Head into the new year prepared for anything, with the latest news and pieces from the success world.
New Year, a New (organised) You
As we enter the New Year, we have the best intentions to create new habits that better our health and our year. Common habits include; becoming fitter and stronger, making more time for friends, making more time to do what you love, and the ubiquitous – save more money.
A good way to achieve all of your goals, whichever ones had you nodding, is to stay organised. Pencil in your workouts as you would a meeting, plan to see friends in advance so neither of you can cry off because you're 'too tired' or keep track of your daily coffee splurges…Whatever your goals are, and whatever your personality may be, we have found some perfect 2018 diaries to help you stay organised. Choose from a cheerful and bubbly rose gold-embossed piece of art from New Zealand artist and sign painter, Marcus Watson, to more beautifully classic diaries featuring monogramming and even a diary committed to complete life organisation.
Wear Your Life on Your Sleeve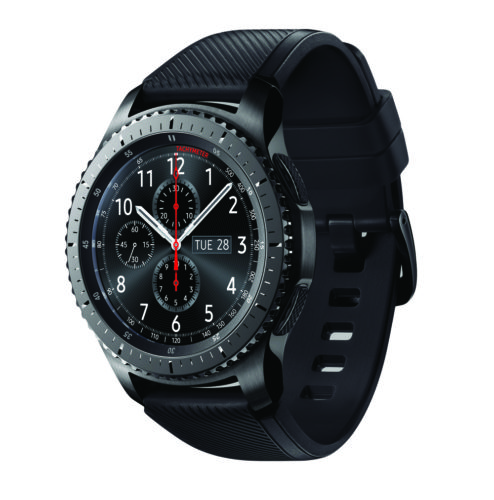 Nowadays, for many of us, we spend our lives on our phones, whether it is our day-to-day schedule organised in our calendar, our contacts list filled with all the numbers we used to know by heart before mobile phones, or the apps that get us through daily life. Our reliance on our phones, though not necessarily a good thing, all comes to a standstill when we are in meetings when we can't check our phones, at the gym squeezing in the early morning sweat or, God forbid, the days we leave our phones at home.
The Samsung Gear S3 Frontier with 3G is a new wave of smartwatch, which needs just an initial pairing with your phone to communicate. This means you can check your emails, make calls and texts and call your uber without needing your mobile phone – whether that is because you are being discrete or don't have your phone around you. So, whenever your phone can't be in arm's reach, you can continue your day without feeling like you have left your mind at home. $699.