Our Panelists for Journey To Excellence October 2018
KIRI BARFOOT
Kiri joined Barfoot & Thompson in 1991 in the Accounts department whilst studying for a commerce degree. She represents the third generation of the Barfoot family within the company. After travelling and working overseas in London and Israel, Kiri returned and has held numerous positions with the company, helping her gain an in-depth knowledge in all areas of the business. Before she went on to sell at the Glenfield branch, Kiri worked in the telecommunications industry in NZ. She later became the Branch Manager at the Waiuku office, before moving on to manage Otahuhu and Highland Park offices, then stepping up as a regional manager. Kiri is a fellow of the Real Estate Institute of New Zealand (REINZ) and a member of the Institute of Directors. As a Director, Kiri plays an important and strategic role in property management and technology, helping to drive the business forward and bring about new initiatives and innovations that help improve the customer service experience for all.
KATHRYN WILSON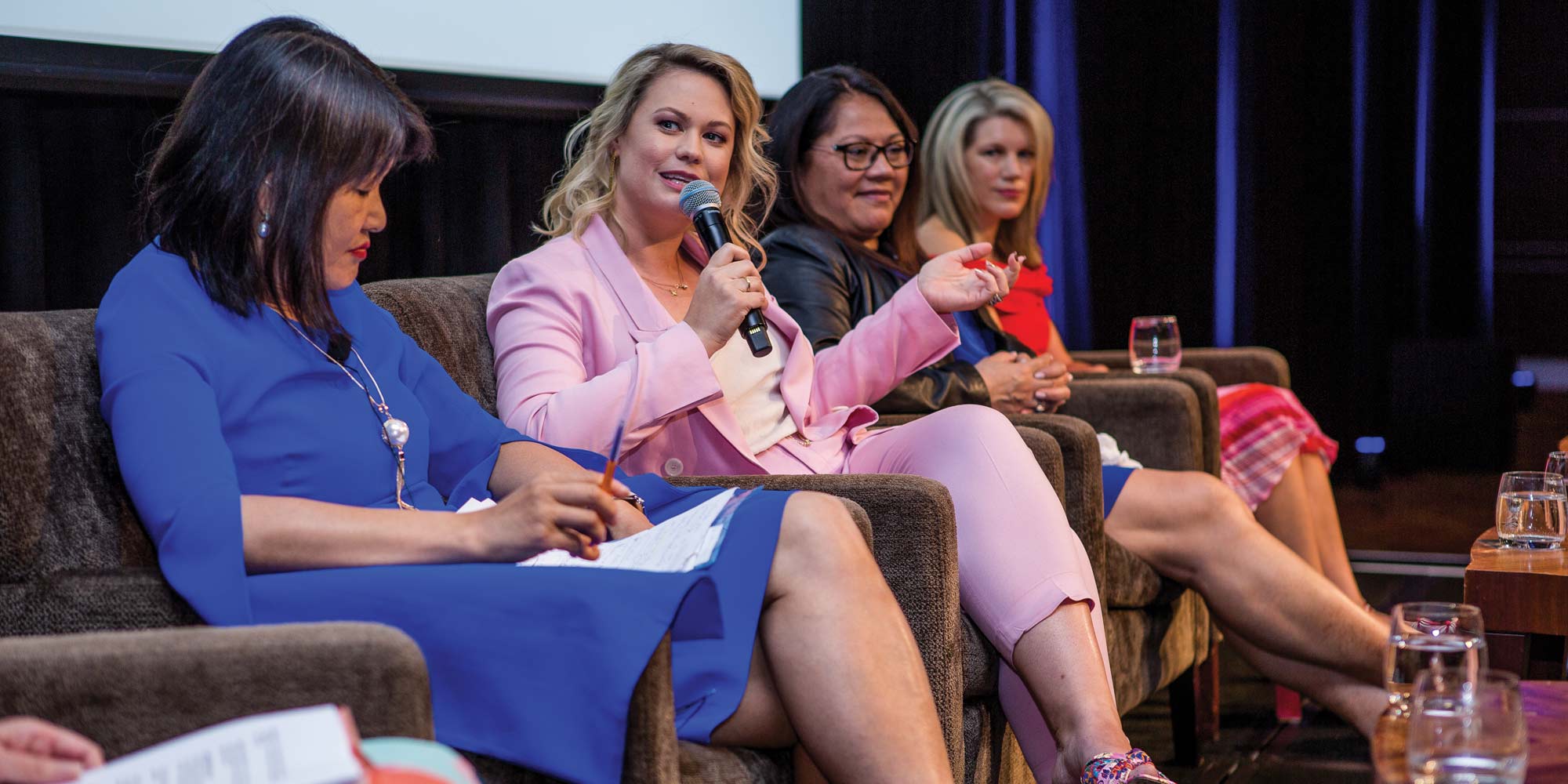 Kathryn Wilson established herself as New Zealand's premier footwear designer in just a decade, growing from a fledgling designer to becoming an influential business woman with a brand that is constantly in high demand. After graduating from Massey University and winning an AMP Scholarship, Kathryn honed her design skills and set about creating her own line of footwear. In 2003, under the guidance of successful New Zealand design house Caroline Sills, Kathryn Wilson the label was born. Since then, Kathryn Wilson has emerged as one of the fastest-growing fashion brands in New Zealand. Stocked in over 100 local boutiques and with an ever-growing online market, the label is on the front foot in the fashion industry. Her acute business acumen has also meant Kathryn is in demand as a leader and brand ambassador, garnering the attention of global brands like Samsung, Volvo, Veuve Clicquot, Vodafone and AMP to become long-term supporters of herself and the brand.
MAI CHEN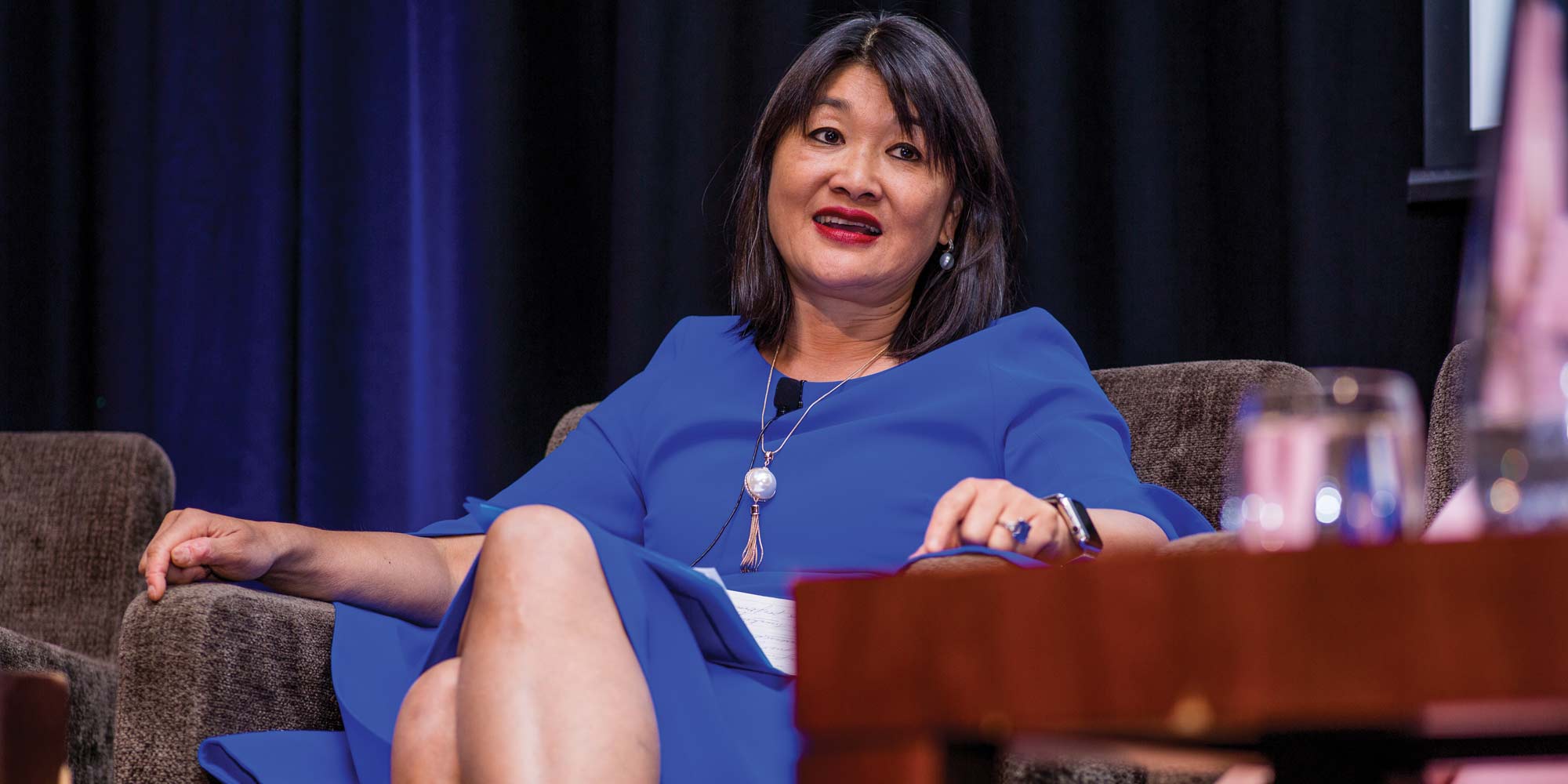 Mai is one of NZ's top constitutional and administrative law experts, with 30 years of experience in law. Mai specialises in advising on Government policy and legislation, litigating major public law cases, advising on inquiries and reviews, on Treaty of Waitangi and human rights issues and on regulatory defence. Mai sits on the board of directors of the Bank of New Zealand, is Chair of the People and Remuneration Committee and sits on the Audit Committee. Mai is also Adjunct Professor at the University of Auckland, School of Law. She was previously Adjunct Professor in Commercial and Public Law at the University of Auckland, Business School. Mai is also the inaugural Chair of NZ Global Women, including NZ's top 200 women leaders, and founded and is the inaugural Chair of NZ Asian Leaders connecting top Asian NZ CEOs and emerging leaders with New Zealand companies doing business in Asia to enhance their success to help NZ Inc. Mai is also inaugural Chair of SUPERdiverse WOMEN.
JUNE McCABE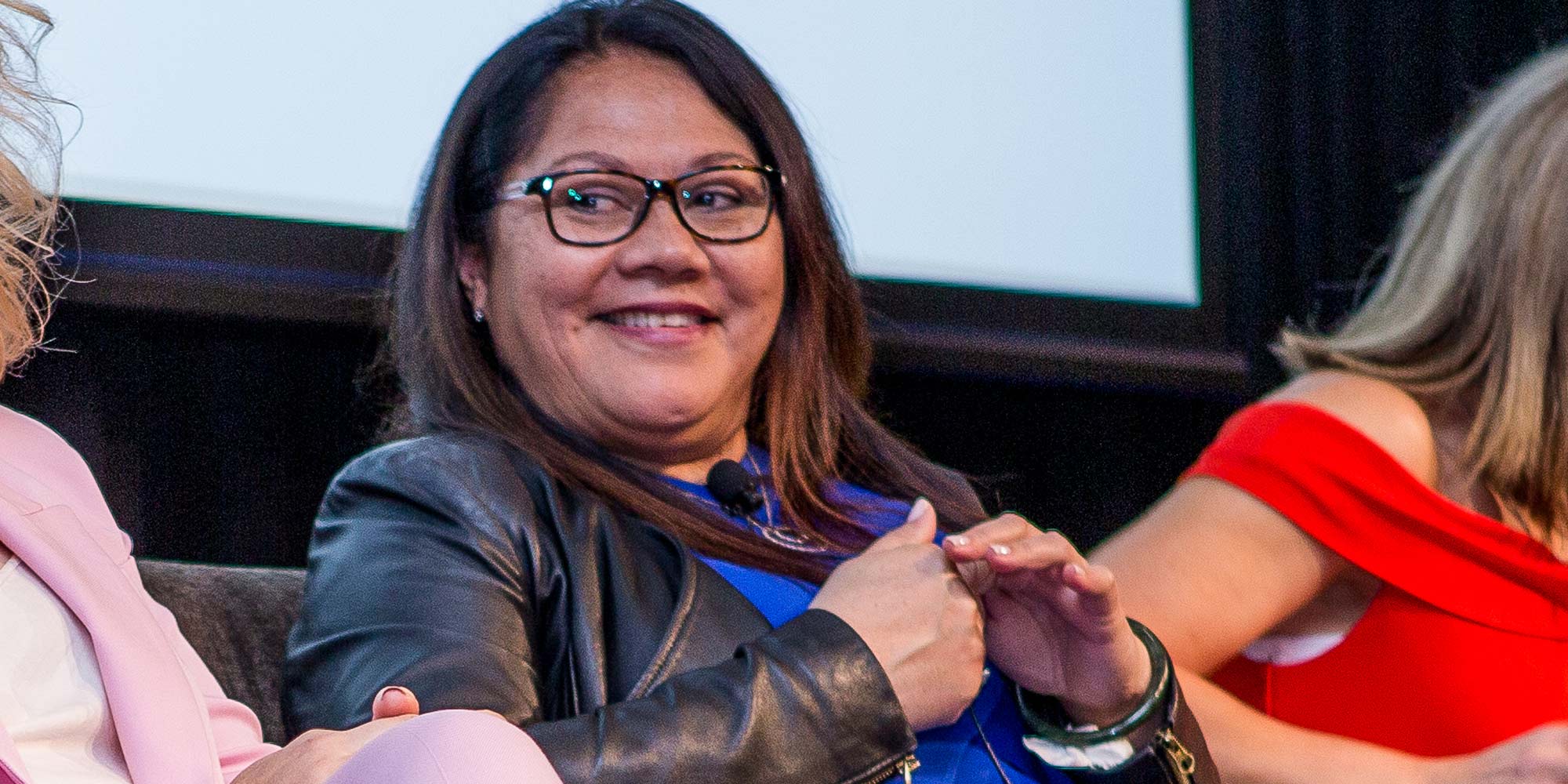 June has extensive experience across a broad range of industries at governance and senior management levels. She established Sustainable Prosperity (NZ) Limited a management consultancy business providing advice on governance, strategic planning and strategy development, investment banking and Maori capital markets. June's banking and finance experience spans the last 20 years. In 1997, she joined Westpac Banking Corporation as a senior executive and launched Westpac Corporate responsibility agenda in NZ. Currently through her consultancy, she is in partnership with JBWere, an investment wealth specialist firm with a particular focus on intergenerational wealth through the role of financial assets, global equities and NZ capital markets. She is a strong advocate for building New Zealand's Leadership capability as evidenced by her role as Founding Chair of the Leadership Institute and for her work toward the economic advancement of both Maori and women. In 2003 she launched a book which she co-authored entitled Woman2Woman aimed at motivating and inspiring women in careers and business.
CARLY FLYNN
Broadcaster Carly Flynn is a New Zealand journalist, presenter, MC and host, who's worked in the industry for more than 20 years. A former Nightline, Sunrise and 3News presenter and journalist, Carly is more recently known for her role as presenter of TV3's flagship consumer affairs programme Target, reporting and hosting 60Minutes, as well as lifestyle shows Cook the Books and the Healthy Food Guide. Carly gained a Bachelor of MediArts in the late 90s and has worked in the industry ever since, she also writes on a variety of topics for newspapers and magazines, all while juggling a busy family life.
You'll also like:
You're seeing this M2woman article with compliments of our channel sponsor. If you enjoyed it why not try our entire library from only $1.99 a month - get instant access right now, every issue of M2woman since June 2017. Get local NZ made content on beauty, health, style, design, technology, entertainment and more right now!
CLICK HERE
for options.