Paris: it's the city of love, lights, fashion and fine dining. It's also a city filled with an overwhelming amount of hotels – and with so many options available, the task of choosing a place to stay is almost as stressful as a Jimmy Choo sample sale. Enter Paris' latest five-star hotel. Luxurious and modern, yet also rich in history, this newly restored heritage building is a unique blend of contemporary and classic Parisian design. Boasting an exclusive collection of curated artworks, designer furniture, ground-breaking technology and unparalleled views of the world's fashion capital, The Peninsula Paris is arguably one of the finest hotels in Europe.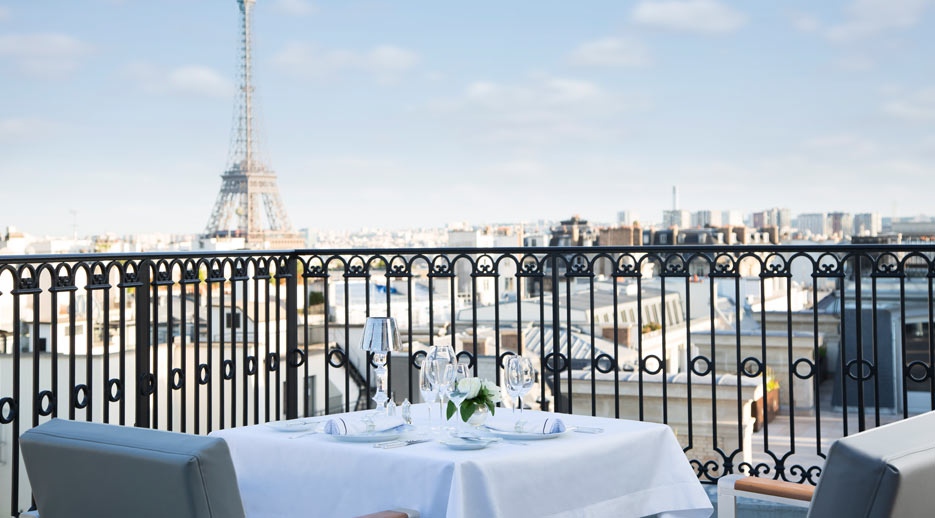 While the luxurious interior may be a major draw card for many, what sets the hotel apart from a legion of others is its past. Once home to a grand palace, 19 Avenue Kléber has an intriguing history. The palace, which was built in 1864 by a Russian oligarch named Count Basilewsky, was also the home of Queen Isabella II of Spain until her death in 1904.
Although the original palace no longer remains, in its place stands an equally impressive building. Transformed into the luxury Hotel Majestic in 1908 by entrepreneur Leonard Tauber, towering ceilings, meticulously restored gold-leaf panels, paintings and mouldings pay tribute to the Bell Epoque era, while gold and glass panels, modern furniture and live music provide a contemporary feel to the entrance of the Peninsula. In this palatial lobby, guests can also enjoy all-day dining and partake in the Peninsula's famous Afternoon Tea.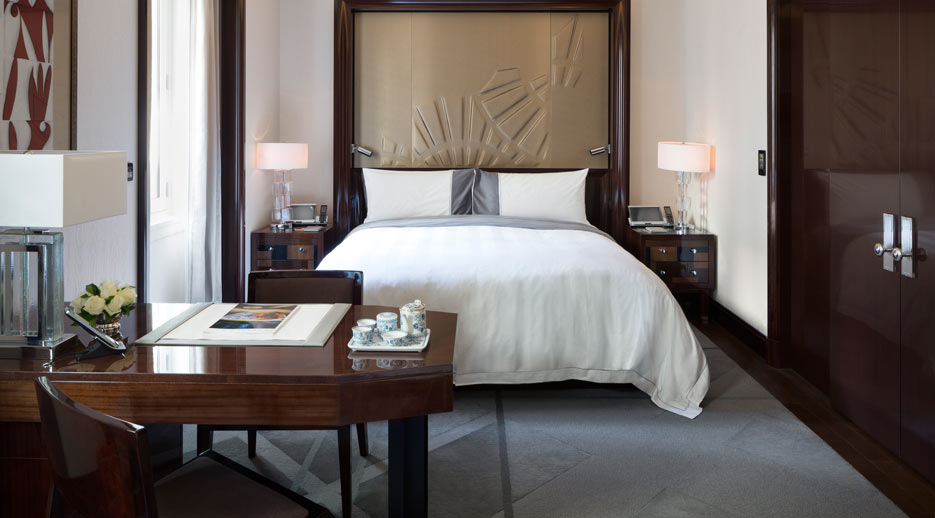 Past the lobby are the hotel's 200 guest rooms, including 34 suites. Inspired by Paris' reputation as the fashion capital of the world, each room boasts designer furniture exclusive to the hotel, marble bathrooms, grand ceilings and meticulously curated artworks from around the world. Five suites also feature their own private rooftop gardens with breathtaking 360-degree views of the city.
With its unique views, grand interior and rich history, The Peninsula Paris epitomises Parisian luxury. From the hotel's meticulously curated artwork down to its fine gold leaf detailing, The Peninsula Paris combines all of the city's finest elements, including art, romance and fashion. The result is an unforgettable experience that reflects all that the city of Paris has to offer.