The recent announcement from Tinder that over 30's will be paying more for their premium service is underlines the struggle of those who are still searching for someone, but one Scottish girl has eschewed digital matchmaking tools and resorted to far more creative means to find the man she shared a brief connection with.
A shirtless man walking his dog on the Picton forshore caught the eye of Sarah from Glasgow when he smiled at her as he passed by. Far from leaving matters to chance, Sarah decided to make a hand-decorated poster that she hoped would reconnect her with the mystery man.
[columns_row width="half"] [column]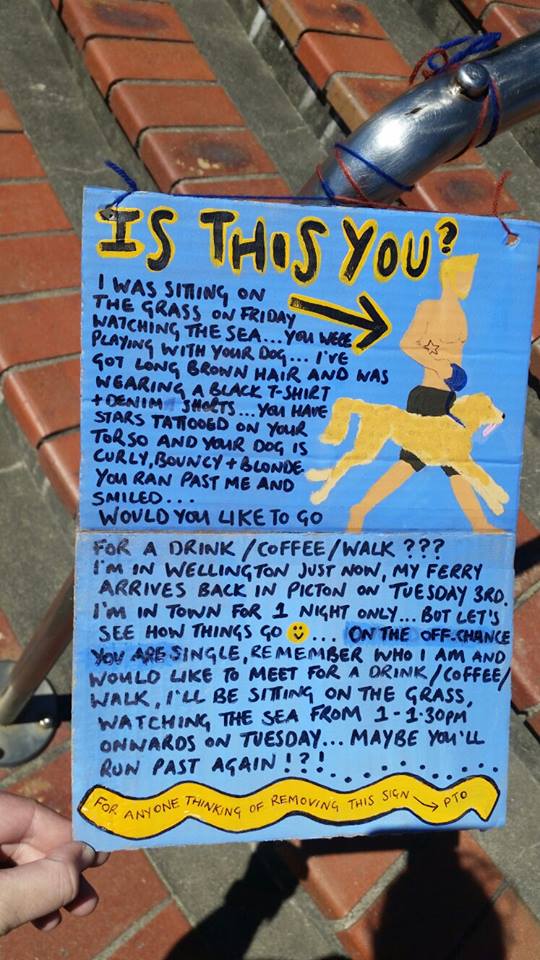 [/column] [column]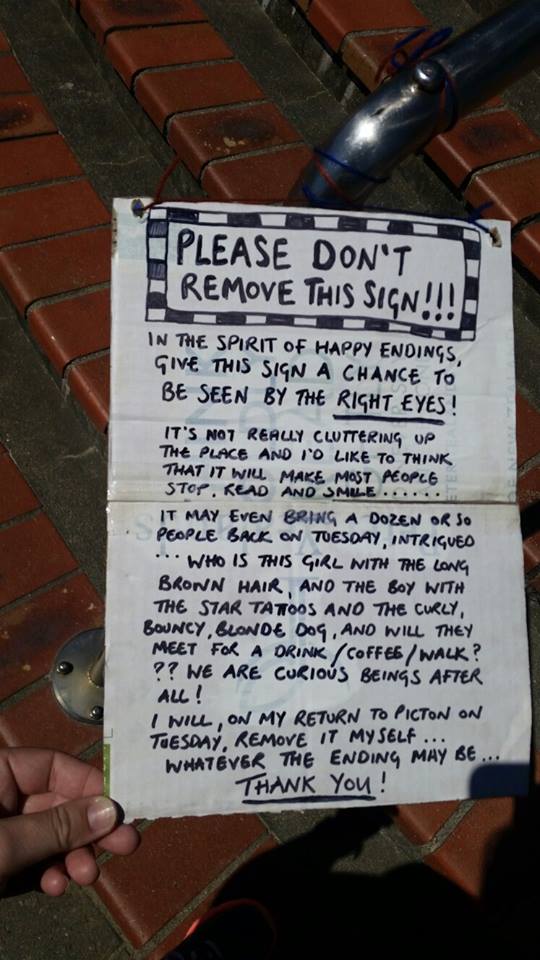 [/column] [/columns_row]
"Is this you? You have stars tattooed on your torso and your dog is curly, bouncy and blonde. You ran past me and smiled…Would you like to go for a drink/coffee/walk???"
She added that she would return to the same spot today, and hoped to meet him there.
The poster soon piqued the interest of locals and national news agencies, and it wasn't long before the man was identified as Pictonian William Chambers.
Come the appointed meeting time, he (along with many others curious to see how it would all turn out) did indeed turn up, and the two of them quickly disappeared. Whether or not this story has a fairytale ending remains to be seen.