Penélope Cruz has come a long way from the fresh-faced model who signed to her first agency aged just 15. Her current longstanding relationship with Lancôme sees her as a muse who redefines beauty on the inside and out.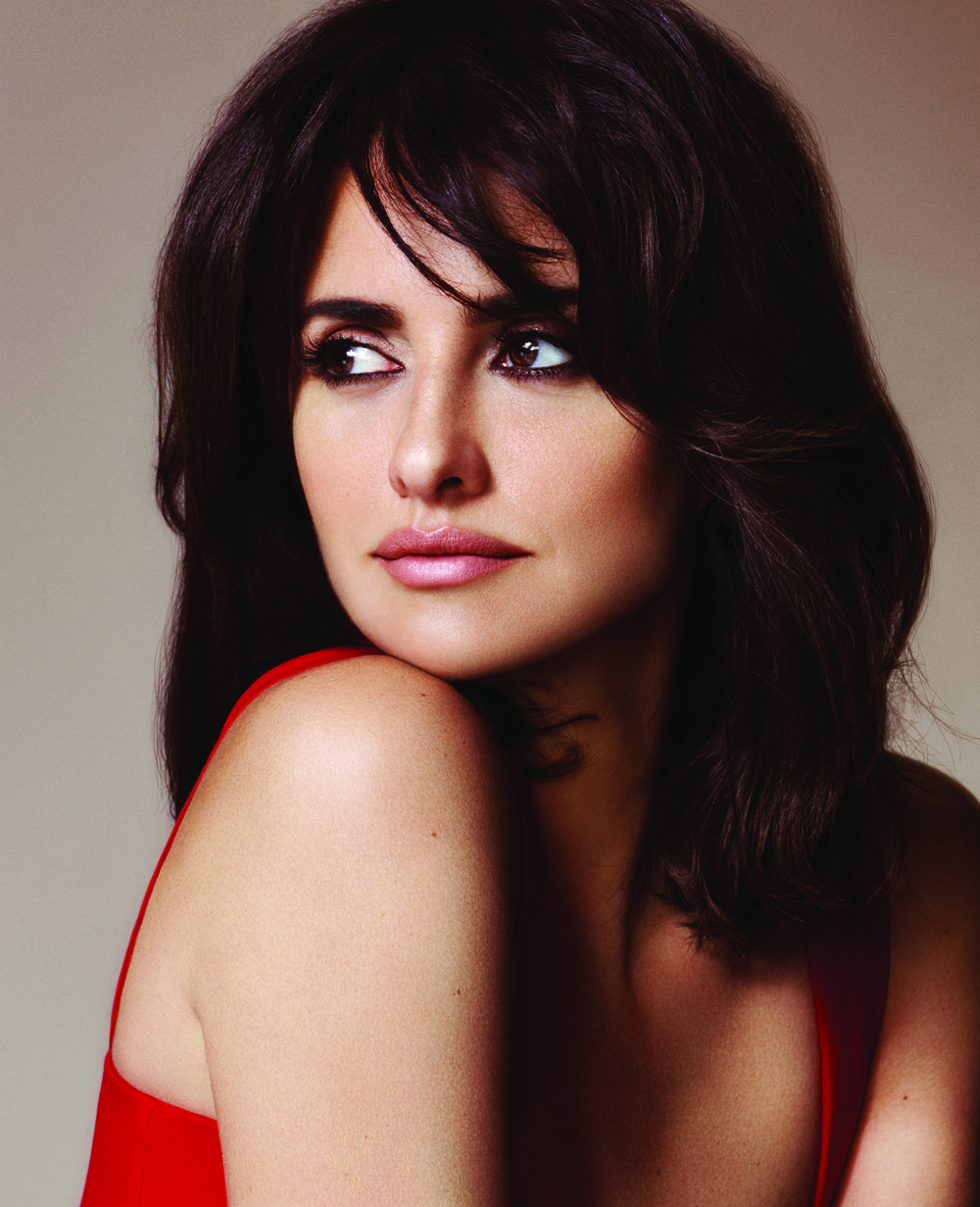 Now, more than 20 years later, Penélope Cruz is a name synonymous with passion and emotion. She has secured her place as a beauty icon and also one of the most celebrated actresses of her generation, having most recently appeared in the star-studded film, Murder on the Orient Express. There is no stopping Cruz, who seems determined to make a difference wherever she goes and with whatever she does.
It takes a certain type of person to move to a new country, where you speak little of the native language, but in 1994 this is exactly what Cruz did when she made the move from Spain to Los Angeles. The relocation, she admits, left her lonely and isolated, with only the stray cats she was caring for to keep her company. Entering Hollywood when she did as a Spanish actress was another hurdle she had to overcome, as she struggled to overcome stereotypes from directors and producers. When she was cast in her first English-language film, The Hi-Lo Country, in 1998 she admits the language barrier was difficult. "I would lock myself in the bathroom and cry because I didn't understand what was going on, on the set, because I didn't understand everything that the director was saying or what the other actors were saying," Cruz told CBS in 2009. "And I don't like missing anything." But now, she is a muse for fim-making giants and a multilingual Oscar winner. "I don't think people realise the barriers Penélope's broken," Rob Marshall, who has directed Cruz in Nine and the Pirates of the Caribbean: On Stranger Tides told Vogue. "There is really no one like her."
This is true in every aspect of her life; Cruz has taken on every responsibility from acting, motherhood, philanthropy and fighting for women's rights and freedom. One of the first endeavours Cruz began, albeit unintentionally, was her interest in beauty. Cruz has always been immersed in the world of beauty and it all began when she was growing up in her mother's beauty salon in Alcobendas, Madrid, watching women transform themselves with a new haircut or new nails. It is no surprise, then, that beauty plays a big role in her personal and professional life. Cruz also works with L'Oréal Luxe, alongside empowering women and beauty icons of their time, Julia Roberts and Kate Winslet. Her passion, open-mindedness, courage, glamour and sincerity make her the quintessential ambassadress for Lancôme.
In front of the camera, Cruz is particularly at home, after a modelling and acting career spanning more than two decades. Her acting debut was in a music video for the Spanish pop group Mecano when she was just 15 years old. It was three years later that she made it to the big screen, starring in her first feature film Jamón, jamón alongside Javier Bardem, now her husband. But it was only 15 years later that their love blossomed, as they joined on the set of Vicky Cristina Barcelona. The pair managed to keep their romance under wraps for months before announcing they were a couple. This secrecy and determination to keep their private life private continued, from their intimate wedding to their social media presence, which is sparse and without a hint of their two children, six-year-old Leo and four-year-old Luna. Cruz has openly spoken about never sharing photographs of her children, and admits it is down to her need to protect their privacy.
This desire and inclination to protect others has also seen Cruz become one of Hollywood's most devoted supporters of charity and philanthropy. The actress has volunteered in developing countries all over the world, including Nepal, Uganda and India, during which time she helped the poverty-stricken and individuals in need. After starring in her first Hollywood film, Stephen Frears' The Hi-Lo Country, Cruz decided to donate her salary to help fund Mother Teresa's mission, with whom she had spent one week working at a leprosy clinic. She also undertook the emotionally fuelled task of photographing children she encountered on a trip to Nepal and recovering addicts at Pacific Lodge Boys Home. She used the images she captured to illustrate the hardship these individuals were facing to a wider audience in the hope this would make a difference to their lives. Through small actions, Cruz has been able to make a difference; from modelling a T-shirt that raised money for an organisation working to find a cure for cancer, to ensuring her debut post on Instagram promoted an organisation raising money for children battling leukaemia.
Speaking as a Lancôme ambassadress, Cruz opens up about her favourite beauty products, working with other iconic women, her latest films and her recent philanthropy efforts.
Can you tell us what your relationship with Lancôme has offered to your life?
It is an honour working with the brand I have admired so much since I was a teenager. My mother and my grandmother had some of their products and I was fascinated watching the campaigns of Isabella Rossellini with the photographer Peter Lindbergh from my home in Alcobendas. I find it quite mind-blowing to now be working with them and I am very fond of them. I am very grateful to Lancôme for having given me the opportunity to belong to its family for such a long time. I would love to continue within this family for many more years.
Which Lancôme values captivate you the most, that you would like to represent?
Quality, credibility and honesty are three of its essential values. Lancôme is known for the high quality of its products, both for the skin as well as the perfumes. Some of its perfumes – La Vie est Belle, Trésor – have been among the best in various countries worldwide for some time, which is very complicated to achieve.
It is very interesting what you suggest concerning honesty and credibility.
Yes, Lancôme conveys a very clean and very sincere image. For example, I think of the 'Love Your Age!' slogan in the Génifique campaign. I find it very honest that Lancôme has ambassadors of all ages, from 20 through to 60, and that in this sense it does not try to mislead, that it does not force anyone to appear 20 years old when they are 40. Love Your Age! is not empty talk; it really is the brand's philosophy. That credibility makes Lancôme great and it is very important to me. When I speak well of the products that I represent, I do so with total conviction. I have seen this company operate from within for seven years and I find it increasingly impressive.
Do you have a particular weakness for any of the Lancôme products?
I have always had a weakness for the smell of lipsticks. They are the lipsticks that most smell like lipsticks, they have an aroma of talcum powder and you feel like eating them. When you put them on, your whole face gives off the smell of Lancôme rose. Even though I am sure the formulas are always changing, I love that the aroma is practically the same and I hope it never changes. To many people like me, it takes us back to the past, to a very comfortable place.
You have always said you are especially fond of the Trésor perfume.
Of course, because of what I was saying before; because I remember as a little girl, I watched those campaigns of Isabella Rossellini with Peter Lindbergh. Not only that, it was the first perfume that my parents gave me, and I have never forgotten that immense joy. Anybody can imagine what an impact it was for me to be offered to star in the Trésor campaign. That perfume was the first one that touched me, and it is tied in with some very intense and powerful experiences. Every time I speak about Trésor, I do it with great fondness; it is part of my life.
What memories do you have of that first Trésor campaign?
I did it with Mario Testino, at the end of April 2010. I spent some unforgettable days in Paris. We filmed in the balconies of the Hôtel Crillon and I spent the whole time opening and closing the doors of those balconies and waving at the people below. It also happened that it was my birthday on April 28, and they organised a party for me beside the Seine River. It was the first time that I represented Trésor, the legendary perfume of my adolescence, and for me, it was like I had completed a magic circle.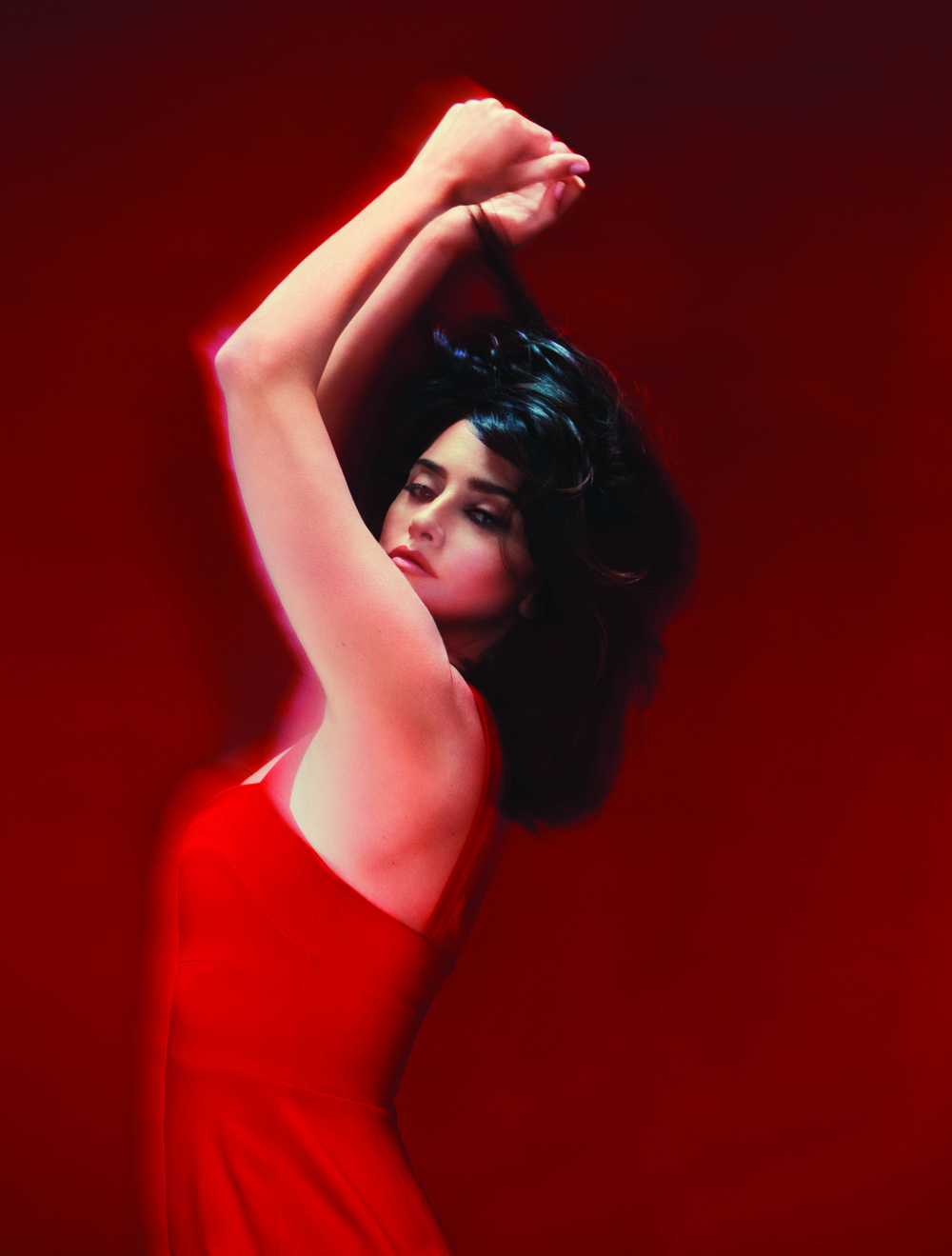 You have always very much enjoyed the photo sessions.
One of the other luxuries of working with Lancôme is that I also get to work with photographers I admire a lot. Lancôme always hires the best. As well as Peter Lindbergh or Mario Testino, I am thinking of Mert Alas and Marcus Piggott, for example. They are masters. I love photography and I learn so much from their technique and that eye, so special and unique, each one of them has.
Do you have any preferences among the new Lancôme brands?
La Nuit Trésor. I think it's incredible, same for day and night, with a T-shirt and some jeans.
What was the experience like of your last campaign for Lancôme?
My last experience was filming the latest Génifique ad with Kate Winslet. It was wonderful. We had worked together on other Génifique campaigns and we also shared a very memorable evening at the Oscars ceremony where we both won awards. We have a great chemistry, we laugh a lot together and the campaign was all about reflecting that complicity. The ad we filmed was a mini-movie in which we hug and kiss a lot, it's a love story. I admire Kate a lot, just like I admire Julia Roberts a lot, although I don't think I'm original: they are two of the most admired women in the world. And soon, I will film with Lily Collins, who I think is enchanting.
Is the type of acting that an ad requires particularly challenging?
How does it enrich your range as an actress? When I perform in ads like those for Lancôme, the key is to find a balance. On the one hand, I project an image, which, as ambassador of Lancôme, is closely associated with my own image and personality. But on the other hand, I must create a character that serves the story, the fantasy of the actual ad. Although my essence is there, I need the reference of a character, even when I star in a photo session. That character gives me more freedom when I act or pose for a photographer. Although, of course, that character I refer to makes no sense in specific cases like the Génifique campaign, which Kate and I are in, speaking to the public about that product. Or in the case of the Love Your Age! campaign, where the message of celebrating every age and honouring its rightful place, is not part of a secret character that we are working with but rather is the exact response to the way we need to be seeing things. It is a very real message, from the brand and us.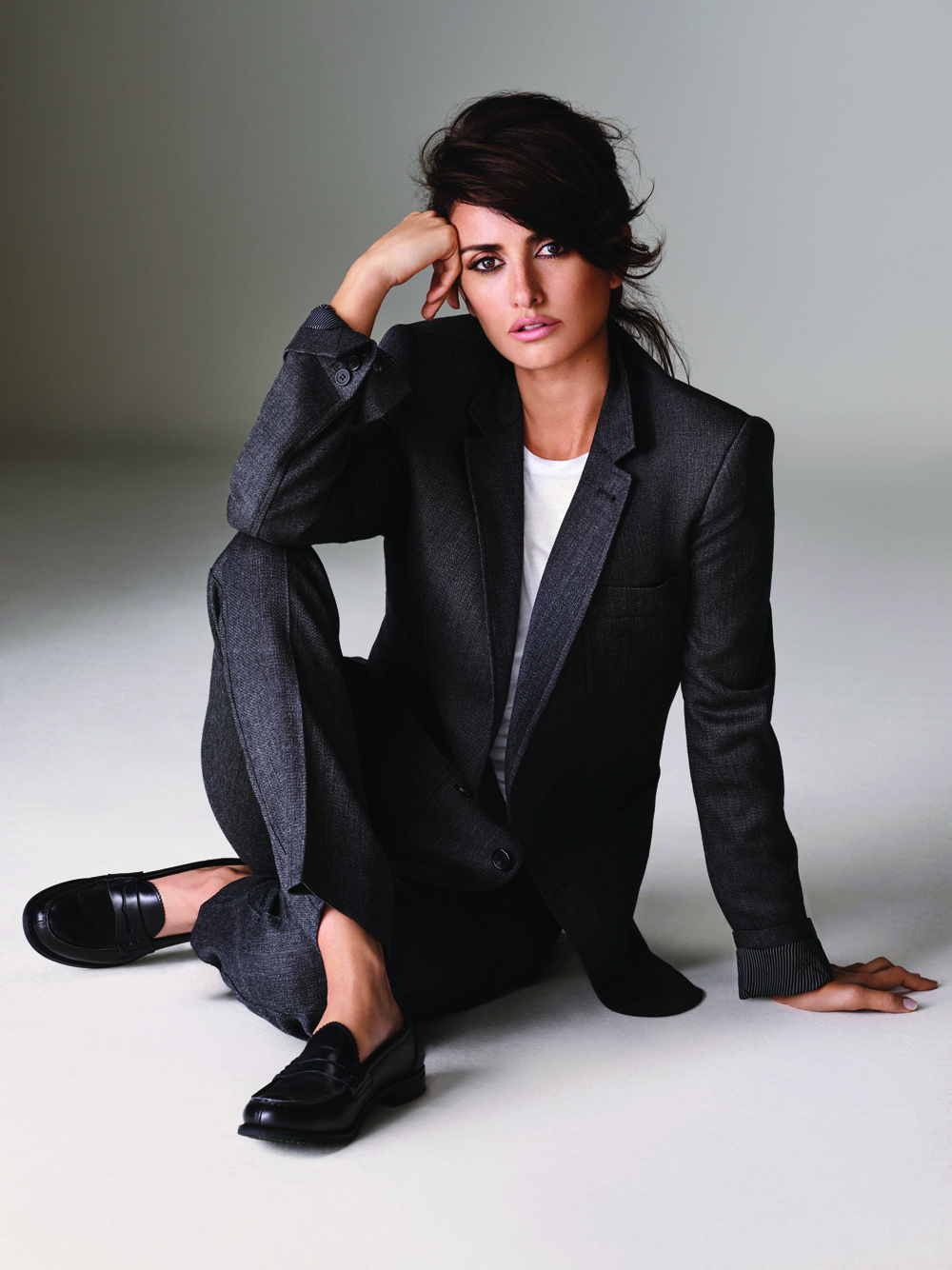 Do you think that there is a particular type of Lancôme woman who appreciates and uses its products?
I do not think that Lancôme products are intended for a specific type of woman. It manages to do the exact opposite. Its premise is to reach every type of woman, regardless of age, ethnicity or culture.
How has your way of looking after yourself changed with time?
Is your way of putting on makeup, dressing, using perfume or eating changing? From a few years [ago]up until now, especially since I became a mother, I have grown more interested in nutrition; thinking about my children, of course, but also for me. I devour all types of good books and reports on what to do, to follow the best nutrition possible and I research things that didn't use to interest me. Good nutrition is one of the best preventive medicine measures that can be taken: it changes everything, it puts all the jigsaw puzzle pieces back into place. That is the basis. If that basis is not solid, everything else becomes far more complicated.
A combination of exercise and an optimal diet very much contributes to the physical appearance.
Yes, actually, when I'm asked why my skin is in such good condition, I always answer that the main reason is the very balanced, varied and sensible diet I have, and which, by the way, is not at all boring. And, in fact, it has also made me want to become a better cook and baker.
What is the most important thing for you in your everyday makeup care?
On a daily basis, moisturising is the most important – of the skin and lips – and a bit of blusher and eyeliner. Of course, when I get ready for a work event, makeup becomes more important. Every character's makeup is another story; it depends on what that character needs. But, as I say, in my everyday home life, I aim for the most practical, not just makeup, but also clothes and shoes.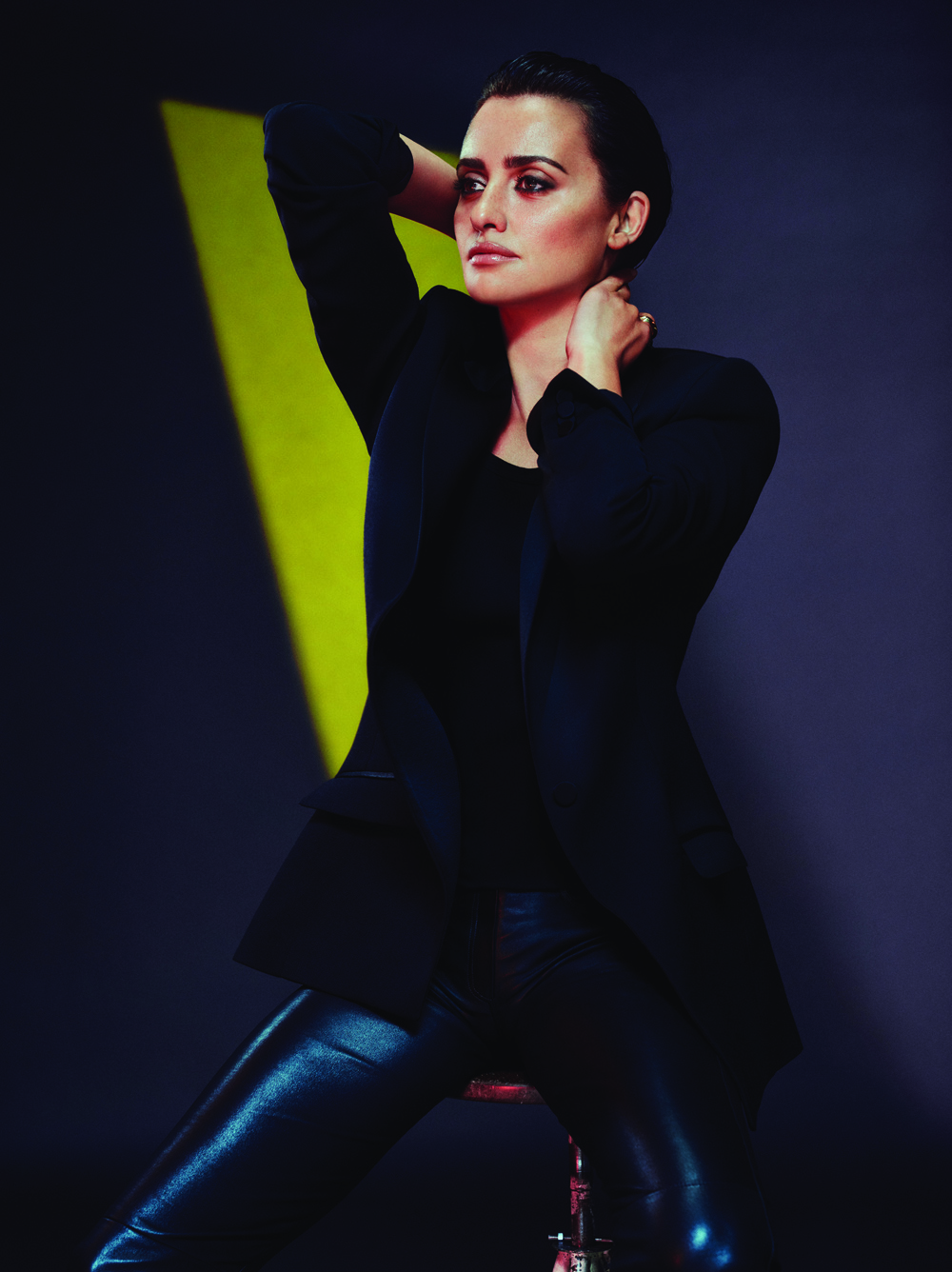 Your professional life continues to make you very happy. Last year, you directed a documentary, you have just received all types of praise for your performance in the Queen of Spain by Fernando Trueba, you have two films about to be released, and you're filming a television series and another film. Let's talk about it in parts. In Escobar, directed by Fernando León, you play Virginia Vallejo, the lover of the Colombian drug trafficker, Pablo Escobar, played by Javier Bardem.
We filmed Escobar in Colombia and that was a powerful and very intense experience. The characters are very attractive, very strong, and, in particular, well-known and nearly everyone has an image of them. That meant more of a very interesting challenge. But the theme of violence affected me in a very special way. I experienced it with a great amount of responsibility. The key was to reflect the violence that exists in the drug trafficking world in a very realistic way in the film, that the violence should not appear at any moment as superficial video game-type violence.
That was also something that Javier was focused on. He, in addition to playing Escobar, was also producer and involved in this project for some time. Although, really, there was no danger in that sense: Fernando León would never have allowed it. Fernando loves reality; he loves truth, and is very skilled at conveying it. It's not that he thinks films are made to change the world, but when tackling such a massive subject like that of Escobar, you feel it is no joke and you want to rise to the occasion.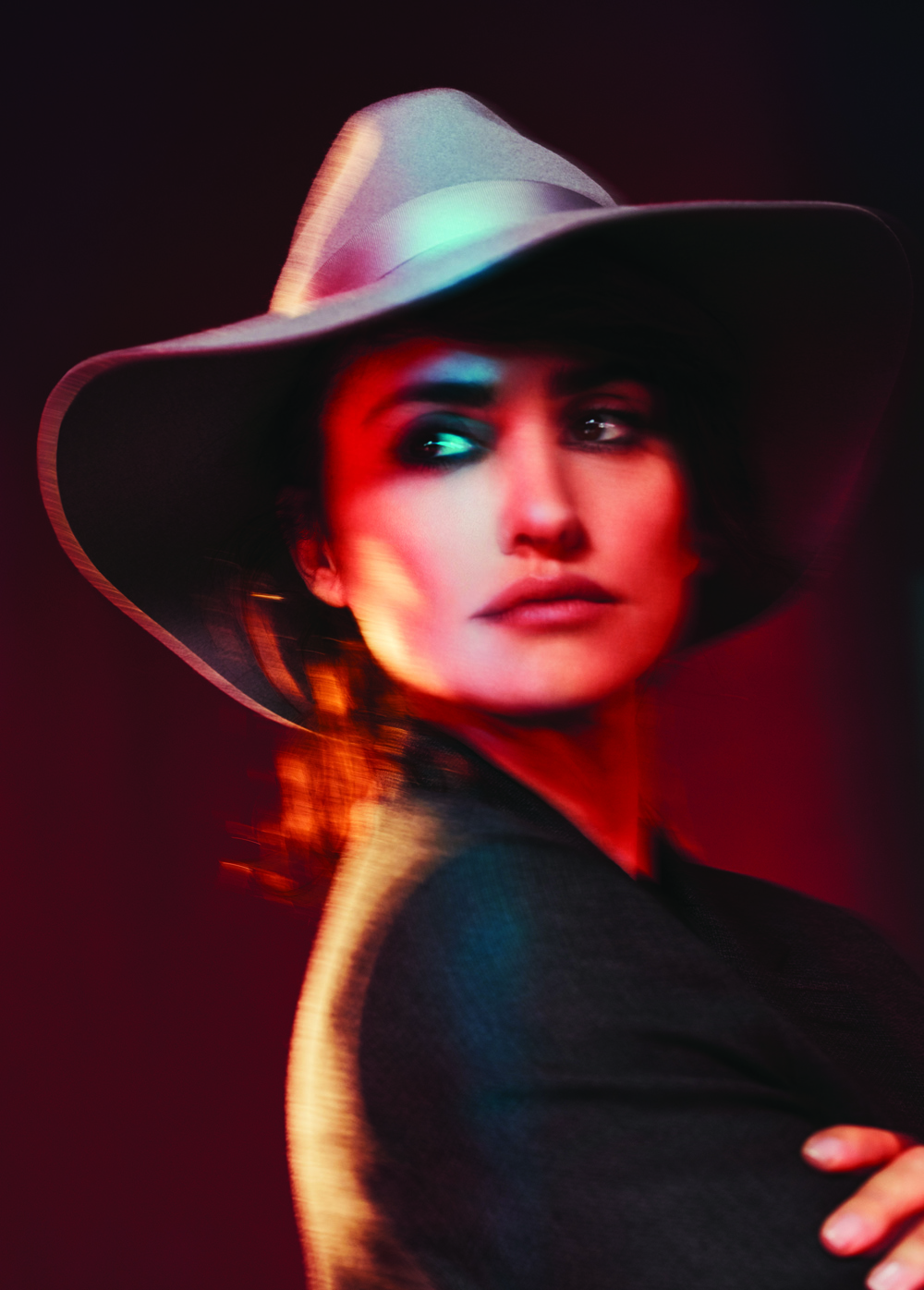 Pablo Escobar seems to be in fashion. Recently, various series and films have been made about him.
Yes, there can't be a more thought-provoking character. There is one detail that distinguishes our film from the others: Escobar is also a love story. The film very much highlights the romance between Escobar and Virginia Vallejo. It was a very complicated story. When Virginia, my character, began that relationship, she had no idea what she was getting into or how her life was going to change. When she wanted out, she realised that it was impossible, that she was trapped. Her life was in danger many times. She has been one of the most intense characters I have had to play in my entire career.
In Murder on the Orient Express, the new adaptation of the Agatha Christie novel directed by Kenneth Branagh, you play the character that Ingrid Bergman (no less) played in the 1974 Sidney Lumet version.
Kenneth Branagh asked us not to watch the Lumet film again, or at least, not to do anything similar. He wanted to start from scratch. I did go back and see the movie, but with one eye open and one eye shut, because it is true that I was struck enormously that Ingrid Bergman had played the character, and she had also won an Oscar for her role with plenty of recognition. I tried to follow Kenneth's instructions to forget everything we knew and to start afresh. He has made his own film, and although the story is well-known, it will appear very original. Also, it is very possible that many people from new generations may not have read the novel or seen the movie. That is a very interesting audience that can approach the movie in a different way.
The cast is incredible: Johnny Deep, Michelle Pfeiffer, Daisy Ridley, Michael Peña, Judi Dench, Derek Jacobi… How did you get on with your distinguished colleagues?
It is almost impossible to have a better relationship than the one we maintained during this filming. They put us all together in a train carriage. On the first day, I was fairly impressed because wherever I looked I came across a legend. But once I got used to the sensation after a few days, there was a very good chemistry between us and filming was so much fun. During the shooting of the sequences, there were many silent moments, looks and suspense. But we cracked up laughing between takes.
Now for the first time, you are going to film a television series in which you play Donatella Versace.
It is a very special piece of work. I have quite a longstanding relationship with the Versace house and Donatella is one of the most generous people I know. I have tremendous affection for her. For me, it is important both she and her family are satisfied with the result once they see it.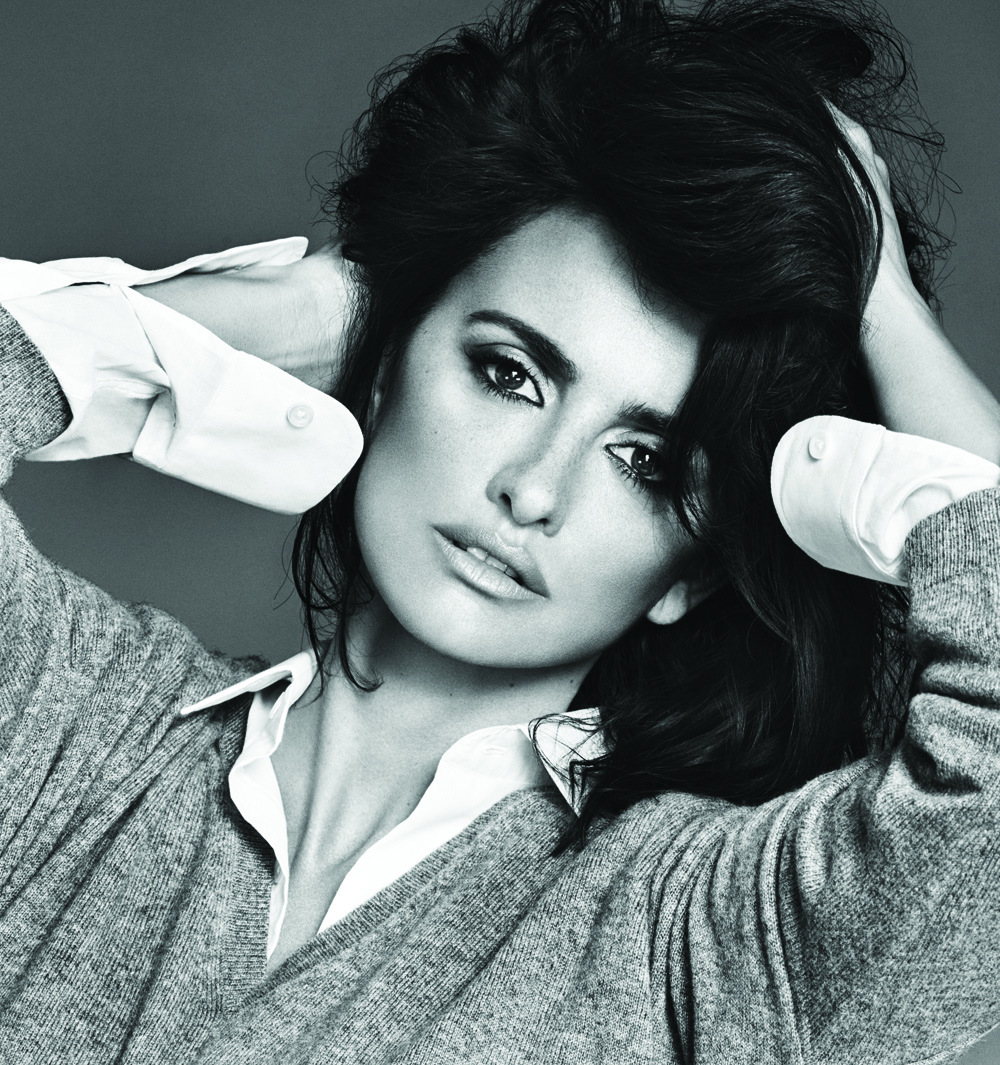 The series focuses on Donatella in the 1990s.
Yes, and I am doing a lot of research, looking at videos and her images of that period. I don't want to imitate her but I do want to capture her essence. I am hugely inspired by Ryan Murphy, the director of the series. He is a wizard of television and every actor who has worked alongside him ends up delighted with him. He is the director of some really extraordinary productions like Nip/Tuck, Glee, The Normal Heart and American Crime Story.
How important is the preparation process of a character to you?
Essential. Without that process, my work would be weak. I tend to bring the director a suggestion about how to perform my character but, as is natural, sometimes my ideas are accepted, others aren't. Yet without that preparation process, I would feel that my work would remain weak.
Can you tell us a little about the movie you will be starring in with Javier Bardem, by Asghar Farhadi, the acclaimed Iranian director of A Separation and The Salesman?
I can tell you it is a drama thriller and that we will be filming in Madrid. But we can't tell you anything about the story. I am looking forward to starting this adventure. For me, Farhadi is one of the number one directors in the world. I think he is a genius and it is a privilege to be able to work with him. We have already had various meetings. I already knew he was passionate, meticulous and with an eye for detail, and he cares very much about the big and small. But he has exceeded all my expectations. In some way, his way of working reminds me of [Spanish filmmaker] Pedro Almodóvar.
In September, you had your debut as a director of Soy Uno Entre Cien Mil [I Am One Among One Hundred Thousand], a 30-minute documentary about children living with leukaemia. What was that experience like?
Unbeatable. It has been one of my greatest experiences.
Were you impressed with any one child in particular?
I fell in love with Lucas. I was impressed with his strength and wisdom. He is a mature person in a little 8-year-old's body. He has suffered genuine trauma and hardship but has overcome them and thank God, he is now well. One of his special traits is to encourage others facing any challenge. He is super-gifted at seeing the good and positive side of things, and always finds a reason for something to turn out well. His story is moving, as are all these others I met then. Once I got to know him, I told myself there was no going back, and that I would continue to be involved with the [Uno Entre Cien Mil] Foundation until the very end.
Before this documentary, you had directed two short films on the lingerie collection of L´Agent that you designed with your sister Mónica for Agent Provocateur. I have always dreamed of directing. I did once ask Pedro Almodóvar if he thought I was crazy to want to direct and he encouraged me to do it as long as I felt the urge didn't leave me alone. I haven't directed a feature film yet because other priorities have crossed my path. But the bug hasn't left me; if anything, it has got worse and is relentless. And when I feel ready and life allows it, I would like to try it.
Have you any idea what type of movie it would be?
I am certain the movie will be humble, in Spanish, with a story I feel passionate about and with good characters.
It has been eight years since the debut of Broken Embraces, your last starring role with Pedro Almodóvar. Many of us think it has been too long.
Pedro is far more than a great friend of mine. He is part of my family and I have a great fondness for him. That would be enough of a reason to always want to work in his films. But also, I find he is an outstanding filmmaker whom I get on with fantastically and who knows how to bring out the best of me. Hopefully, we will find the perfect project soon that will bring us back together. That would make me very happy.