While the event is already famous on the island, the other night gave it global coverage because of a certain royal who popped in to take part in the evening.
Fifth in line to the throne, Prince Harry was a surprise guest at the night held in the South Sea Hotel, the only pub on the island.
Harry's team didn't win on the night but it was good to see the pub adding a little royal flavour to the menu board anyway.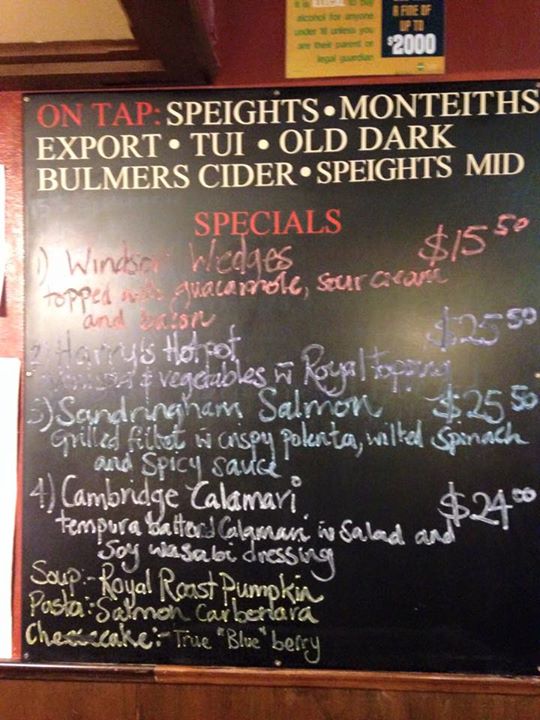 There is another side to the Stewart Island Quiz Night which has been running every Sunday night since May 2006 in the South Sea Hotel. It has been classed as a 'must do' in the Lonely Planet guide since 2008 and now with a royal seal of approval it will probably be another great Kiwi place to visit. But there is also a commercial side to the event with many community organisations benefitting.
Prince Harry even got a couple of pics from the early morning on Steward Island or Rakuira.
A stunning sunrise over #StewartIsland this morning- Here's a photo taken by Prince Harry! #RoyalVisitNZ pic.twitter.com/GrbZtt0RFf

— Kensington Palace (@KensingtonRoyal) May 10, 2015