Printing Made Family Friendly
When I compare the childhood of myself with that of my three-year-old, there are some obvious differences. We didn't have Paw Patrol then and my parents were spared the clever merchandising placement of Peppa Pig magazines at toddler height at airport bookshops – which tend to be discovered by said toddler when you are rushing to get to the gate before your plane takes off without you. The biggest difference would, of course, be around technology. When I was a child, we only had the one screen in the house and it only went on at certain times. Yep, the family television. A 14-inch Cathode Ray Tubed Television, which picked up the only two channels available before a TVNZ Kiwi would wave us all goodnight as it ascended atop its antenna.
Today's screen situation is, of course, a lot different. I actually had to stop and think a little bit in terms of an audit into how many screens we have in the house right now but it is frighteningly enough actually ten. Yep, ten times the screens that I was exposed to as a toddler. That number is broken down into two TVs, two mobile phones, two laptops, an iPad and an iPad mini. While there is a need to balance screen time, of course, there is a world of educational software and apps that comes with theses devices. And toddlers just seem to naturally pick controls and gestures up so intuitively.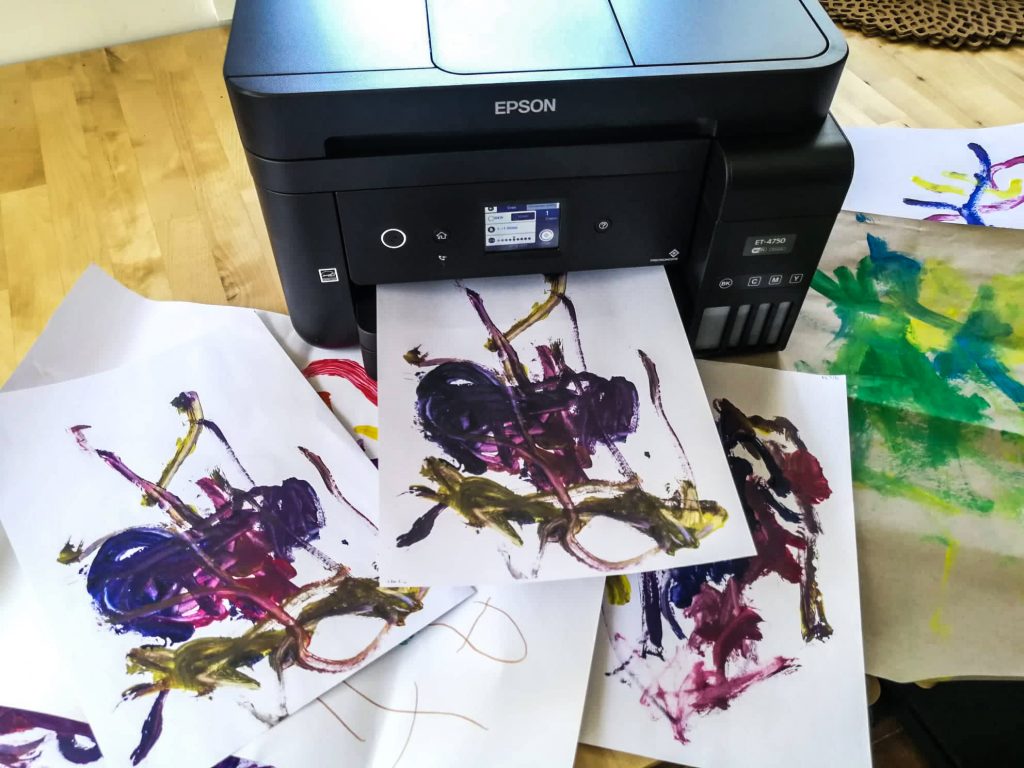 There are paint programs, illustration programs, photo editors, educational games and so on. There is actually so much wonderful artwork and creativity going on inside the apps that I worried wouldn't really be celebrated if they just stayed in their digital form. Somehow, something tangible is more real. For us, the perfect link between digital and tangible is the Epson EcoTank ET-4750 colour printer. A powerhouse of a family printer. One of the key features that I love is the fact that we don't need to keep buying replacement cartridges as the integrated high-capacity ink tanks can be topped up on the go. The Epson ET-4750 also comes new with enough ink to last two years or 14,000 pages in black and 11,200 pages in colour if you want to be technical about it. That's equivalent to around 20 traditional ink cartridges, which is a lot of money and trips to the stationery store.
This setup means that we can take all of the new drawings that are done daily and print them out and hang them on the wall. This process changes a drawing from just a filename in a folder to a picture that can brighten a room and add to a physical timeline of childhood creativity that friends and family can enjoy.
Another part of family creativity, which our toddler loves is cooking and baking, and with the availability of so many recipes online, it's actually now so much more tempting and probably quicker to be honest to just Google up a recipe than to search through a stack of cookbooks on the shelf. With all of the ingredients floating around the kitchen, especially when the toddler (or husband for that matter) decides that they want to have a go with the mixing bowl, it's often not the best for a digital device to be in near proximity. This is where the Epson EcoTank comes in like a lifesaver. I can find the recipe I want on my phone and then print it directly via the Epson EcoTank's wi-fi before hiding my phone away from flying egg and flour.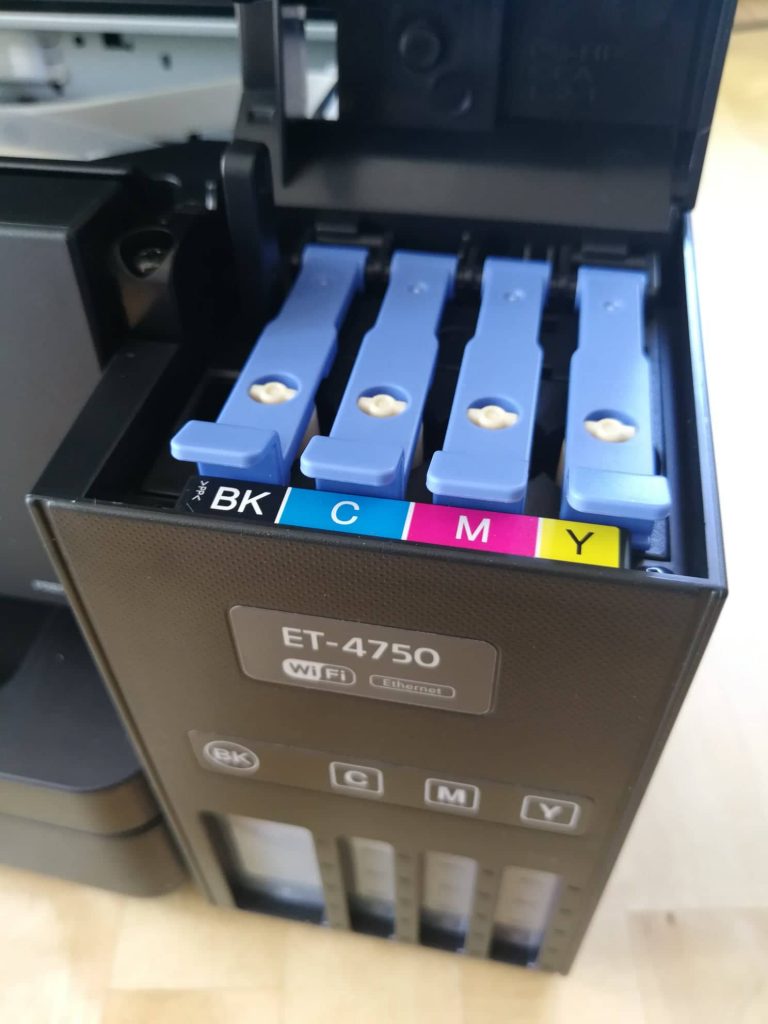 It's also the other things that you don't tend to think about. Signing and scanning and emailing back things like insurance papers and other legal docs is so much easier when you can just do it right from your phone, especially when I mostly engage with email on my mobile phone now. Who knows how habits and technology will change over the next couple of years but at least we won't have needed to buy any ink in the meantime. Thank you Epson.
You'll also like: