Relax For Spring
We headed to Rotorua recently for a weekend of some adventure, sport and relaxation, and when it came to relaxation we needed to look no further than the Polynesian Spa.
Situated right on the shore of Lake Rotorua, the 28 mineral pools at Polynesian Spa are fed from two natural springs, the Priest Spring and the Rachel Spring, for a combination that both nourishes the skin and relieves tired muscles, aches and pains. Prior to your treatment, you are encouraged to soak and unwind so that when you actually get to your treatment, your body and mind are fully unwound and you can enjoy what you are there for – to relax!
The world-leading natural hot mineral bathing and spa treatment facility were built on the site of historic bathhouses for which the city first became world-famous in the 1800s. Starting out with 13 pools, the Polynesian Pools (former name), was immediately a famous destination, drawing people from all over the world and has been an icon of the Rotorua tourism industry ever since. The waters are known as Waiariki, itself a term of high honour. It means water of the gods, although it is interpreted as hot spring and is considered by local Maori as treasures.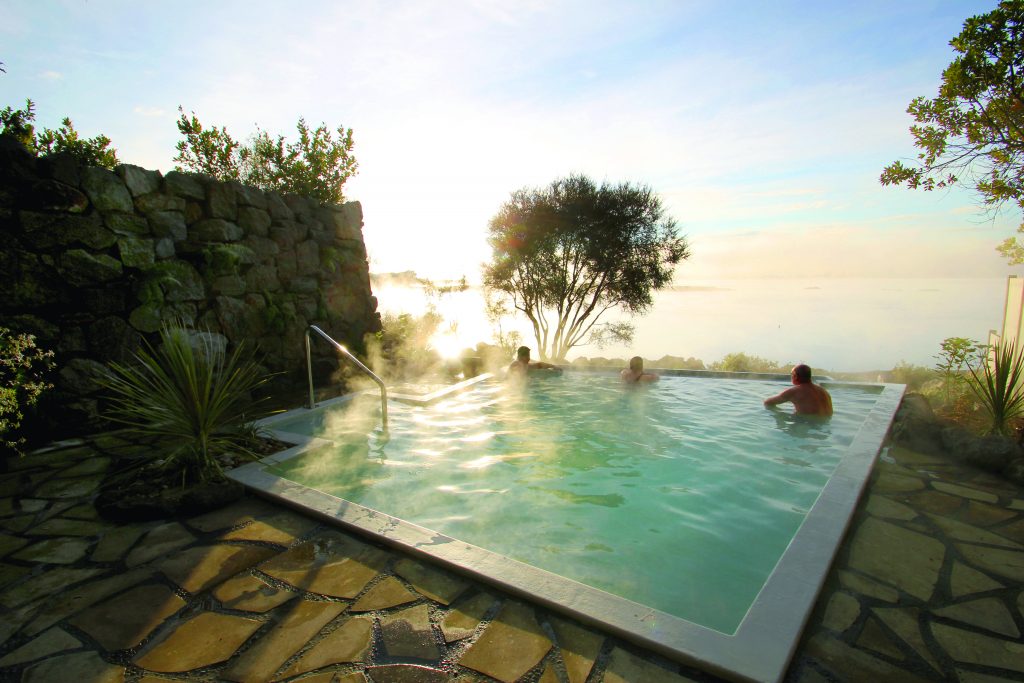 The treatments on offer within the spa are extensive and no stone is left unturned when it comes to the service. Combining great service with both ancient healing practices and modern techniques have unsurprisingly put the Polynesian Spa in the top ten list of spas in the world. One of the signature treatments at the Polynesian Spa is the geothermal mud wrap, which was our treatment of choice after a big day of mountain biking through the Redwoods. Rotorua's thermal mud is packed full of minerals due to the volcanic nature of the region, including sulphur, calcium, sodium and silicon, which release protective antioxidants for clean and refreshed skin.
This treatment exceeded our expectations in every way, not only putting our weary bodies back together, but also left us feeling totally relaxed and with wonderfully clean, smooth and moisturised skin! The amazing spa experience started at reception where we were greeted warmly and provided with towels and luxurious fluffy robes to ensure we stayed warm and cosy on our way to and from the soak in the pools prior to our wrap.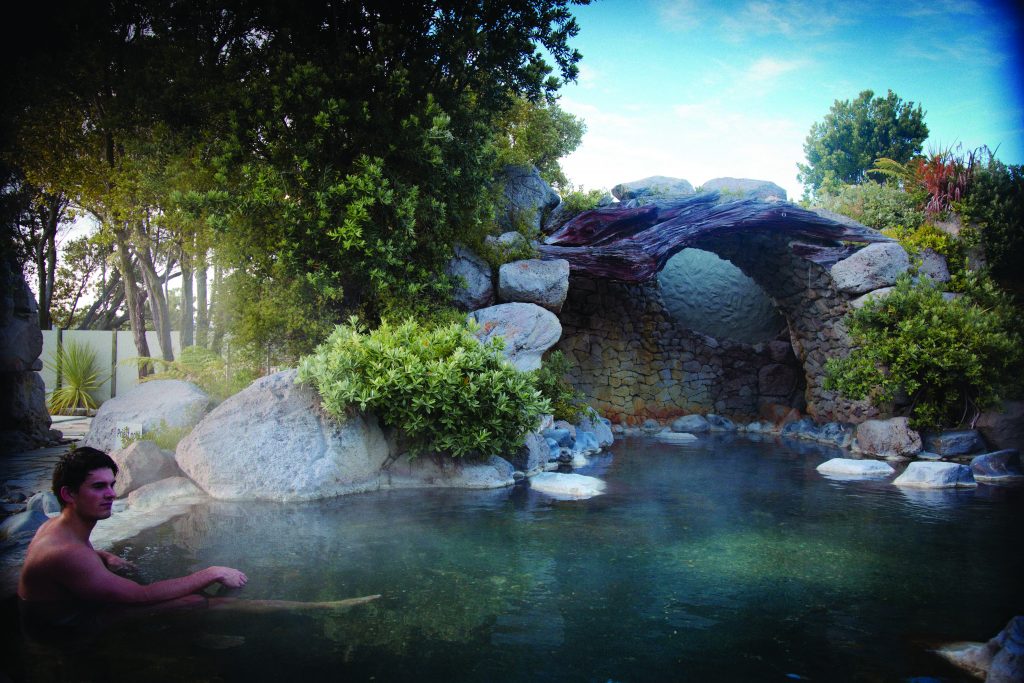 Surrounded by native New Zealand flora, natural rocks, two waterfalls and a grotto, the pools are all different and provide different remedies. There are four shallow Rachel Spring alkaline mineral hot pools, each with different temperatures (36°C to 42°C) to nourish skin and one Priest Spring acidic mineral hot pool (40°C) to relieve aches and pains.
After an hours' soak, we donned our fluffy robes and headed back indoors to the treatment area where we were greeted by our lovely therapists and taken to our treatment room. First, we were exfoliated with a full body polish exfoliation and then liberally slathered with a deliciously warm full-body mud mask, which was topped off with a scalp massage to put us into a total state of bliss!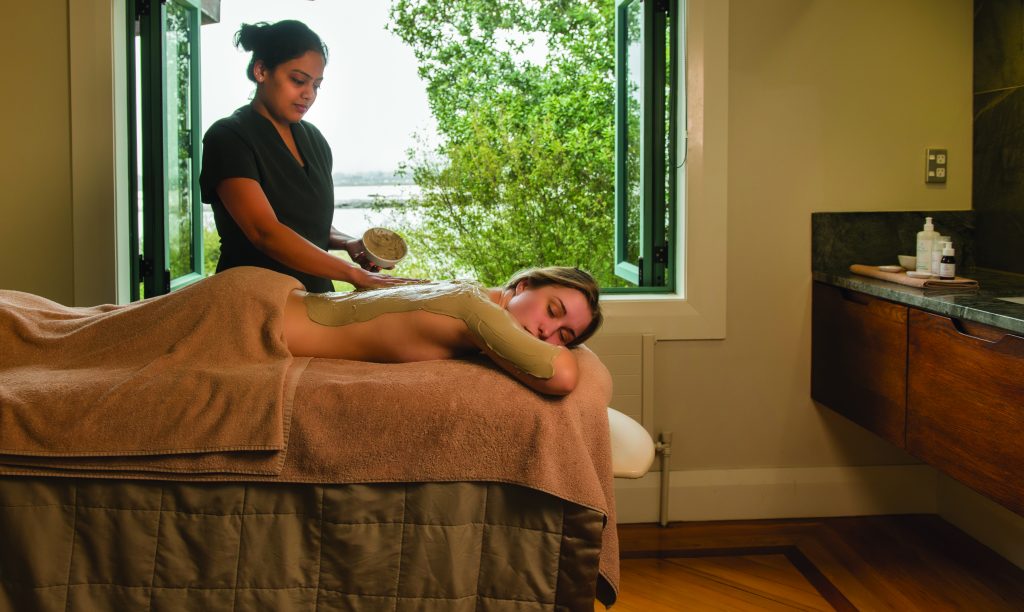 The time was up all too soon, and we showered, moisturised and floated back to our accommodation feeling totally relaxed, restored and pampered by this luxurious five-star experience.
You'll also like: