Check out these satellite images. Doesn't it make all your problems seem infinitesimally minuscule?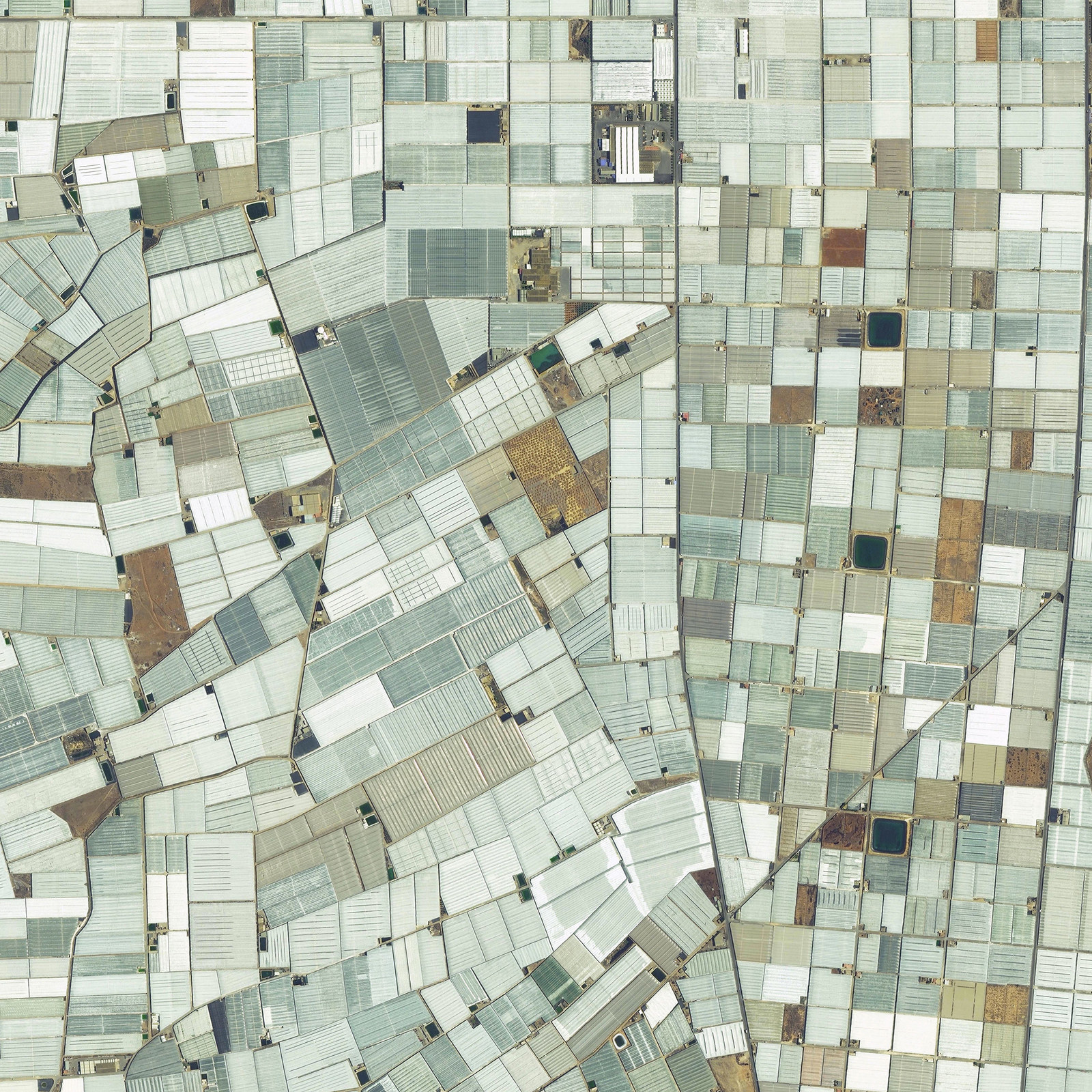 These plastic greenhouses cover approximately 20,000 acres of land in Almeria, Spain, these greenhouses .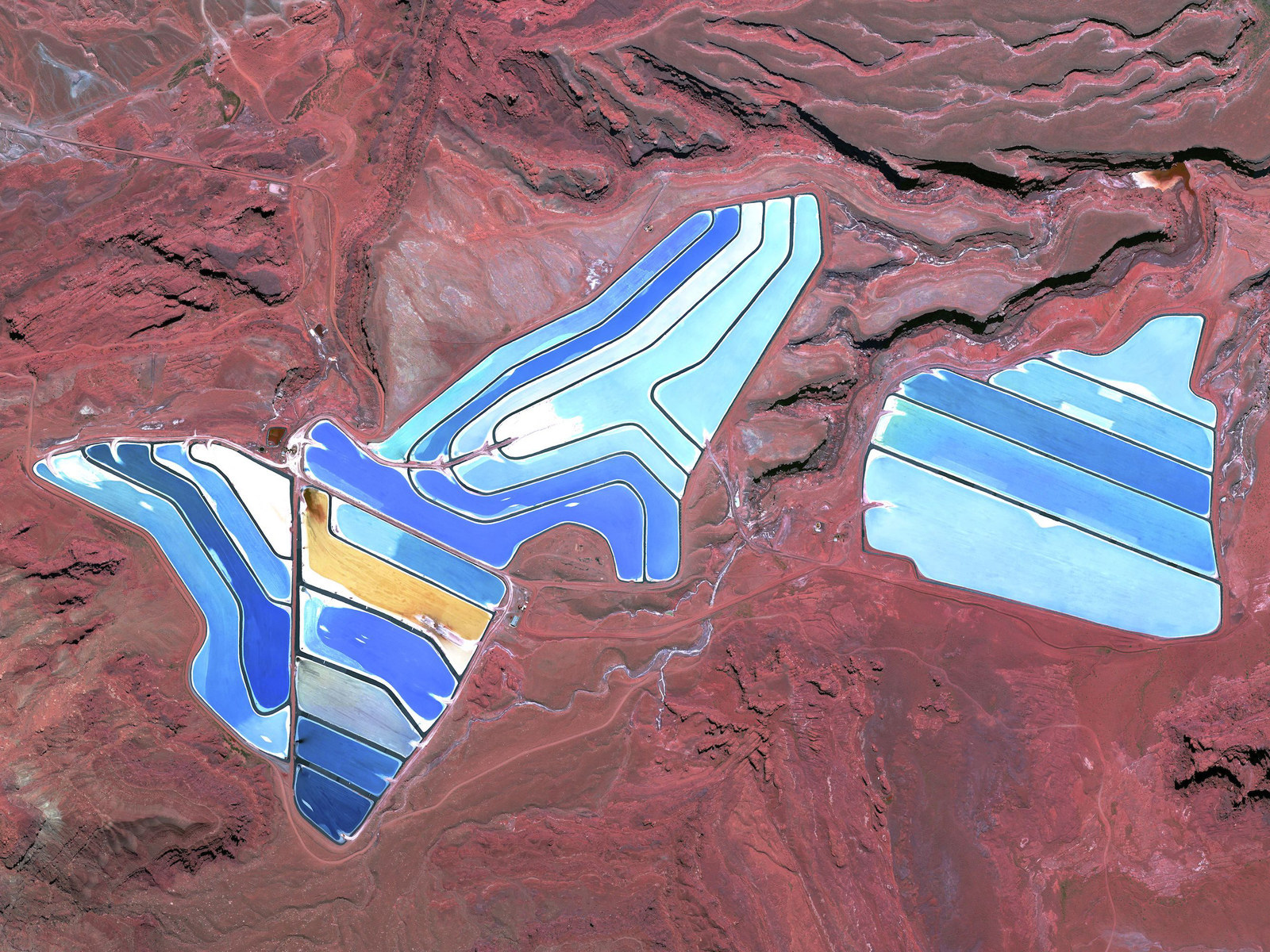 Intrepid Potash Mine in Moab, Utah produces a salt that is used in fertilizer. The salt is pumped to the surface from its deposit and dried in solar ponds. As darker water absorbs more energy, the water is dyed blue for it to evaporate at a faster rate.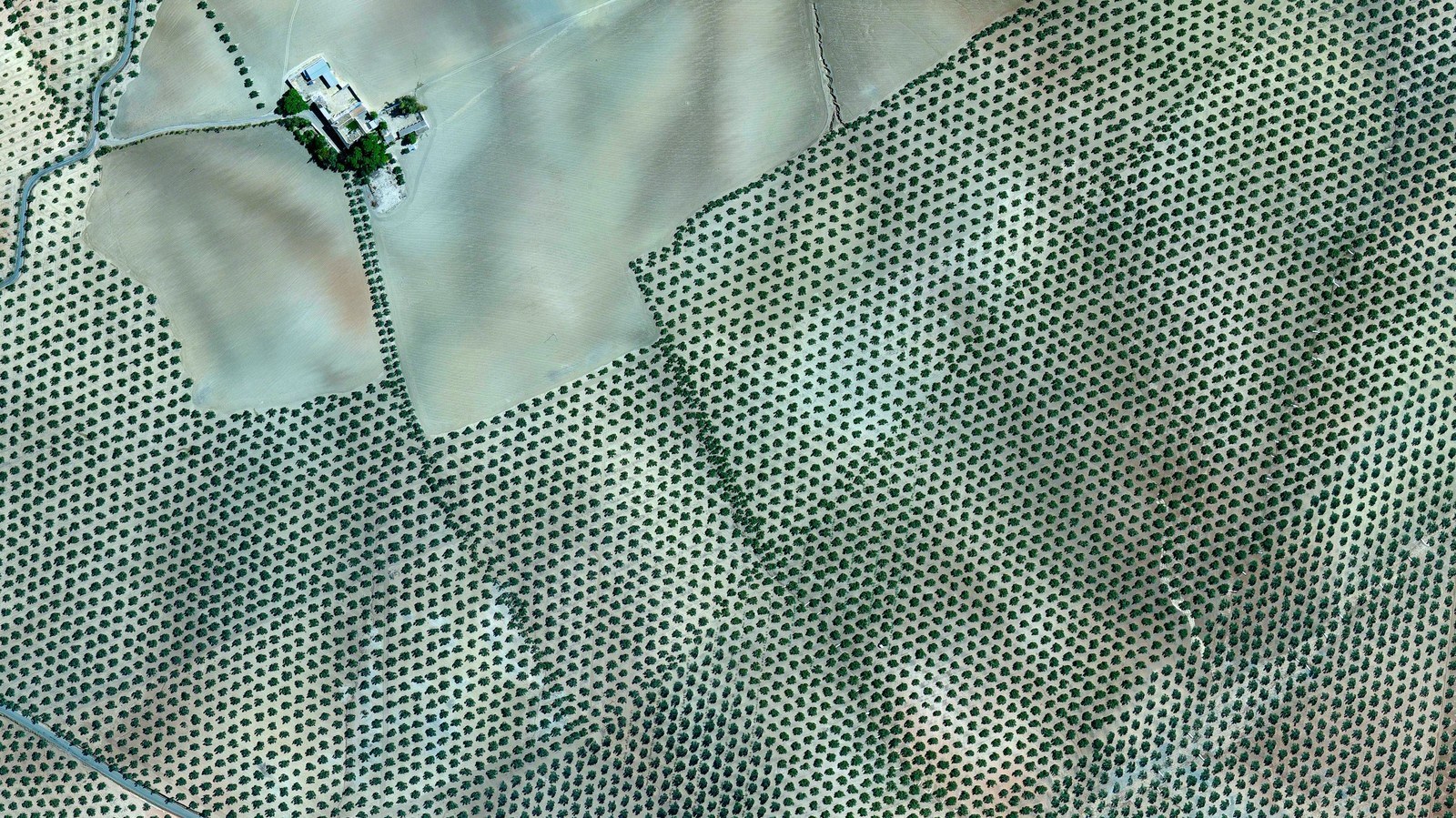 Granada Olive Plantation in Cordoba, Spain. 90% of these olives are turned into oil and the remainder is eaten as table olives.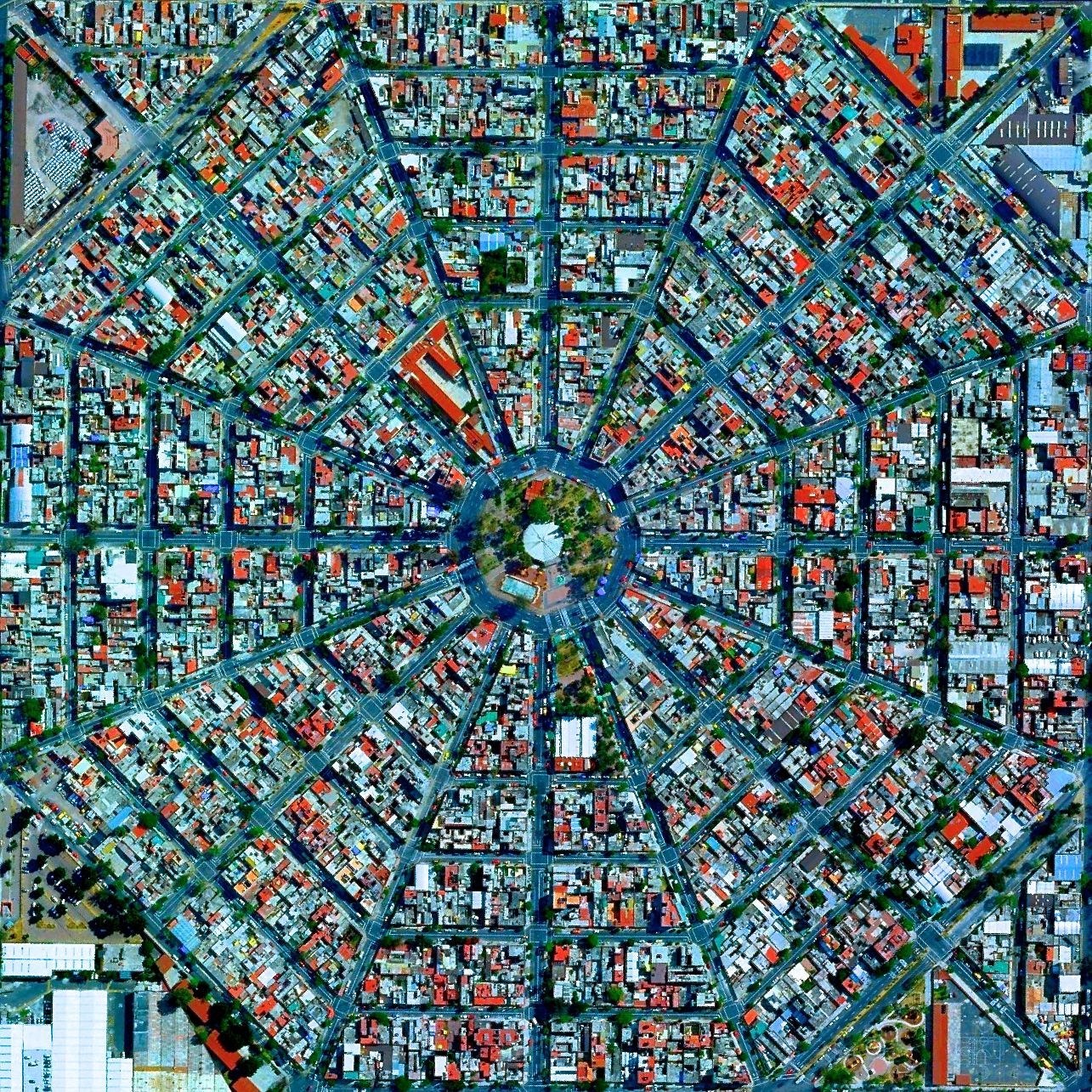 Plaza Del Ejecutivo in the Venustiano Carranza district of Mexico City, Mexico. This is some old school urban planning over here.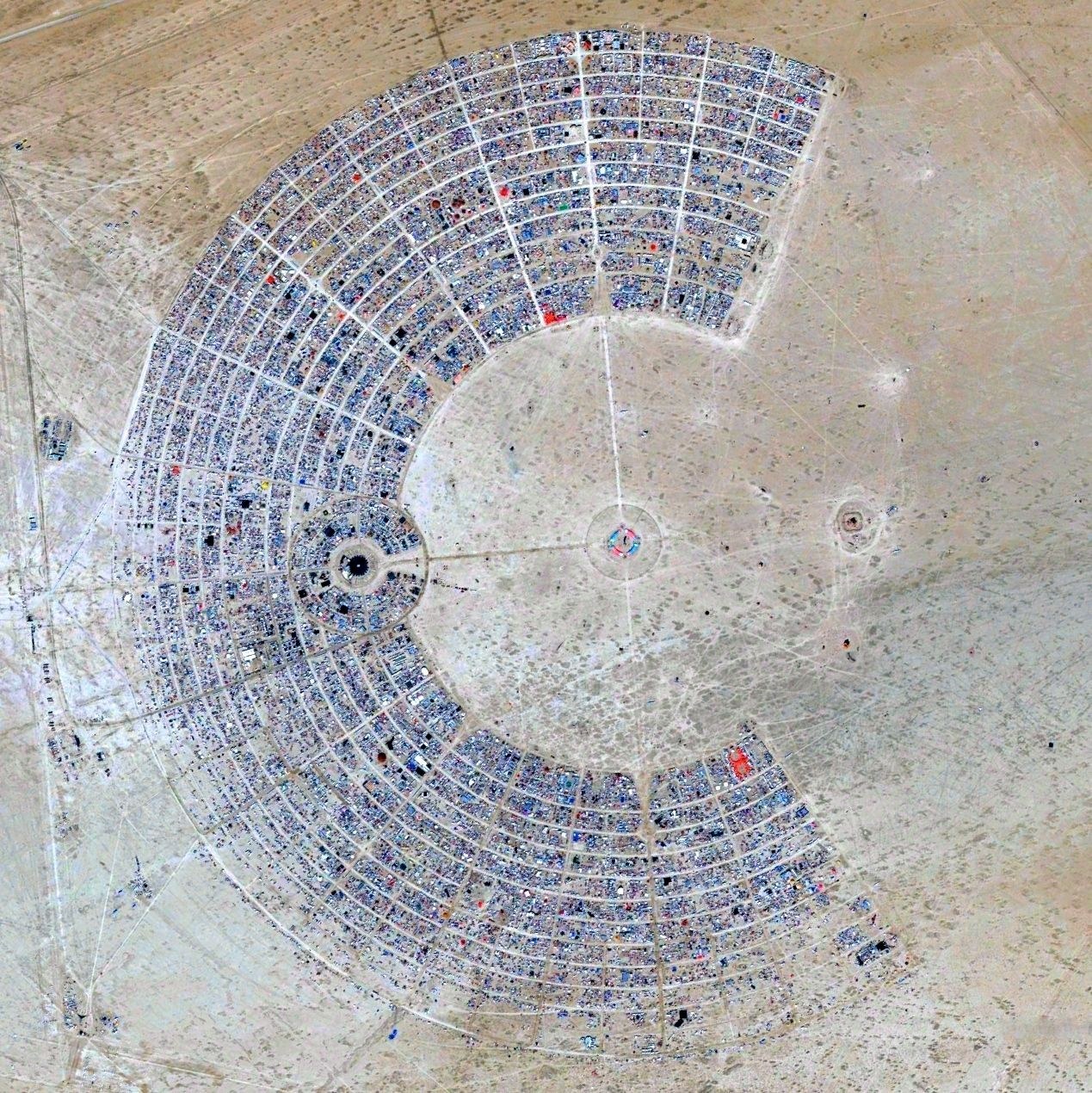 Burning Man in the Black Rock Desert of Nevada, USA.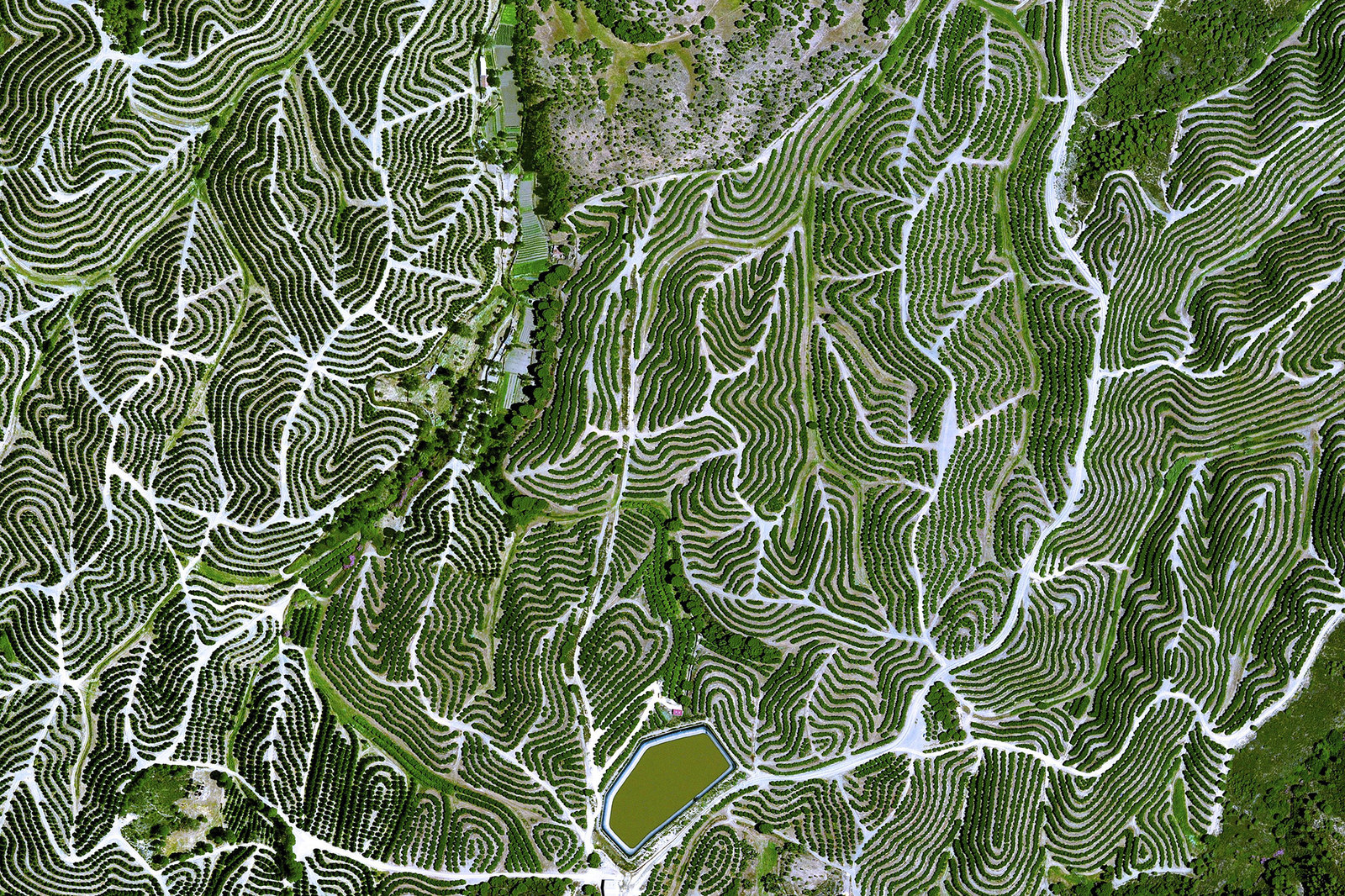 Fruit trees on the Huelva Orcahrd in Huelva, Spain.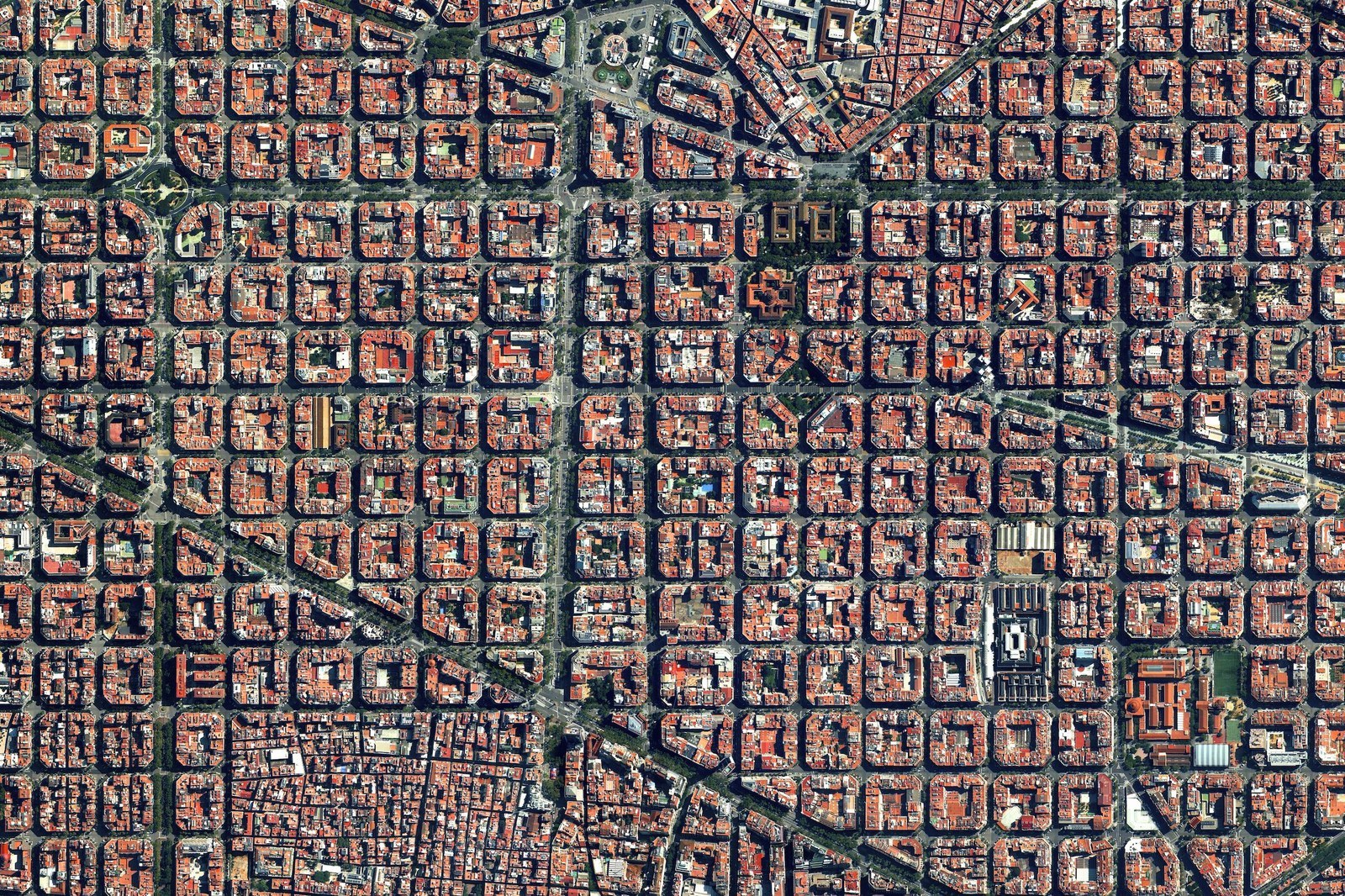 The Eixample District in Barcelona, Spain
Photos from DigitalGl / REX Shutterstock