We spoke to four inspiring, hard-working women to find out their thoughts on success,  gender stereotypes and inspiration.
Charlene Turei
Interaction Design Director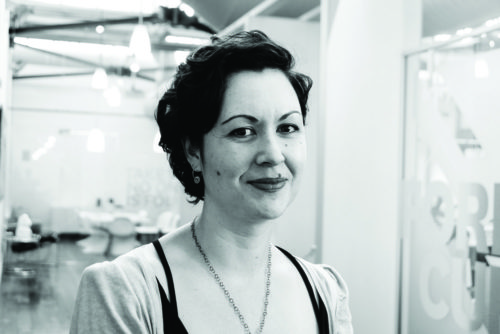 I'd name my autobiography:
The Deep End
To me success means:
knowing that all the long hours, stress and effort has genuinely improved peoples' experiences with an organisation.
My most treasured possession:
My family is closest to my heart, but my most treasured possession(s) are my camera collection and photographs. Photos are such a beautiful way to reflect on people and moments in our lives and photography is where I started my career and where I learnt to 'see' people and help tell their stories through my work.
The gender stereotype I can't stand:
That women are weaker than men because we express our emotions more openly. In my experience, women have an incredible ability to feel empathy for others, which in my line of work is a huge strength.
Best advice I've been given was:
"Do something you love, rather than what you think society expects of you." My dad gave me this advice and it completely changed the course of my life and career.
Biggest 'pinch me' moment:
Standing on stage in New York and seeing our work on the Immigration New Zealand website celebrated as a finalist in the International Interaction Design Awards.
I made my first dollar:
I had a little after-school job in a jewellery workshop re-sizing rings and soldering charms onto bracelets and was lucky enough to be able to go back to it as a holiday job during university. I loved the intricate metalsmithing side of jewellery making and try to get back into it whenever I have the opportunity and spare time.
Biggest frustration for women in the business world:
That you have to be loud and self-promoting to be listened to. It can be frustrating to be overlooked in favour of some men who 'talk' themselves up, having read a few books, but in the end they have no substance to back it up.
In five years' time, I see myself:
I hope to still be enjoying solving big complex challenges, evolving as an Interaction Designer, working with great people and creating work that has a positive impact.
Life motto: Take risks and challenge norms, give to others, but don't lose yourself.
Favourite book:
The Three-body Problem series by Chinese science fiction author Cixin Liu. I'm a big science fiction fan and this series is phenomenal.
Signature scent:
I don't really have a signature scent, but at the moment I'm really enjoying 'Vetyver Bergamot' by Ingrid Starnes. It's a lovely mix of fresh herbaciousness and rich tones.
Movie with the best ending:
It's hard to pick a single film for its ending, but one of my recent favourites is the new Blade Runner 2049.
The women who inspire me:
Mary-Ellen Mark – an incredible photographer who would spend large periods of time living among vulnerable communities in order to document and bring light to their stories.
My mum – She taught me so many things, but I'm thankful to have grown up observing her incredible generosity towards others.
My girlfriends – I'm always inspired by the strong, talented women around me. It never ceases to amaze me how much they can juggle and continue to be creative geniuses, caring mothers and partners and generous friends.
The biggest change I would like to see in the world in 2018:
I'd love to see more organisations taking risks and challenging the norms when it comes to customer experiences. Safe never resulted in a real change with significant impact.
Janelle Brunton-Rennie
Director of Media Jam, Ethical PR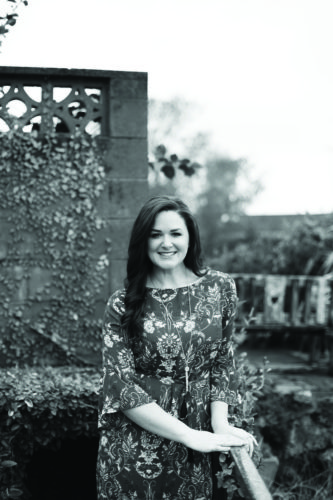 I'd name my autobiography:
Just Trust
To me success means:
Happiness, to be able to be truly present in the moment. Inner peace is the new success!
My most treasured possession:
They're not possessions, but my family have to be the most treasured part of my life for sure.
The gender stereotype I can't stand:
Any time I hear the words "like a girl" used in a derogatory way, as if being like a girl is a bad thing!
Best advice I've been given was:
The quote that springs to mind is: "if you're not growing you're dying", or something like that. Change is inevitable, and freedom comes from embracing and accepting change and allowing ourselves to just go with it and grow with it.
Biggest 'pinch me' moment:
Was winning PR of the year at the 2017 'Best of Beauty' Awards – surreal and the proudest moment of my career by far.
I made my first dollar:
Doing jobs on my parent's farm.
In five years' time, I see myself:
Professionally, my vision for Media Jam is to continue to contribute to a real shift and movement towards conscious consumerism and how people make choices about what they buy and why. Personally, I want to use my own health scare (burn out, adrenal fatigue and thyroid issues) and subsequent journey back to good health to help women going through similar circumstances identify them before they become a massive issue and to encourage them to stop trying to be everything to everyone, and guide them to step into their own power, to honour and trust the process, to know when to say no and to follow their true calling!
Life motto:
"When you know better, you do better" – Maya Angelou.
Favourite book:
I have three and I just can't choose one as they're all for different reasons. The Catcher in the Rye by J.D. Salinger. Perfume by Patrick Suskind and Paul Coelho's The Alchemist.
Signature scent:
I'm loving wearing organic essential oils right now! Current fave is Jasmine!
Movie with the best ending:
Ohhhh that's a tough one! The Shawshank Redemption? Love Actually? One Flew Over The Cuckoo's Nest? Hmmmm – too many to choose from!
The women who inspire me:
There are so many exceptional New Zealand women I could name here! The first one that springs to mind is the phenomenal Makaia Carr, who has also become one of my best friends. Makaia's rawness and realness and her ability to connect with and inspire so many women is nothing short of extraordinary! I also admire Oprah; what an amazing life she's lived, and she continues to inspire so many through her Super Soul movement.
The biggest change I would like to see in the world in 2018:
The continued shift towards sustainability, a reduction in single-use plastics and the phasing out of palm oil use. We are seeing a real rise in conscious consumerism, which is super exciting and it's only going to continue to grow. Young people are becoming increasingly aware and ever-more passionate about their purchasing decisions and how they spend consumer dollars, and businesses small and big are sitting up and listening! Everything you buy is a vote for the kind of world you want to live in and you want your children to inherit, [so] make each vote count.
Evie Kemp
Artist/Illustrator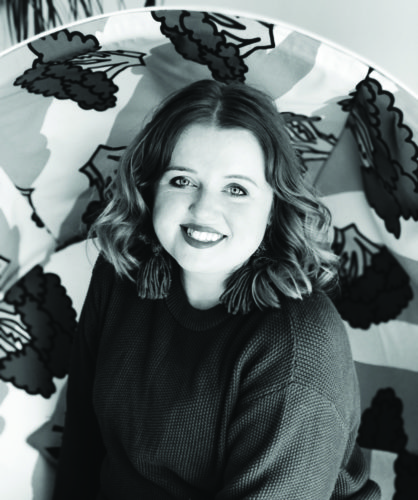 I'd name my autobiography:
The Girl with Kaleidoscope Eyes: A Colourful Life in Multiples.
To me success means:
Having the time to do the things I love, and loving the work I do, to afford that.
My most treasured possession:
Has to be my leopard print chair. My Grandma re-covered it for my Mum and last year and I managed to take it over to our house.
The gender stereotype I can't stand:
All of them, but one that really gets my goat is when people ask me what my husband thinks of the pink walls in our house, as I really don't think colour can be gendered. He loves them, FYI.
Best advice I've been given was:
To be fearlessly and unapologetically yourself, even when it's terrifying.
Biggest 'pinch me' moment:
Was styling the recent Peruvian dinner series with Nadia Lim for Ceres Organics, who were relaunching their white quinoa (sustainably sourced in Peru, hence the Peruvian theme) in a cool home-compostable package. Curating the event from head to toe combined all my different passions, and I absolutely loved it. Collaborating with such a progressive, ethical brand with vision was really exciting, it was definitely one of those things I could only have dreamed of doing – even just a few months ago. It was an unexpected opportunity for me but felt like such a natural fit, I'd love to continue on that path.
I made my first dollar:
From age 11 I had a paper round – 7 days a week, delivering the British tabloids around the village. Later on, I would wear a pink hands-free kit connected to my Nokia so I could chat to my friends while I did it.
Biggest frustration for women in the business world:
Besides general widespread inequality, it is when being assertive is perceived as being unfeminine, 'difficult' or 'not nice'. It's incredibly unfair and sees women turning against other women. It's something I struggle with, where I know there are many occasions I have chosen to step back to remain liked.
In five years' time, I see myself:
Hopefully doing much of the same, but bigger and better!
Life motto:
"Be nice to people."
Favourite book:
I don't really have an ultimate favourite book, only my last favourite, which would be The Strays by Emily Bitto. I'm a fairly new adopter of using Goodreads to track what I read and I love it, though I've read 27 books so far this year, which is 11 books behind schedule to reach my self-assigned yearly target of 45, apparently!
Signature scent:
Beautiful Mind: Volume 1 Intelligence and Fantasy. I'm perfume obsessed and have many that I wear on rotation, and always like finding new and unusual scents, but Beautiful Mind is my go-to for whenever I want to feel extra-special.
Movie with the best ending:
Has to be Grease – riding off into the sunset, together forever… well, until Grease 2 ruined it.
The women who inspire me:
Are varied and many. The unifying element being [that] they are all women who support and raise up other women with no fear of competition. They are kind and loving, honest and hardworking; they are sensitive and real, with an unerring passion for life even through hard times. Right now, I am feeling really inspired by our new Prime Minister, and working alongside Nadia Lim at the Ceres Organics event was awesome, she's a real inspiration to me.
The biggest change I would like to see in the world in 2018:
Is a shift towards a more caring society that looks after those in need. No more beneficiary bashing, more compassion.
Shelley Empson
Co-founder of Cali Press NZ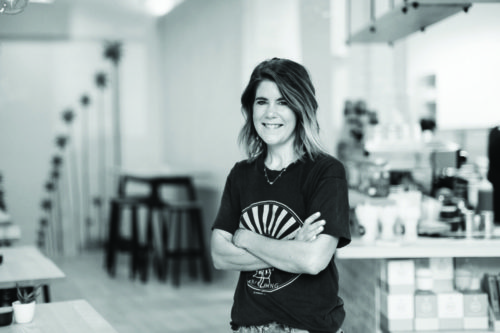 I'd name my autobiography:
You Know When You Know
To me success means:
Freedom; being able to be myself in all aspects of life, and being excited to do what I'm doing on a daily basis. For me, being truly successful means making other people's days and lives a little better from what you are doing and their interactions with you.
My most treasured possession:
Is not a possession, but my most treasured anything is my son Van. He is my why, and the reason I do what I do. Kind and caring, funny and crazy – he makes life that much sweeter and more fun!
The gender stereotype I can't stand:
That women have to 'do business like men' to do well in the corporate world. I think this does a disservice to both genders, as there are so many ways to be successful.
Best advice I've been given was:
"Trust your gut." Intuition and energy never lie, and I now make all decisions based on the vibes I get (possibly to the annoyance of my business partner at times)!
Biggest 'pinch me' moment:
Launching Cali Press NZ in November. My business partner Chris and I always knew the Cali concept and offering would be well received here, but the response and support we've received has exceeded our expectations. Standing in our finished flagship store the night before we opened the doors for the first time was a moment I'll never forget.
I made my first dollar:
Delivering papers on my bike after school!
Biggest frustration for women in the business world:
I feel lucky to have not experienced many frustrations specific to being a female. While I have no doubt some industries are still more of a man's world, I personally have worked in environments with strong female leadership and support. Having said that, I know it can be tough for new mums coming back to work, and it would be great to see this continue to improve.
In five years' time, I see myself:
Continuing to spread the Cali vibes far and wide. Other than that – who knows what could happen, but I would love to be spending a bit more time each year in Bali…
Life motto:
Be all in. With everything.
Favourite book:
I haven't managed to read much recently (maybe over summer?) but I do listen to podcasts, mostly 'Girl Boss Radio', and 'How I Built This' – the back stories of businesses started by entrepreneurs and innovators.
Signature scent:
Currently Anine Bing's Savage Rose, which I love, and I'm also a huge fan of the Byredo range.
The women who inspire me:
I love to see people doing things their way in their chosen industry. Three women, and working mums, who I follow closely and really admire are Gwyneth Paltrow, Anine Bing and Pip Edwards.
The biggest change I would like to see in the world in 2018:
I love the continuing shift in focus on healthy living, and making this part of our daily lives. I also think we could all do with being kinder, particularly to ourselves, which would have a huge impact on collective well-being.