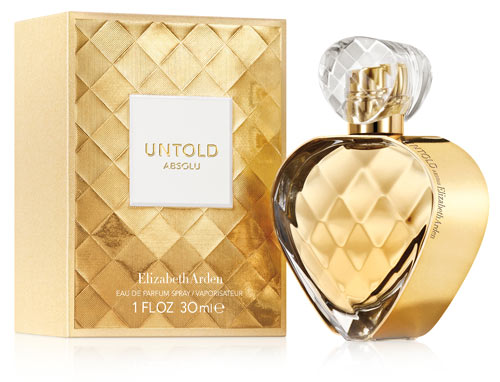 Following the huge success of its UNTOLD original fragrance, Elizabeth Arden is continuing the UNTOLD sensory journey, celebrating the intrigue of the modern woman in a new light.
Crafted by legendary perfumer Clement Gavarry from IFF, UNTOLD ABSOLU is a deeper, more sensual expression of UNTOLD original, speaking to the glamorous and captivating side of today's woman. While the original emphasises the sophistication and grace of the modern woman, UNTOLD ABSOLU accentuates the magnetic allure of her personality.
Featuring black raspberry, bergamot and plum in addition to the cashmere woods and Tahitian vanilla notes of the original, Elizabeth Arden's new scent pays tribute to its predecessor while maintaining its own unique identity.
The fine craftsmanship involved in creating a sophisticated fragrance such as UNTOLD ABSOLU is reflected in its breathtaking bottle. Due to subtle curvature, the bottle takes on an appearance that is strikingly different at every angle – apt for a scent that reflects the multi-faceted charm of the modern woman.
UNTOLD ABSOLU can be found at all Elizabeth Arden counters nationwide. Click here to find out more about this remarkable fragrance.