The Winter 2015 edition of NY NOW, formerly known as the New York International Gift Fair, saw QLOCKTWO recognised as the "Best of the Best" for Innovative Product Design.
The QLOCKTWO Classic allows you to stop and think about time in a different way. It shies away from the usual analogue and digital options and instead opts to turn time into the written word as a statement, ie: "It is half past nine". This removes the mechanical nature of measurement from time keeping and returns a much more personable experience to your living areas.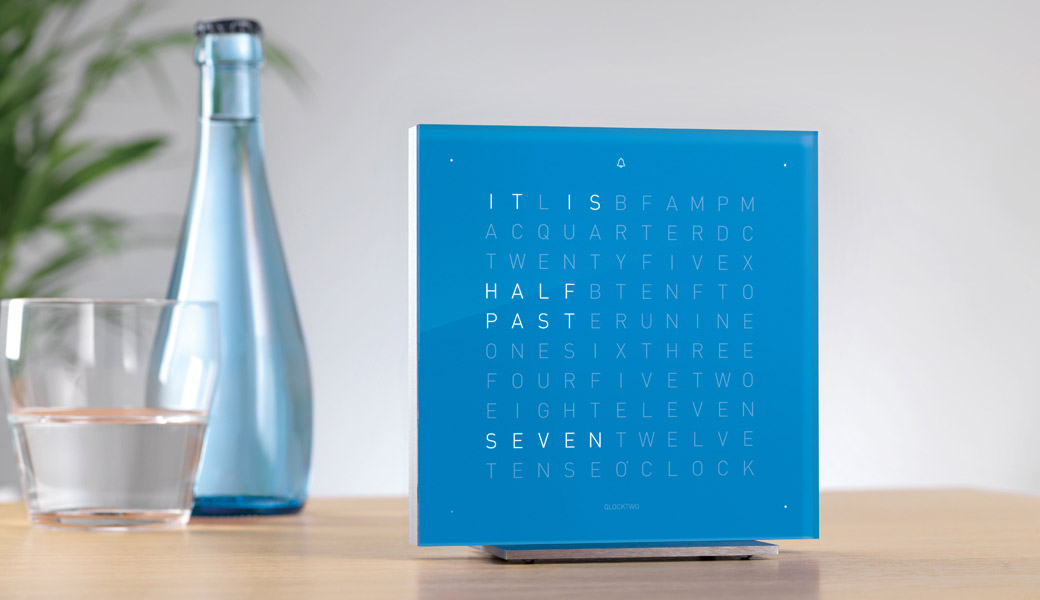 The slick square shape is restricted to just the bare elements, offering no distractions from the square grid of letters. The letters in turn light up in white to form words which tell the time. The 45 x 45 cm clock is made of wood with multiple coats of paint and can double as either a wall clock or as a free-standing timepiece.
QLOCKTWO has been no stranger to awards, winning the Red Dot Product Design award in 2013 and getting a nomination at the German Design Awards last year amongst others.
Other recipients of the ASID "Best of the Best" awards for the winter 2015 edition of NY NOW are:
[columns_row width="half"] [column]
Imaginative Product Presentation: Tommy Mitchell
Textiles: Aviva Stanoff
Lighting: gentner design
[/column] [column]
Accessories: 
Metalace
Wall Art: Muratto by Sustainable Materials LLC
Social Responsibility/Ecological Sensitivity: Christophe Pourny Studio
[/column] [/columns_row]