Sips of Summer: The Wines You Need To Check Out
A panorama of pohutakawa decorates a coastal vista, the familiar scent of sea salt carries in the air.
The sing-song of birds warbling and cicadas celebrating the return of warmer days. Cool wet sand squishes between your toes, while warm waves gently roll up to your ankles, as if to greet an old friend. Summer.
It's a season that begs you to engage your senses. As it pertains to taste, however, there's nothing quite like a delicious, refreshing glass of white wine on a warm summer's day, and the Villa Maria Cellar Selection provides a beautiful tapestry of taste fit for a Kiwi summer.
Founded by Sir George Fistonich in 1961, Villa Maria is a winery that needs no introduction. With consistent production of outstanding wines, from red to white, the pioneering use of screw caps and a commitment to excellence, it's no surprise that Villa Maria has a reputation for being New Zealand's most awarded winery.
As I headed to Villa Maria's Auckland Estate to meet up with Helen Morrison, Villa Maria's Senior Marlborough Winemaker, I knew I was in for a vino master class. Standing in a trophy room surrounded by countless medals, trophies and plaques, with Helen guiding me along the way, there was only one way to take it all in – with open eyes, ears, nose and tastebuds.
"Start with the recognition of aromatics. What flavours are they on the palette? How much acidity is there, what's the level of sweetness, what's the level of alcohol?," Helen explains. "Once you've identified the things that you really appreciate in a wine, use that information to make choices of other wines that you'll enjoy."
From Marlborough, Hawke's Bay and Gisborne, the Cellar Selection is a journey of taste, where different regions in NZ showcase their own individual subtleties in taste, texture and finish.
"With Cellar Selection, we're looking for expressions from grapes from particular regions across New Zealand that show more concentration and definition from those varieties."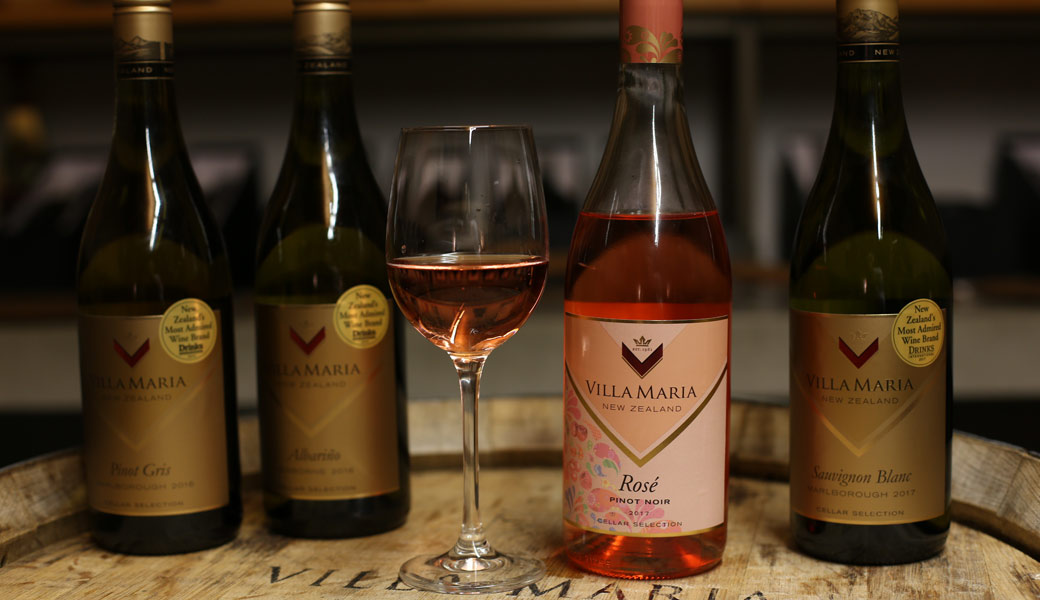 Villa Maria Cellar Selection Sauvignon Blanc – Marlborough 2017
Perfect for hotter days and cool summer nights, the 2017 Cellar Selection Sauvignon Blanc is a refreshing, nifty white wine.
Subtle herbaceous scents and stonefruit aromatics leap forth, with an inviting array of fruity characters like gooseberry and passionfruit standing out. Masterfully smooth and complete with a light finish, the Sauvignon Blanc is perfect paired with a seafood dish like steamed mussels or snapper.
"Sauvignon Blanc is the grape variety that made the New Zealand industry famous in the world. The acidity refreshes your palate and that aftertaste you get back is a combination of crunchy herbs, but with softer tropical fruit flavour," Helen says.
Villa Maria Cellar Selection Pinot Gris – Marlborough 2016
One of my personal favourites of the day, the 2016 Pinot Gris is a silky smooth wine with a terrific flavour profile and alluring aromatic. Having spent more time in older oak barrels, there's a toasty, almost creamy, aroma with ripe pear and apple fantastically rounding it out.
The Pinot Gris is absolutely fantastic to taste, with delicious apricot and peach-like characters coming through. The texture, however, is what got me hooked. This is a velvety wine with a delicate mouthfeel, something I can definitely see myself drinking on a hot summer day. With a softer, rounded texture, the Pinot Gris goes down a treat with a cheese board.
Villa Maria Cellar Selection Albariño – Gisborne 2016
One of the newer grape varieties to Villa Maria and the New Zealand scene, the Albariño hails from north-west Portugal, the Gisborne vineyard serving to replicate the humid, seaside temperatures of the Iberian region. The Albariño aromatics are a bit more subtle, but you'll find inviting zesty citrus and peach aromas. Tangy acidity and beautifully understated peachiness combine with a delicately dry finish – the Albariño's key defining feature. Seafood fans rejoice! The Albariño's acidic, chalk-like texture brings the oiliness of kaimoana into a harmonious balance.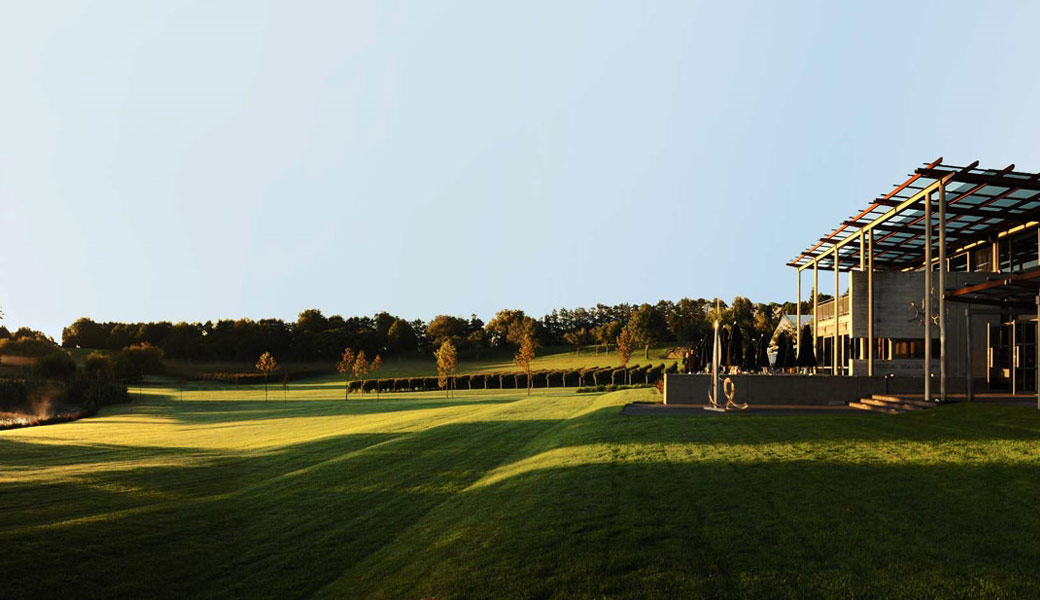 Villa Maria Cellar Selection Chardonnay – Hawke's Bay 2016
Chardonnay is known for its complexities and this wine is a beautiful fusion of flavour and aromatics. Aroma-wise, nectarine and charred oak create an interesting backdrop. It's the taste and mouthfeel, however, that really make the Chardonnay stand out. It has a wonderful mix of peach, stone fruit, hazelnut and toastiness, with a cream-like texture to finish.
Chardonnay is a wine that ages well and can reveal more flavour over time, as Helen pointed out to me: "2016 is young for a Chardonnay. With time, the acidities will soften and secondary flavours like hazelnut and mealiness will become more dominant. A little, unknown, secret about New Zealand wines is that there are a lot of good quality wines you can put away in your cellar and be rewarded for that over time."
Villa Maria Cellar Selection Rosé – Pinot Noir Rosé 2017
The brand new Rosé addition to the Cellar Selection range had me hooked right after tasting, and it's become a new favourite of mine. Before even getting into the wine profile, the bottle and packaging are beautifully designed, displaying the Rosé's dazzling pinkish hue. Villa Maria has done an absolutely stellar job with the aromatics; enticing strawberry, cherry and floral notes set the scene and tease you to find out more.
"On the palate, it's a crisp, dry Rosé with more of the crunchiness from a pomegranate seed and a really refreshing, delicate acidity that keeps the wine zesty for the summer," Helen points out.
The taste here cannot be understated. The Villa Maria Cellar Selection Rosé is refreshingly delicious, the amazing array of summer fruits creates a sweetness that is kept masterfully in check with crisp natural acidity.
Helen had saved the best for last, and what a way to round out the Villa Maria Cellar Selection – the Rosé is the perfect sip, not just for summer, but for all seasons.
You'll also like: