The Audi TTS Has Drawn a new line in the sand
I've said it before and I'll say it again, the Audi TT is a great car, the new design has a more modern and more masculine appeal and the use of such a tiny cockpit space is admirable but; when you add an S (as in S line) to the mix the little coupe takes on a whole new persona.
Not so long ago I spent a week behind the wheel of the new TT so I decided to keep my drive experience for the S in the 'Dynamic' Drive position and the gear box in Sports mode for the majority of this review, even though the TTS has all wheel drive and sits a little lower (10mm) there was no need to drive this car in normal 'D' mode.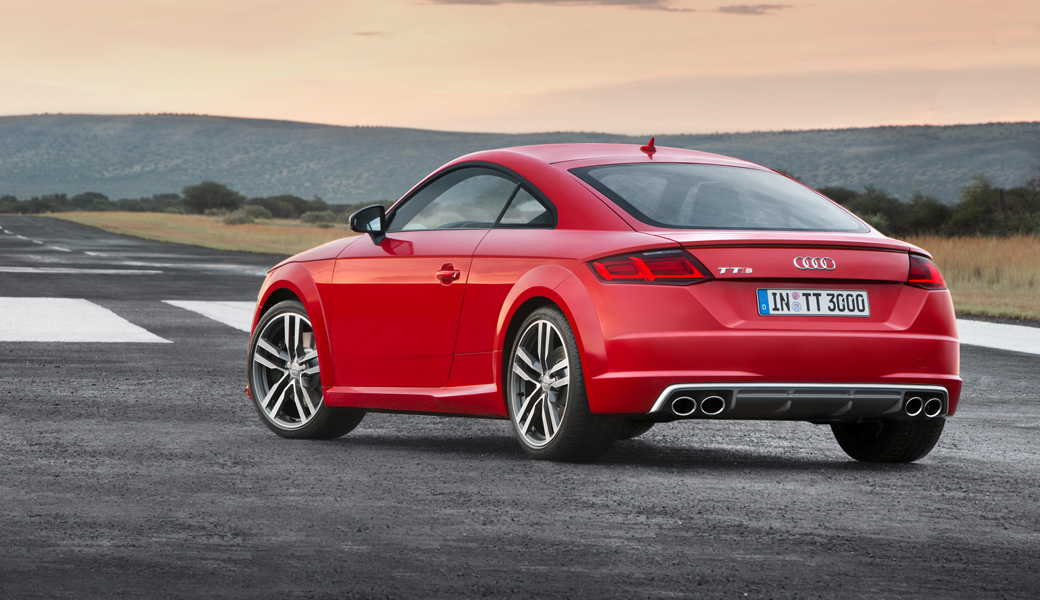 On paper the TTS is of course much more of a sports car than the TT, its 2Litre/4cylider TFSI engine produces 221kW of power with 380Nm of torque and gets the two plus two from 0-100 in a mere 4.6 seconds. It doesn't hurt that its curb weight is only 1,365kg's (thanks to ultra high strength steel and aluminium) either.
But these figures only tell part of the story, it's when you get it out on the open road that this car really gets your blood flowing. The Quattro permanent all wheel drive ensures that the rubber surrounding its 19" Alloys remain firmly planted on the tarmac and the progressive steering (that varies the steering gear ratio) makes pointing the car in the right direction both in and out of corners an absolute breeze, it stuck to the corners and tight bends around my homestead in ways that it probably shouldn't.
The down shift rev matching on the TTS is a feature that I really like to 'hear' on a performance car at any level; yes you can do the same manually via the paddles; but it always gives me the feeling that the engineers have thought about the driving experience and the popping sound as the turbo dumped its gases was a very pleasant aural surprise.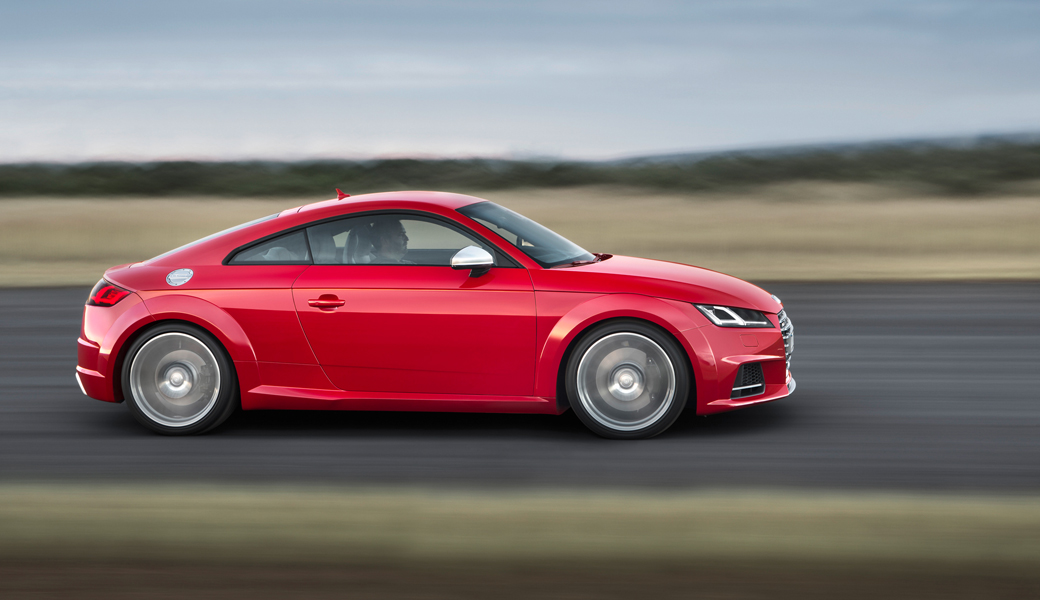 Like I said at the beginning, the Audi TT is a great car but if you are looking to buy one do yourself a favour and splash out on the S – you really will thank me for it!
You'll also like: