Liquid Lullabies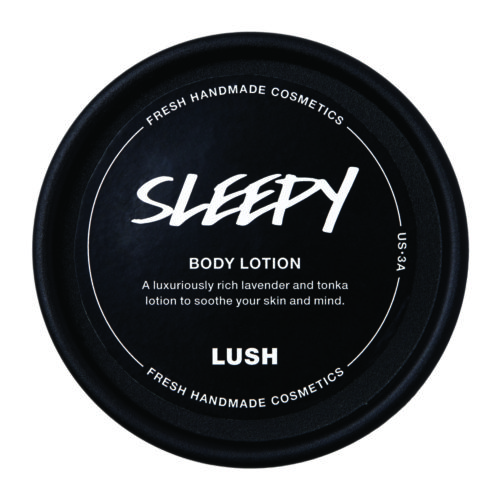 Around a third of us will suffer from the torment of insomnia – a statistic that is shockingly high but unsurprising when considering the sweeping epidemic of anxiety in Generation Y. So what's the remedy, you ask? The latest buzz to go around the world is the Lush Sleepy Body Lotion, $18.50, which has been re-launched since its high demand after their limited edition release last year. Infused with lavender flower that helps soothe and relax the mind, this little pot has been dubbed as a 'miracle' cure for insomniacs. This Works Deep Sleep Pillow Spray, $41, is also a globally loved aromatic sedative formulated with lavender, vetivert and wild chamomile essential oils. For those with restless muscles, massage in a dollop of Good Health Magnesium Sleep Cream, $18.90, on your neck, shoulders and legs for a deep sleep and fresh start to the day.
Scents of Peace
Aromatherapeutic beauty products are gaining more and more traction with our constant need to alleviate stress and heal our minds – they sure have been ranked to be my first pick for this journey called life, which ain't a cushy cruisy ride. Wake up invigorated with the Clarins Tonic Bath & Shower Concentrate, $53; a concentrated lathering treatment emitting an energising blend of rosemary, mint and geranium for a quick yet effective spa treat. Follow with caffeine and ginger infused Arbonne Rescue & Renew Detox Gelèe, $100, for a burst of grapefruit and a powerful zinging sensation all over the body. To immerse yourself in an aura of absolute opulence, turn to Parisian brand Darphin. Famous for their luxurious skincare products, they house a line of aromatic oils that are simply to die for. A brightening complexion-clarifying face oil infused with seven extracts, the Orange Blossom Aromatic Care, $108, is a gorgeous olfactory elixir to inhale and bring some inner peace to the high-strung.
Faux Glow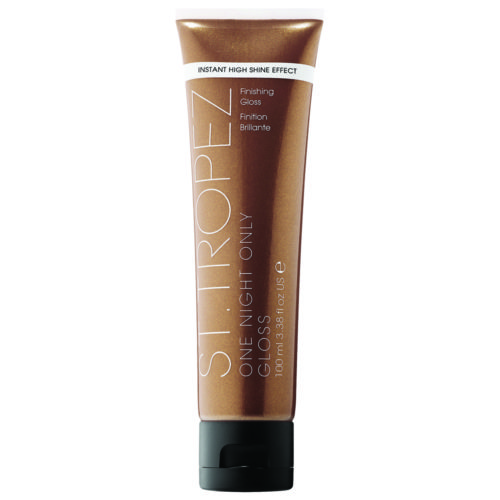 Many a times we've seen orange patches and streaks that would be described as anything but artistic. Albeit it being a 'fake' tan, you most definitely want to avoid the tragic mishap of being a walking fluorescent light.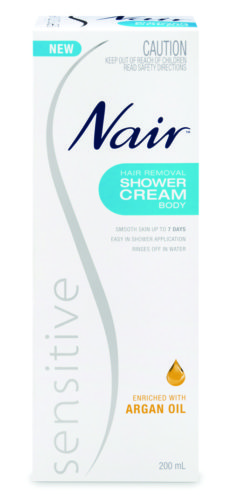 Make sure your body hair is removed at least 24-hours prior to tanning. Nair Sensitive Shower Cream, $22.90, works while you shower to get your groundwork done and dusted in under 10 minutes. Try Essano's new Coconut Oil Invigorating Body Scrub, $14.99, which utilises the coconut shell as the exfoliant. For a stronger option, turn to a premium salt scrub with coarse crystals such as The Body Shop Spa Of The World Mediterranean Sea Salt Scrub, $62. A true hit amongst beauty fiends is New Zealand self tan brand Little Honey. Zero fuss, streak-free, transfer-resistant and dry-to-touch in 10 seconds, their Flawless Bronzing Kit, $55, is a no-brainer. If you're keen on the high-shine trend, St. Tropez's latest and most exciting release – Instant Tan Finishing Gloss, $25.99 – is effectively a body illuminator to add a gleaming gloss of bronze to your collar bones, shoulders and shins. If anything goes awry, the Bondi Sands Self Tan Eraser, $24.99, can magically bring you back to a blank canvas.
TIP: Keep a box of ready-to-use Nair Sensitive Mini Wax Strips 20's, $14.99 in your bag for those emergency situations.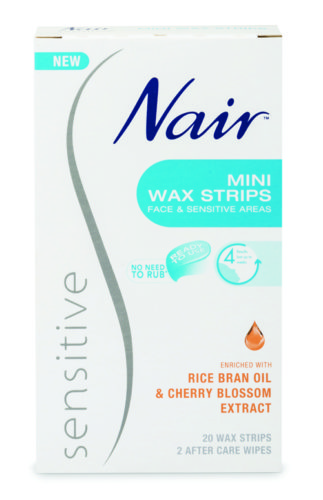 Fresh Formulas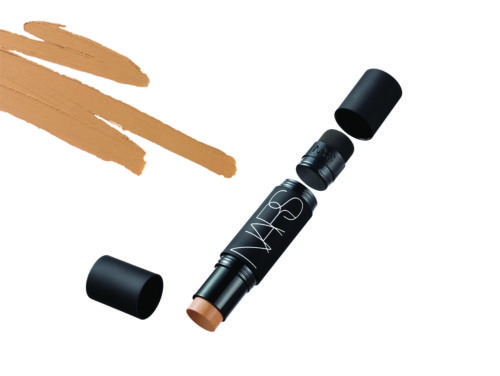 The latest trend to emerge is the velvety soft satin-matte finish with full coverage formulas that are long-wear yet lightweight and moves comfortably with your skin. Two exciting newcomers to land on shelves is the NARS Velvet Matte Foundation Stick, $71 and Lancôme Teint Idole Ultra Longwear Foundation Stick, $70 . Easy-to-use and portable, pigment-rich sticks have a powder cream texture that glides on ever so smoothly and are particularly great for oily skin. Another innovative hybrid textured foundation is the Elizabeth Arden Flawless Finish Everyday Perfection Bouncy Makeup, $79. Infused with peppermint, ginseng and caffeine, this powder-cream-gel compact gives a refreshing and energising sensation that's perfect for summer.
Home Made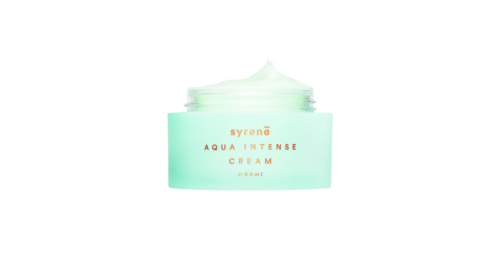 Fresh on the beauty scene are three New Zealand skincare brands; all with a penchant for what Mother Earth offers. Syrene calls to the Pacific Ocean for their hero ingredients – marine collagen and seaweed extracts – powerful antioxidants with great water retentive abilities to maintain hydration. Use the Aqua Intense Cream, $109.99, at night following your serums after those extra tiring days. Free from all the nasties and created from natural ingredients, Skinme was born to provide a solution for sensitive, problematic skin. Their exfoliating toner pads, Brighten Me, $48, gently lifts off dirt while the AHA breaks down blackheads. Adding to the small but growing supermarket portfolio of affordable premium skincare is by nature. Their new Charcoal Purifying Clarifying Face Mask, $14.99, harnesses the detoxifying ability of charcoal blended with rosehip oil to draw pollutants and toxins from your pores.
From Within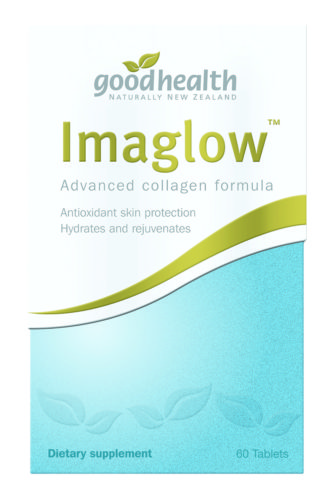 Topical application of effective skincare is imperative on the journey to beautiful skin, but what will really help you glow is a healthy diet supported with high-strength ingestibles. Over 75% of our skin is made up of one structural protein – collagen. As we age and become affected by environmental aggressors, the collagen deteriorates and so does our skin, hair, nails, bones, joints and ligaments. With our modern-day meals exclusively using lean cuts of meat, we simply don't consume collagen via bone broths and stews like how our grandmothers used to. Collagen ingestibles takes care of the dermis from the inside out in which skin elasticity, smoothness, firmness and cellulite is improved. Chuck in a couple of scoops of Nutra Organics Collagen Beauty, 225g, $39.99, into your smoothies, chia bowls or when you make broth for your soups.
For a cap form that's nice and easy, try out GoHealthy's new GO Hair Skin Nails, 50 caps, $29.90, which includes Biotin that's great for strengthening nails or turn to Goodhealth's legacy product Imaglow, 60 tabs, $59.90. An oldie but a goodie, these are packed with marine collagen and blended with evening primrose oil.
Olympia's Wonderland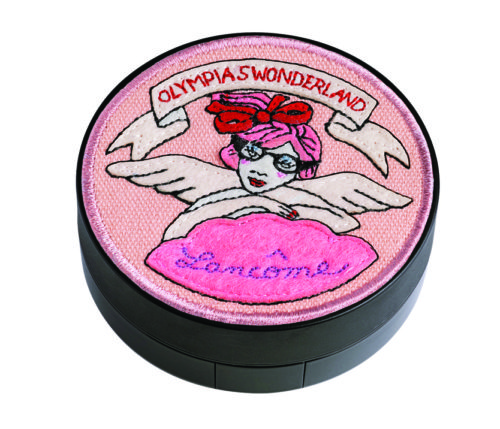 Sophisticated, feminine and quirky, Lancôme's collaboration with fashion designer Olympia Le-Tan brings Parisian retro glam with a contemporary twist. While revisiting the historic archives of Lancôme, Le-Tan was inspired by the 1935 Chérubin emblem that represented the maison before the rose. Reinventing the icon for her capsule collection, the Olympia's Wonderland make-up palette, $120, is truly a one-of-a-kind collector's item that's designed as her signature embroidered minaudière clutch-books. The eyeshadows, lip powders and blush draws heavily from the fifties' boldly romantic hues to emulate a nostalgic Hollywood starlet look with an updated feel. Luminous and luxurious, the Cushion Highlighter, $78, and iridescent Artliners, $71, also makes the cut for the bucket list.