Charlize Theron has never played by the well-versed rule book expected of Hollywood leading ladies. And her highly anticipated portrayal of a mum struggling with parenthood in new flick, Tully is no different.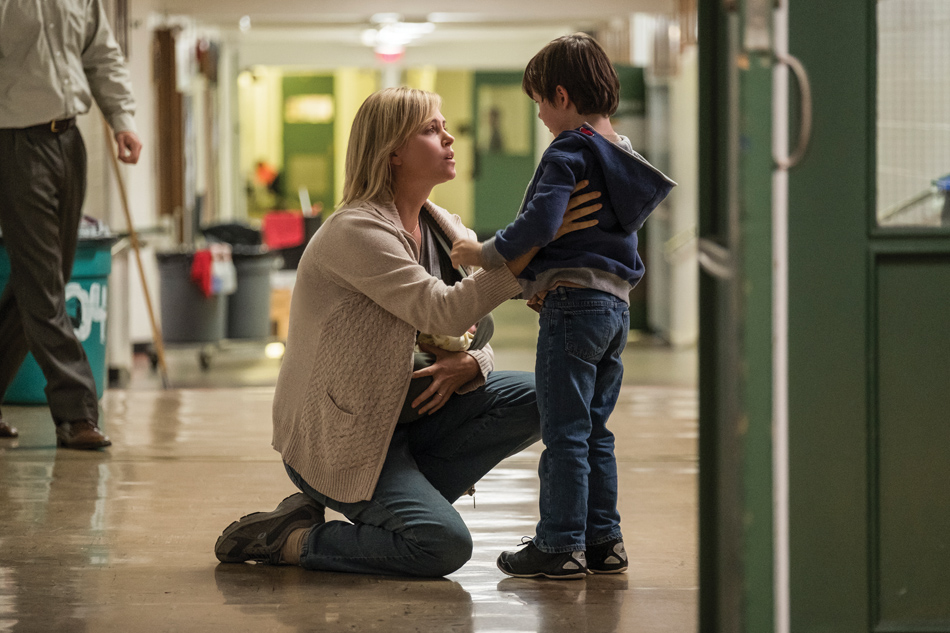 For those wondering what is more tolling, the life of a protagonist fighting in post-apocalyptic times or a mum welcoming her third child at 40, then the answer lies in Hollywood actress Charlize Theron. Or should we say, in her latest performance.
Beating mutants in Mad Max: Fury Road was simply child's play in comparison to navigating life as burnt-out suburban mum in the hotly-anticipated Tully, penned by famed writer Diablo Cody and directed by Jason Reitman.
It's not the first time Charlize has worked with the dynamic duo, known for their quirky parenting flicks like Juno and Young Adult. In the latter, she played an alcoholic ghost writer trying to get her high school sweetheart back just as he becomes a dad.
And in Tully, Charlize is back in what many will call another ugly role. Not in the simple sense of aesthetics but because of the film's depiction of the relentless realities of parenthood. There's no Hallmark glow here, that's for sure.
"It's a very honest look at parenthood," Charlize recently told ET. "I think we're breaking through a lot of barriers right now, and it's great. However, we're at the surface that we're talking about [things] that weren't necessarily happening ten years ago."
Marlo, played by Theron, is a New York suburban mum battling the all-consuming weight, both figuratively and literally, of a life ruled by children, including a colicky newborn. Tired is an understatement. Emotionally hallow is perhaps more apt.
"Your twenties are great and then your thirties come around the corner like a garbage truck at 5am," explains Marlo to Tully, the night nurse hired by her nouveau riche brother Craig, who fears his sister is speeding towards a breakdown.
The millennial Mary Poppins, played by Mackenzie Davis, exudes an endless energetic youthfulness, which only magnifies Marlo's hollow-eyed exhaustion. Their journey is punctuated with punchy one-liners and an honesty, which at times feels confronting and uncomfortable.
In a feeling echoed by modern women the world over, Marlo drones in the monosyllabic tone well-versed by the sleep deprived, "I hold a baby all day and then night time rolls around and I'm supposed to just switch gears, like hello I'm all sexy now."
It's this that Charlize tackled head on in the interview. "I think there is an element to being a parent that is somewhat assumed, and if it doesn't go by that assumption, then you're just automatically a terrible parent," she continued.
"I think the biology of what happens to a woman's body after she has a baby – it's different for each and every single woman – but I don't think we acknowledge enough of just how different it is and that's OK. It doesn't mean anything other than you're going through a stage, and you will get on the other side of it, and then things change."
It's another transformation role for Charlize. She had to pack on the pounds to realistically play a 40-year-old who had just had a baby. And while it's a process she has done before, the 42-year-old found losing the weight after filming tricky this time.
"The sugar put me in a massive depression. I was sick. I couldn't lose the weight. I called my doctor and I said, 'I think I'm dying!' And he's like, 'No, you're 41. Calm down,' she explained to Variety after filming.
Queen of the transformation
Charlize has an almost magnetic pull to grisly roles that transform her stunning model-like looks into, well, simply fugly. And that's all fuelled, perhaps strangely, by an orange dress. A form-fitting orange Vera Wang dress no less, that she wore to the Vanity Fair Oscar Party back in 2000.
Dresses can make an actresse's career. Flashback to the premiere of Four Weddings and a Funeral in 1994 and British actress, Elizabeth Hurley was catapulted into stardom after wearing that incredible safety-pin Versace gown. For the next five years, she had back-to-back films.
But Charlize didn't want to be typecast as the token hottie like Hurley, even if it meant a regular income and a steady stream of roles. The determined actress wanted meaty parts with serious clout and the Academy Award nominations that come with them.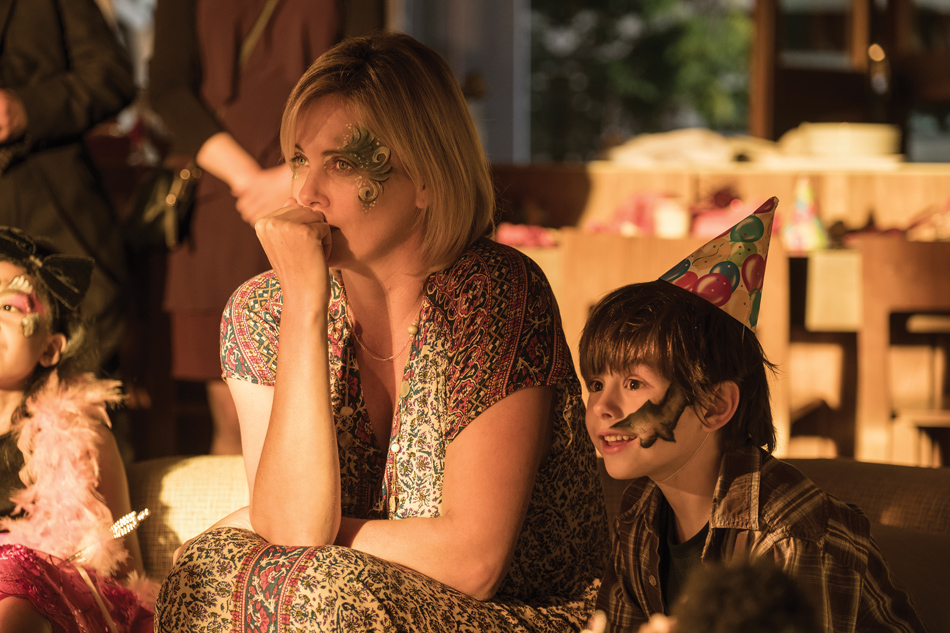 And the fact that directors wouldn't take her seriously after seeing her in that orange gown further fuelled her desire to show them what she was truly made of.
Charlize told the OC Register, "I can't tell you how many times I've auditioned for a role, only to have my agent come back and say, 'Listen, Charlize, they saw you in the orange dress and they don't think you can do it.'"
Finally, in 2002, female director Patty Jenkins cast her to play serial killer and former prostitute Aileen Wuornos in Monster. They were both taking a risk. Could the beautiful Charlize truly transform? And could a female director really break into the male-dominated upper ranks and produce a blockbuster?
But Charlize did transform. Not just from an athletic women who piled on the pounds, on top of masking her face with makeup and prosthetic teeth, but into an indomitable on-screen force. And Patty, in turn, broke into the mainstream with a NZD $82million-making blockbuster hit.
"If you look at my career, I have done more work in realism than the glamour stuff," explains Charlize in May's issue of Elle. "It's what I wanted to build my career on and why I fought so hard to not just play the ingenue or the girlfriend.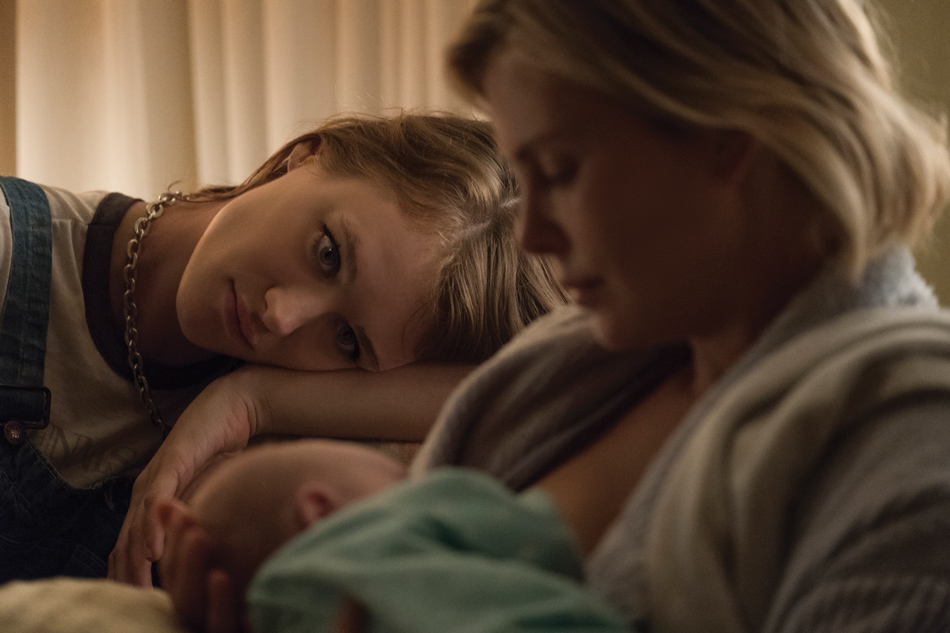 "It's strange to me that people still go, "Oh, this is such a nice surprise!" I'm like, No, it's not a surprise anymore! After 25 years, I've been consistently trying to explore real people."
And with this exploration in Monster, it won her an Oscar, her first win from her first nomination. And in turn, her asking price rose to a cool $10 million per picture.
But it was the influx of strong female roles, like an elite spy in Atomic Blonde and the incredible Imperator Furiosa in Mad Max: Fury Road, that was truly satisfying to her.
Humble beginnings
Charlize Theron's childhood couldn't be further from the life she now courts in Hollywood, in both glamour and in distance. Born on 7 August 1975 in Benoni, a backwater town around 40 kilometres from Johannesburg in South Africa, she was the only child to Gerda Aletta and Charles Theron.
She grew up kicking dirt on the family farm. Her best friend was a goat called Bok, which is Afrikaans for goat. "It was very creative," laughed Charlize in an interview with Seth Meyers on Late Night last year. "But this isn't a joke. I had no siblings."
Her mechanic dad taught her how to fix cars and she could drive from an early age. "I don't remember when I learned how to drive," she told the South African Sunday Times. "I just woke up one day and I could."
According to Charlize, when she was filming The Italian Job, Mark Wahlberg would do a 360 and start puking, and she would tease him with, "What's up, girl?".
Undoubtedly, her upbringing was fertile growing ground for producing a tomboy. A tomboy who even to this day, continues to throw out the well-versed rule book on how leading ladies should act in Hollywood. She swears like a trooper, smokes like a chimney and prefers a rare steak and a cold beer to any fad diet.
And she says it's this upbringing that gave her the thick skin needed to break into the movie business. On a recent tour of South Africa for her Cape Town-based charity, Charlize Theron Africa Outreach Project (CTAOP), which is an investment programme for youths, she gave a rousing speech about her dedication to her home country.
"My love for the people of this country is immense," she said at the intimate press event. "Our resilience is an advantage we should use. I'm proud of that. As soon as I moved to America, I realised the advantage I had. I have a thick skin and I can bounce back because I'm South African."
The journey to Hollywood
At the tender age of 16, Charlize got her ticket out of Benoni. Her mum entered her into a regional modelling competition, which she not only won but where the striking beauty was spotted by an Italian model scout. A few weeks later, she was flying solo to chic Milan, unprepared for the fiercely competitive modelling circuit.
Once there, the fresh-faced and naive teen had to brush up on her English as she had spent her childhood speaking mainly Afrikaans. And she was soon constantly pressurised to lose weight, in the promise that a skinnier frame would transform her into a successful supermodel.
After all, it was 1991, the hey-day of the runway world, with the likes of Linda Evangelista, Christy Turlington and Cindy Crawford all making multi-millions. But it wasn't alluring enough to Charlize, who in reality, has never had a problem with a transformation.
Her passion initially was dance. When she turned 19, she headed to New York and was enrolled at The Joffrey Academy, an institution that's turned out incredible ballet talent over the years, like esteemed dancer, Rachel Rutherford.
"I was taking class at the Joffrey Ballet, and my knees gave out," explained Charlize to the New York Times. "I realised I couldn't dance anymore, and I went into a major depression. My mum came over from South Africa and said, 'Either you figure out what to do next or you come home, because you can sulk in South Africa.'
"She reminded me that I loved movies. She said, 'They make them in Hollywood,' and she bought me a one-way plane ticket. When I arrived in California, I got in the cab and said, 'Take me to  Hollywood'."
That was in 1995, but Hollywood didn't answer immediately. Instead, she stayed at a fleabag motel and had to accept hand-outs from her mum, Gerda, who was still living in South Africa. It was one of these cheques from Mum that became her ticket into the movie world.
An agent spotted a beautiful blonde throwing a "tantrum" as a cashier refused to cash the cheque. A few months later, she was towering over Los Angeles on billboards for her first film role in American crime flick, 2 Days in the Valley.
It's a discovery often compared to that of another platinum star, Lana Turner, who was discovered at Schwab's Soda Fountain in Los Angeles in 1937 while also throwing a tantrum. Her career spanned for an impressive 50 years and she featured in classics like The Postman Always Rings Twice and Imitation of Life.
Even Charlize has admitted it was "my Lana Turner soda fountain moment." But there was a distinct difference between the two women. Turner was known for being exploited by men in both her private and professional life. And that's something that Charlize ensured wasn't going to happen as soon as she arrived in Hollywood.
In 2005, the actress told Marie Claire that at 18, she turned up to an audition at a director's house late at night, where she found him "in his Hugh Hefner pyjamas". She recalled: "I go inside and he's offering me a drink, and I'm thinking, 'My god, this acting stuff is very relaxed.' But it soon becomes very clear what the situation was. I was like, 'Not going to happen! Got the wrong girl, buddy!'"
This was in a time before the #MeToo movement, a time when actresses simply didn't talk about the horrors of the casting couch. But Charlize has always been brave enough to play by the beat of her own drum.
Still looking for love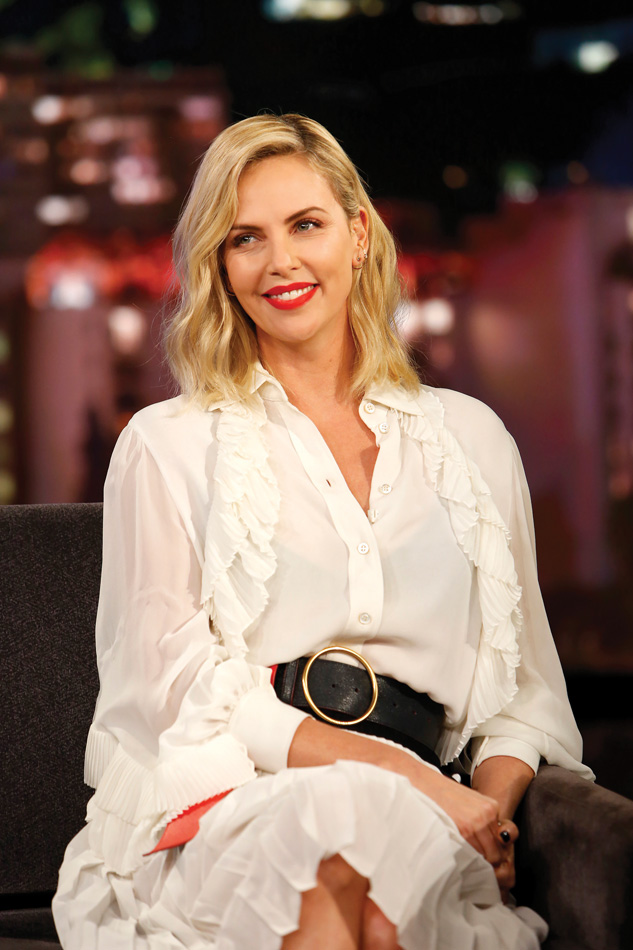 Even from the start, the actress has played Hollywood like a veteran. And that's expected of say a seasoned pro like Angelina Jolie, who was brought up on the red carpet as the daughter of acting legend, Jon Voight, but not so usual for a farm girl whose only friend was a goat called "Bok".
And it's this strength that has seen Charlize navigate her personal life in a rather untraditional way. In March 2012, she adopted her first child, Jackson, from her home country. In July 2017, she added another to her brood, a little girl called August.
At the time, she was dating Hollywood heavyweight Sean Penn, an actor known as much for his incredible on-screen prowess as his off-screen temper. The relationship suddenly ended after 18 months. It was reported that Charlize had ghosted him, disappearing and refusing to accept his calls. It's something she flatly denies.
On Penn, she told WSJ magazine, "We were very, very new in a relationship. The stories saying that Sean was going to adopt Jackson and all of that were not true.
"It's not something that happens in 18 months. You can't do that to a child. So there was an understanding that I was a single mum with a very young boy who I had to put in a situation where he understood that Mummy dates but that he does not have a father, you know what I mean?
"You have to be very careful and very honest about that stuff. And Sean was great with all of that."
Her love life has been punctuated by short romances. There was American actor Craig Bierko for two years from 1995, then American musician Stephan Jenkins for three years from 1998. The longest was with Irish actor Stuart Townsend, who Charlize dedicated her 2003 Oscar win to. He lasted a mighty nine years, from 2001 to 2010.
But the leading lady is open about her distaste for marriage, branding it "a strange institution", but recently admitted she is still looking for love, even if dating isn't the easiest as a single mum of two.
"I'm looking," she told shock jock Howard Stern. "I wish I could meet people outside of my industry. That's my problem. I watch documentaries about adventures and I'm like, 'I want to be with somebody like that who can climb a f***ing mountain.' "
The tough ride of parenting solo
When it comes to parenthood, Charlize has been open about the great highs and the real lows. And perhaps, in part, that's why she was drawn to the role of Marlo, a mum drowning on land, in Tully.
The screen queen currently co-parents at her multi-million dollar Los Angeles home with her mum, Gerda, admitting that without her support, she would feel "very alone" in her journey as a parent.
"When I got to my thirties, I was so ready," she explained to Elle. "But there's a moment where you're like, Oh God, I hope once I have my kids, I'm still going to want to be a parent this much.
"I have bad days. I make mistakes. Going through the tantrum stages when they're such little assholes. And they choose the worst moments. It's a lot for one person. But after six years of having my two nuggets, there's not a day when I wish I hadn't done this."
Tully hits cinemas in New Zealand 10th May 2018.