The Top 5 Spring Pieces You Need From Moochi's Latest Palette
After the year we've all had, last Spring seems like a lifetime ago. However, the recent spell of warm weather and floral blossoms have bought with it a sense of renewal and optimism. Local designer brand, Moochi, have taken inspiration from this forward-thinking outlook with their latest palette, In Bloom, showing us a bright and exciting future. 
Pretty pastels make appearances in a tie dye print with modern silhouettes, while contrasting paired back pieces come in neutral tones and natural fibres. This collection shows new promise for brighter days ahead.
To celebrate the upcoming warmer months, M2woman has collated a list of our must-haves from this collection, giving you a fashionable reason to look forward to this Spring.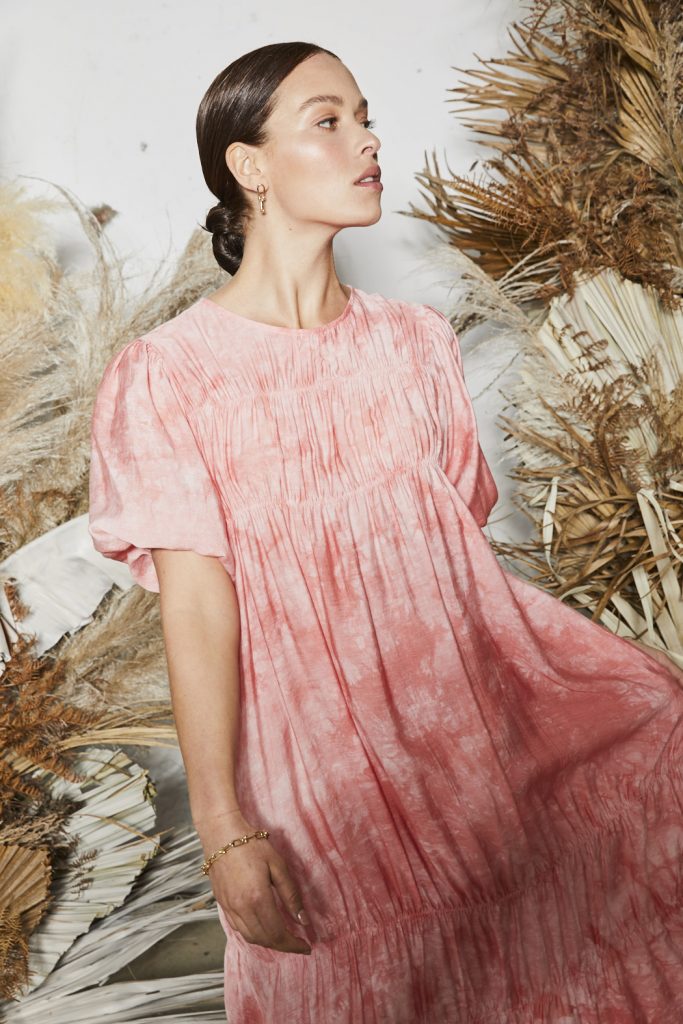 A key piece from this palette and a statement piece in your wardrobe, the Region Dress gives the tie dye trend a sophisticated spin, while still holding on to the free-flowing fun of Spring. Featuring tiered ruching in a midi length, this loose and fluid style will add some laid back fun to your weekend look.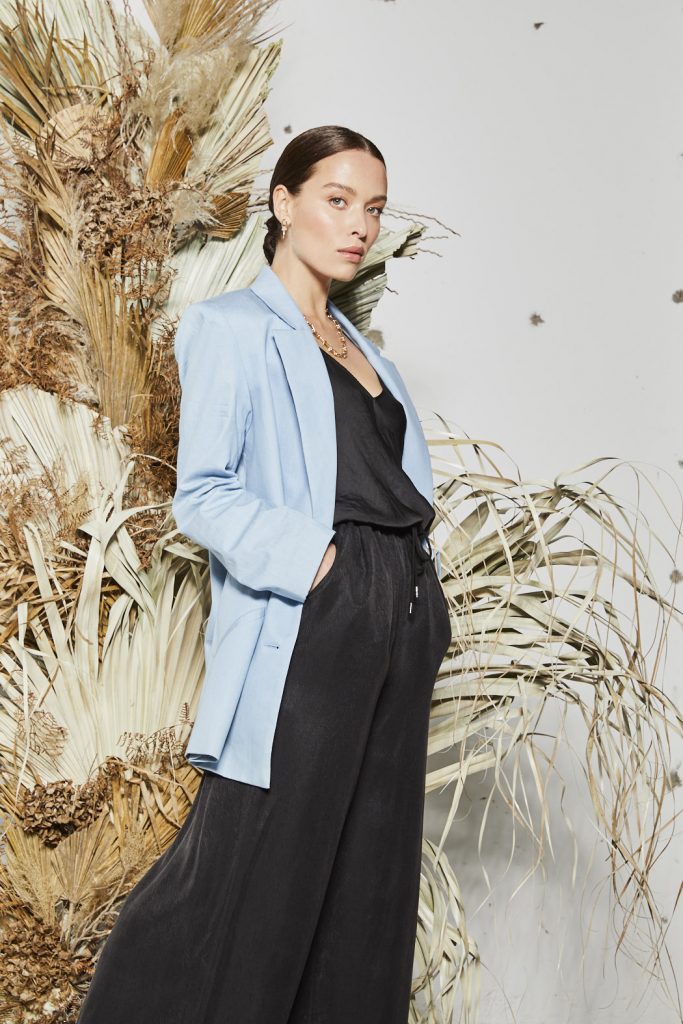 When you're wanting a refined look while not compromising on individuality, this baby blue Assemble Blazer may be just what you're looking for. Coming in a chambray denim, this boxy style denim can transition easily from the office to the street, while staying effortlessly cool throughout the day.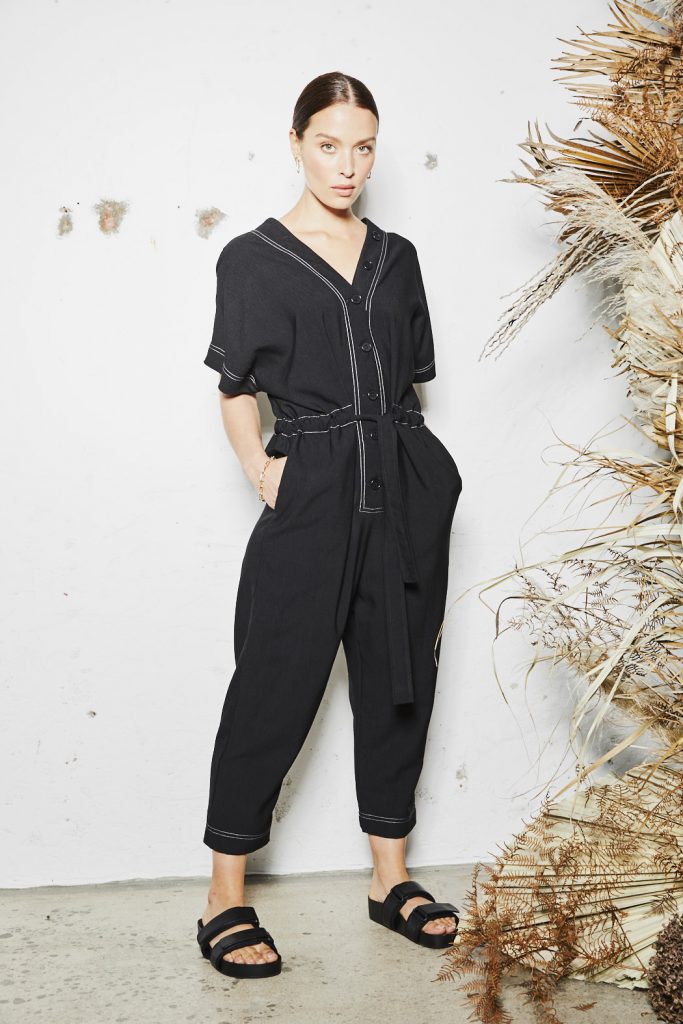 With contrast stitching and an easy oversized shape, the Twin Jumpsuit is functional while remaining stylish and chic. Still holding structure and shape with a tie waist and button down front, the jumpsuit will turn heads with its understated confidence when you're out running errands or getting stuff done.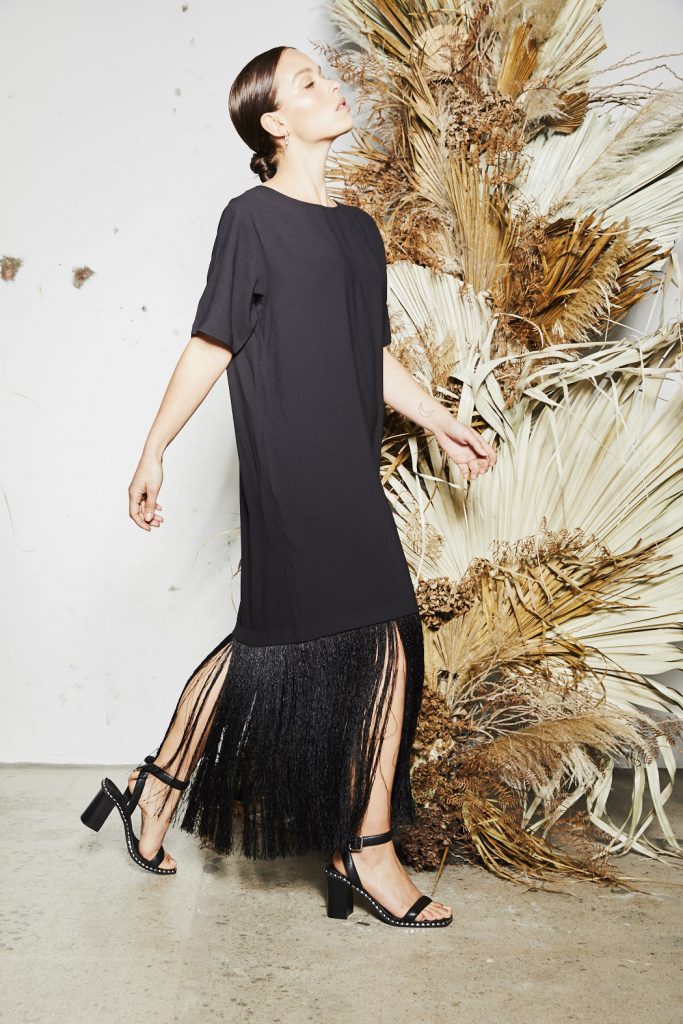 With the silly season not too far away, we can expect our diaries to fill up with Christmas parties, weddings and all manners of soirees. Prepare yourself to look luxe at all of the above with the Boundary Dress. A black, loose-fitting style, the Boundary Dress gives off an elegant yet laid back air, while adding fun movement to the bottom of the dress with a tasselled finish.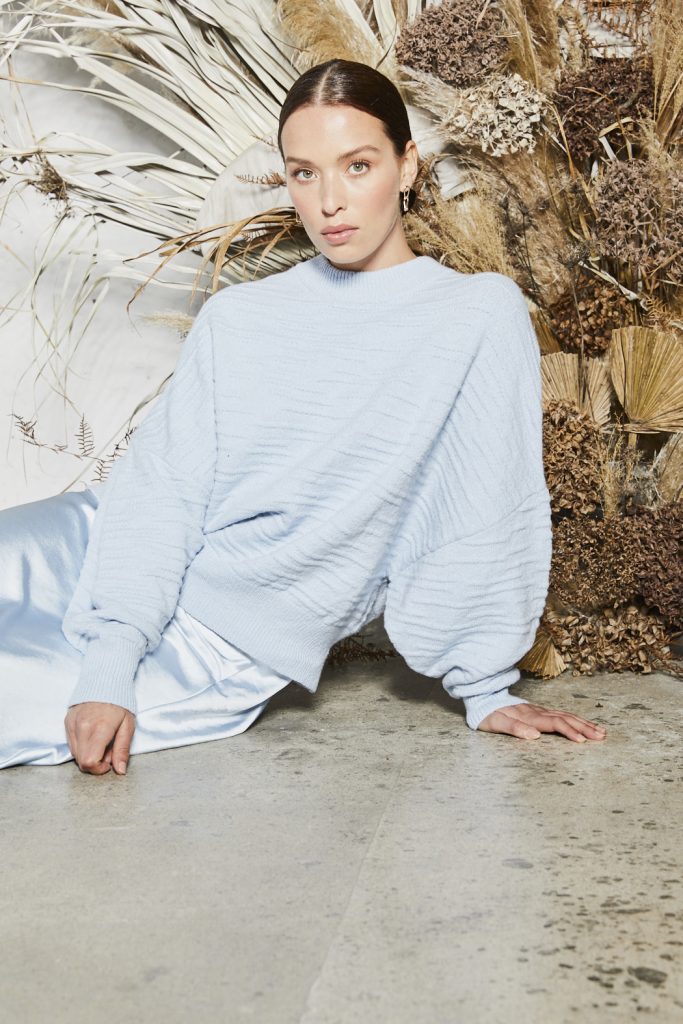 The perfect transeasonal piece, the Aim Sweater slouchy fit and cotton blend fabric will keep you cosy and comfortable in the mild Spring air. The pale blue keeps it simple, while its texture draws interest and is the ideal piece to take with you throughout the day, from a mid-morning brunch to a late afternoon cocktail with friends.
Visit Moochi's website to explore to full collection.
You'll also like: