According to Amazon, adult colouring books comprise nine of the top 10 "most wished for" overall books for christmas this year. If you were looking for a great coffee table book to gift to someone then we can definitely recommend The Great New Zealand Colouring Book.
The book is large, with hardy thick stock, and just looks good hanging out on a coffee table. When we got one in the office I immediately pounced on it, pushing away the Mens Editors Andre "I was thinking about it for my 1 year old daughter" he said, sadly handing it over. Yeah I felt guilty.
The inside of the book features large, almost childlike drawings of Kiwiana by different artists on the right hand side, with explanations about the drawing on the left. So if you aren't into the colouring thing then you still have a decent little read on your hands.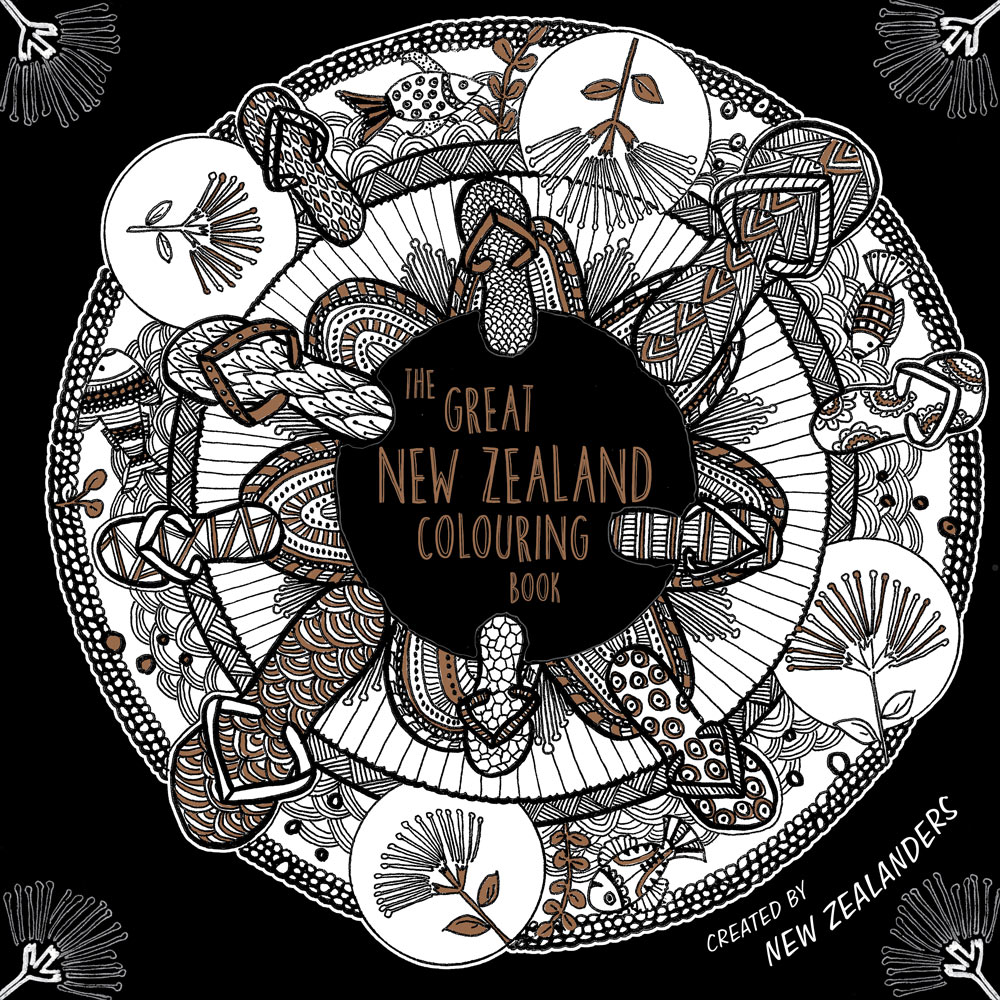 Adult colouring has been a fad recently but it isn't new at all, dating back to the early 1900s when psychologist Carl G. Jung used it as a relaxation technique for patients. Like many relaxation techniques, they have their origins going back to India.
Books go on sale this week at the Warehouse Stationary with RRP at $24.99.