The vintage limited edition of the cult item Sothys Desquacrem is back with its original aluminium packaging from 1950. It's a granule-free deep pore cleansing treatment designed to release the skin from all the yucky stuff like sweat, excess sebum and basically all deep impurities. It also facilitates the removal of blackheads. Formulated with Lipoaminoacids and Gypsophila extract, it will prevent your pores from getting bigger.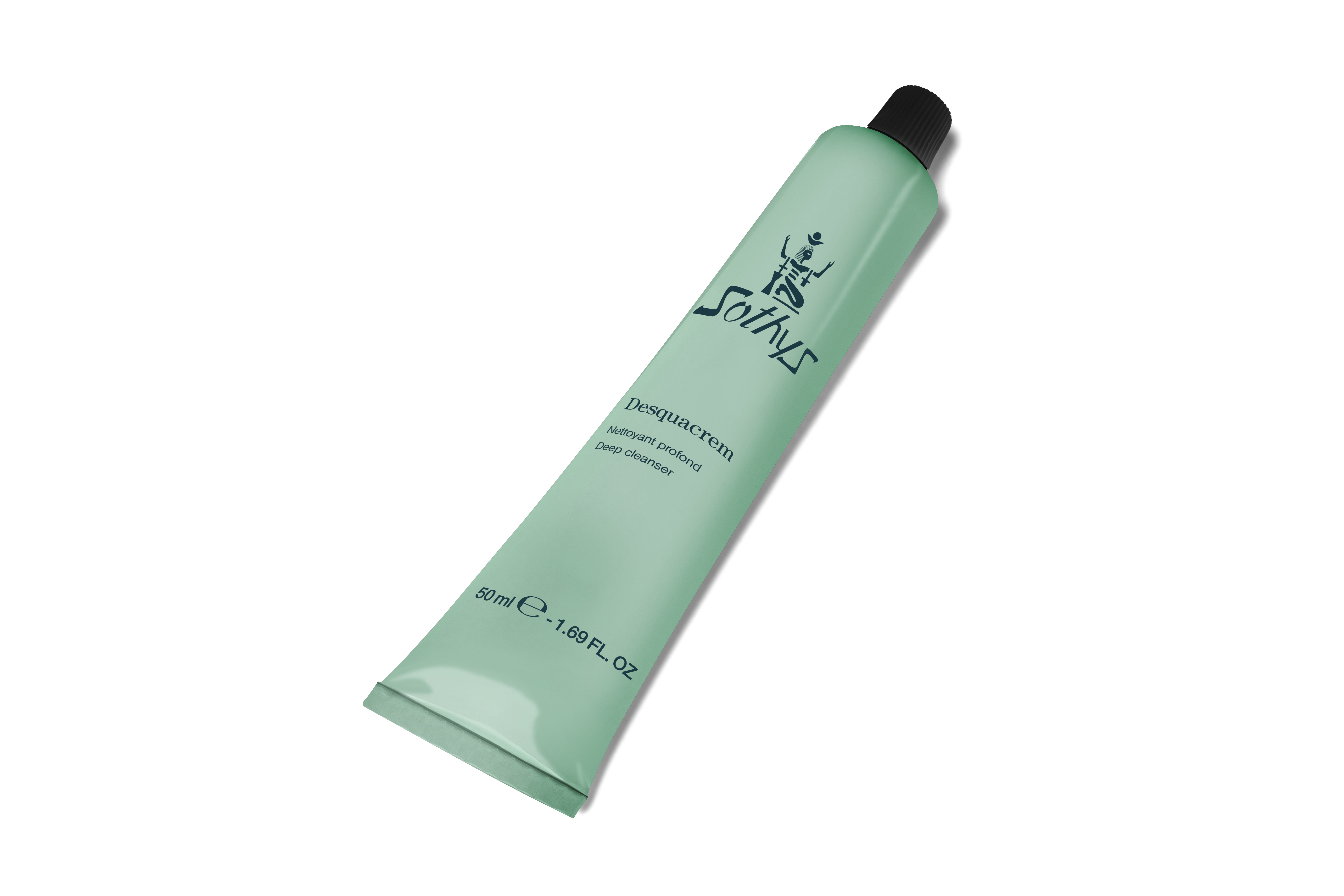 The emulsion was reformulated in 1987 and again in 2013. It's an essential preparing treatment that gives you a seriously glowing complexion after one use. In love with the results, I used it two days in a row, and my skin was a little "too" glowing so I'd advise you to use it twice a week if you have oily skin. If you have dry/sensitive/dehydrated skin, use twice a month.
Application: Apply a thin layer to damp skin, avoiding eye contour area. Leave on the skin for one minute (except on sensitive skin, leave for less than one minute). Emulsify with circular movement to create a light foam. Rinse. Repeat these two actions (emulsify then rinse) several times until the product is fully removed.