This gorgeous newly wed couple Jessica and Kevin were having a balmy wedding in Chicago which was all going well until the first kiss.
Photographer Sean Cook caught the moment the bridesmaid suddenly fainted. The other bridesmaid in the shot is baffled as to what to do and a man rushes up to help her in the following shots.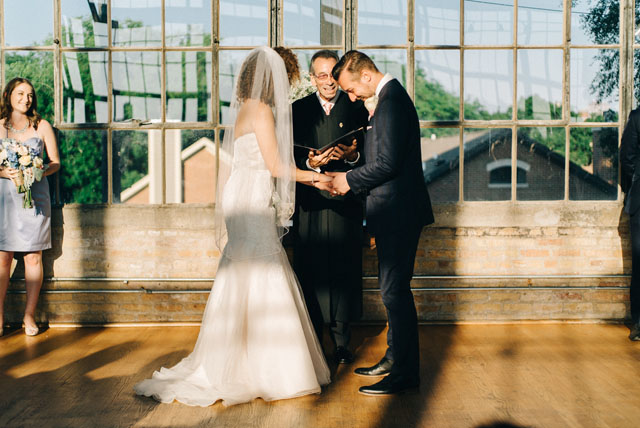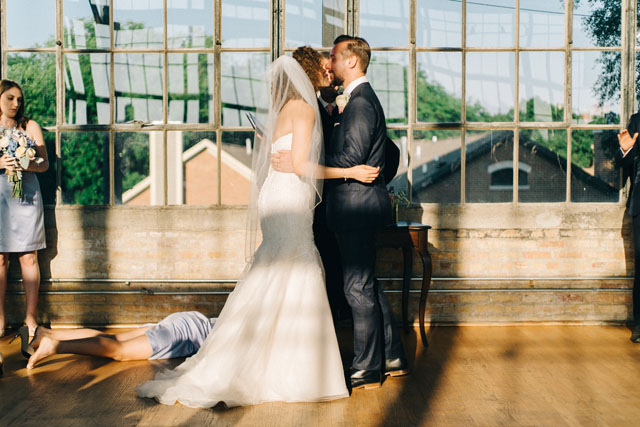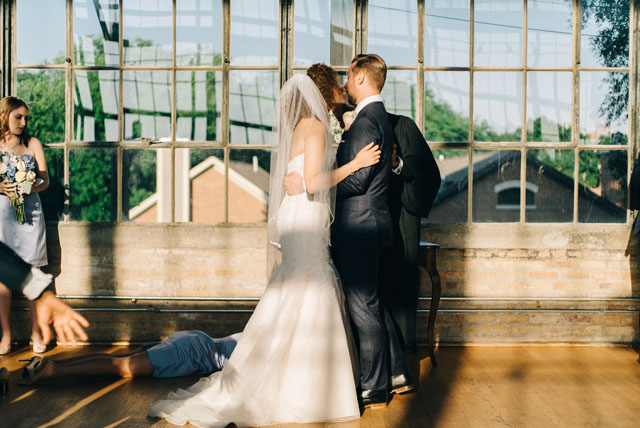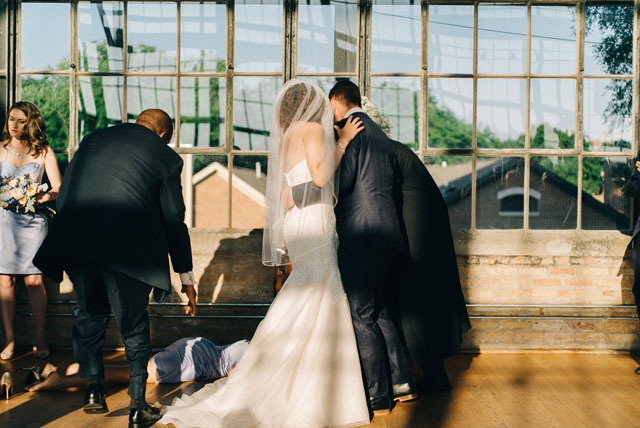 Sean informs us that she was fine afterwards "After some food and water, she was the life of the party the rest of the night. She truly was fitting of her name!"
"The warning is, make sure that everyone eats and drinks plenty before the ceremony! Especially during a hot Chicago day."
If you'd like Cook to capture moments like this for you (fainting bridesmaid and global attention not guaranteed) check out his website & Instagram.