LUSH is a great brand with a good ethical stance that creates products free of animal testing. Whenever you walk by LUSH, you'll be hit in the face with the overpowering scent of their products.
Abi Shenton, after using LUSH's 'Razzle Dazzle' was turned into a human glow stick of a fluorescent pink colour. Her tweet to LUSH went viral – obviously – because it's hilarious.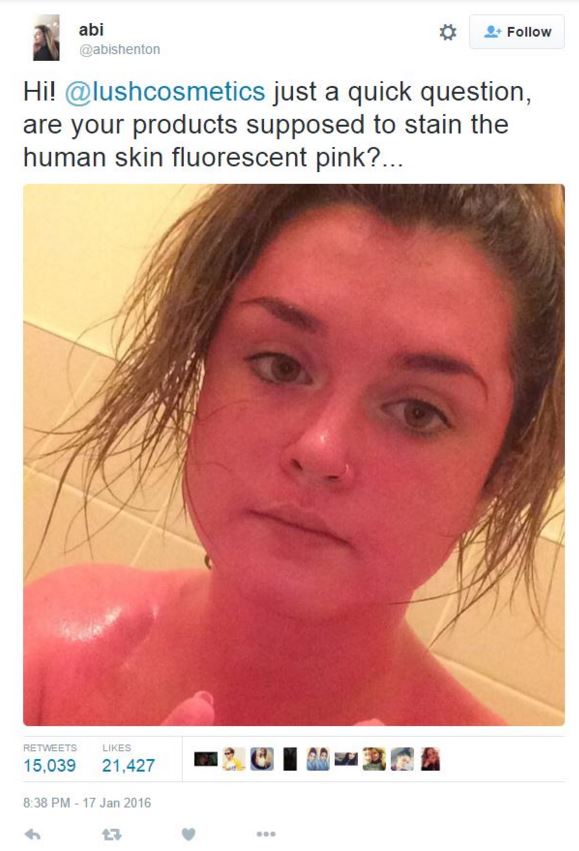 Abi posted on a comment on Pretty52 saying that she has now returned to her normal state.
"The product used was called 'Razzle Dazzle' and it is not a bath bomb! The correct procedure is that you are supposed to dilute it into water but I thought it was a soap and rubbed it all over my body and face (explains why my hair is dry) 3 days + several baths later I am no longer pink! I misused this product! I love LUSH and will still continue to shop there. It's just a shame that I wasn't told how to correctly use the product when purchasing! A very helpful friend of mine works at Lush and helped me remove all the pink stain with lemon juice, olive oil + a gritty face wash!"