Auntsfield has the proud heritage of being the very first vineyard to be established in the Marlborough region. What is most astounding is that this vineyard wasn't established back in the 80's and 90's when Marlborough was just being 'discovered' by the international wine community but in fact it was more than 100 years earlier – right back in 1873.
Whether this was through great foresight, or purely by chance is unknown but needless to say this area renowned for being one of the driest and sunniest areas in New Zealand, is among some of the most sort after wine-growing country in New Zealand.
This is a small winery, family owned and worked by two generations of the Cowley Family. (According to their website: "the youngest can decide between being a winemaker like his father or a fireman because he likes the trucks.")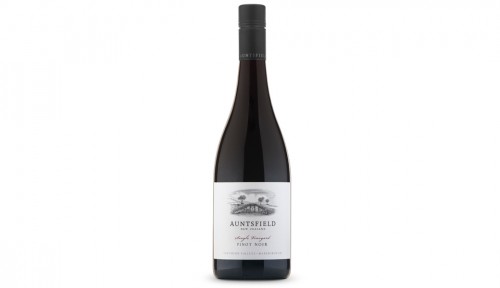 We recently tried the AuntsfieldSingle Vineyard range PINOT NOIR 2013. It is exciting to discover a wine like this – quite distinct with its lifted aromatics and so nice that it has come from a small winery with such a big past. This wine is a true gem, hand harvested, hand sorted from a single vineyard. You can tell that these winemakers have taken the utmost care in creating this wine.
Deep ruby red in colour with dark cherry, blackberry and Doris plumaromas are complimented by more savoury aromas of dark chocolate, forest floor, cigar box and floral notes.The palate of this wine shows a rich silky texture which is full and concentrated.
Interwoven flavours of spice, dark fruit and savoury characters are revealed by a succulent and fine tannin structure. The structure of this wine is tight, yet rich and full with seamless length.
The wine was recently voted NZ's No.2 Pinot Noir in the Cuisine Mag wine awards.
Remember to drink responsibly.