When she was first found this Raccoon called Pumpkin was a month old with a broken leg and very weak. Rosie Kemp found it in her backyard, and after she waited to see if the mother would arrive for her Kemp took the little cub inside and took care of it. Keeping it warm and feeding it every few hours.
"Raising her was (and still is) a full-time job," Young told The Dodo. "They are so unbelievably intelligent, very aware, and I would say they are even able to express emotions."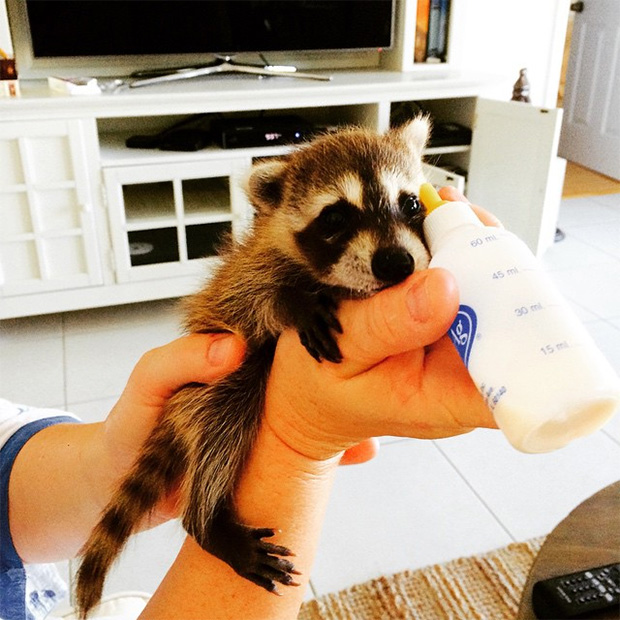 Since then Pumpkin has become a part of the family and hangs out with the dogs and Kemps husband and daughter. They've kept an instagram journal of Pumpkins life spent with them and she seems to be doing great!