On Jan 13th, Bloom celebrated his 39th birthday. The photographic evidence of the two being close is driving fans crazy with the possibility of them being a power couple.
This photograph below is a regram of a post from Selena's manager, Aleen Keshishian's now-private Instagram account.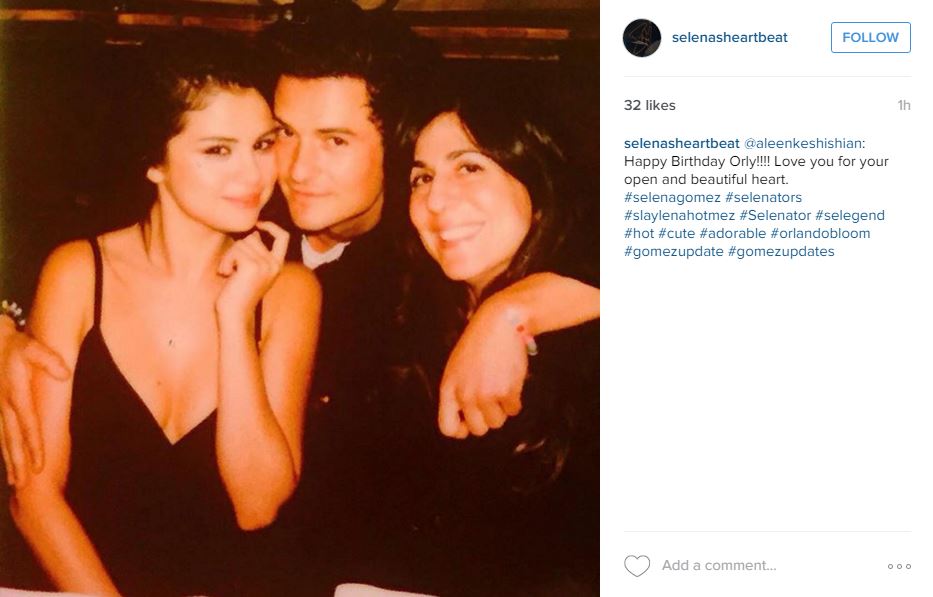 And here is Selena strategically composed Instagram post with the caption "Happy bday Orly – celebrate kindness and who you are". Only time will tell if the two are official, or surely the invasive paps will snap a few more shots of evidence for the Internet to go mad again.