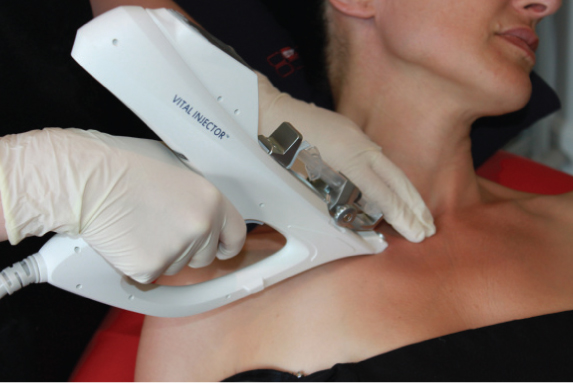 The new treatment for face, neck and hands
ReVITALizer treatment is a new approach to improving the skin's quality by boosting hydration levels deep inside the skin and increasing smoothness, elasticity and firmness. The ReVITALizer treatment delivers lasting improvements to the overall quality of your skin. What you and everyone else will notice is a fresh and invigorated look to your skin.
The ReVITALizer treatment involves micro injections of hydrating Restylane Vital, a soft gel like substance that continues to work for several months offering gradual changes in skin quality, elasticity and radiance. The result is a noticeably invigorated look to your skin. ReVITALizer treatments can be used for men and women of all skin types and is suited for the face, neck, decollete and back of the hands.