After the stress of the wedding, indulge in a honeymoon that is uniquely, unforgettably yours.
Every couple is different and while a lazy week of sun on a deserted beach might sound blissful to some, others prefer action and adventure. Find the perfect location for you with our incredible top ten honeymoon destinations. Whether it's skiing in Banff, soaking up culture in Europe, or Insta-perfect sunsets with a cocktail in hand on a white sandy beach, there's something for every budget and every style, close to home or far away.
A Culture & History-Packed Holiday in Florence, Italy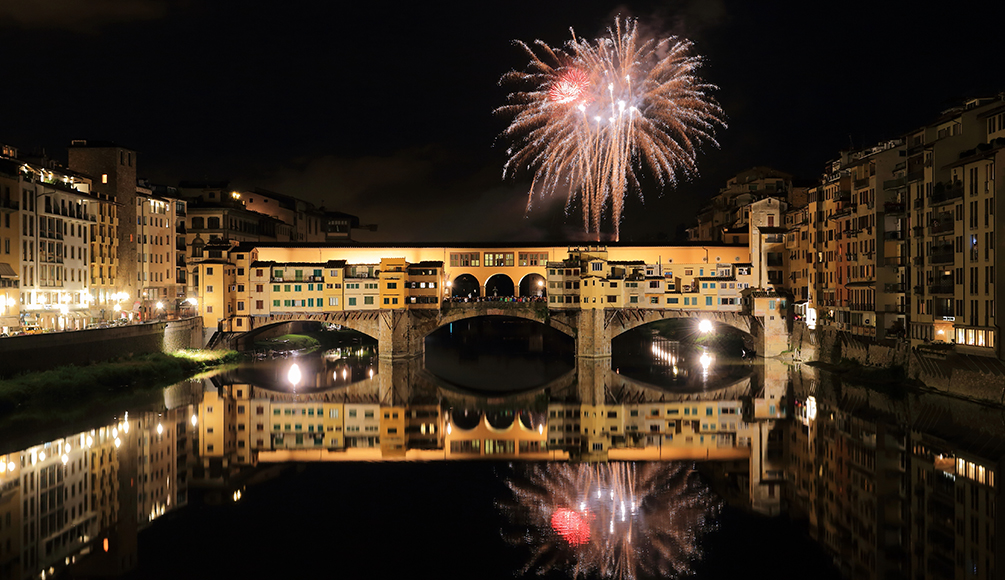 The beautiful city of Ponte Vecchio at night. Credit: Martin Falbisoner
Florence has a wealth of history and art, and more than its fair share of incredible food. Stroll hand-in-hand over the historic Ponte Vecchio. Admire the incredible architecture of the Duomo, and visit the Uffizi Gallery for the finest works of art in the world. Finally, dine at tiny trattorias and feast on pizza and pasta with the locals.
Sun, Sand and Crystal Clear Waters of Andaman Islands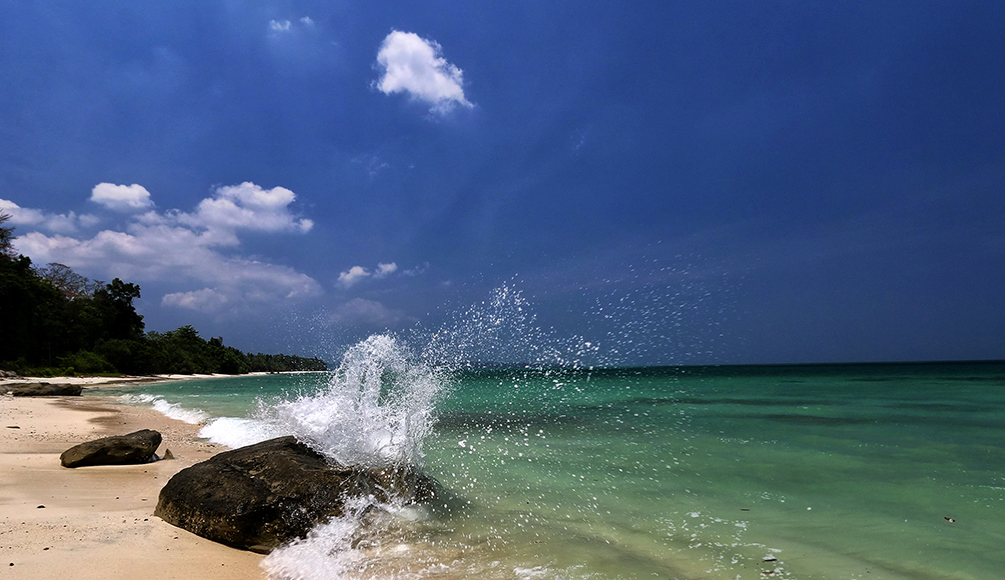 The incredible sandy beaches of Havelock Island. Credit: Vikramjit Kakati
This group of budget-friendly Indian Islands are not what you expect. Havelock Island has glorious beaches, while the sea life in the area will excite any scuba diver or snorkeler. Visit Parrot Island for the incredible display of parrots each sunrise and sunset, and Baratang Island for limestone caves and mud volcanoes.
Explore the Adventure Capital of NZ, Queenstown
The beautiful Slopes of Queenstown. Credit: Ketan Kumawat
If time and budget don't allow for an overseas adventure, Queenstown is the perfect place for a local honeymoon. It's driving distance for day trips to Wanaka, Tekapo, Glenorchy, and Arrowtown. It's stunning in summer and the perfect spot for skiing in winter. Enjoy bungy jumping, white water rafting, or maybe a few slightly more sedate vineyard tours.
Living Large at the iconic Bellagio in Las Vegas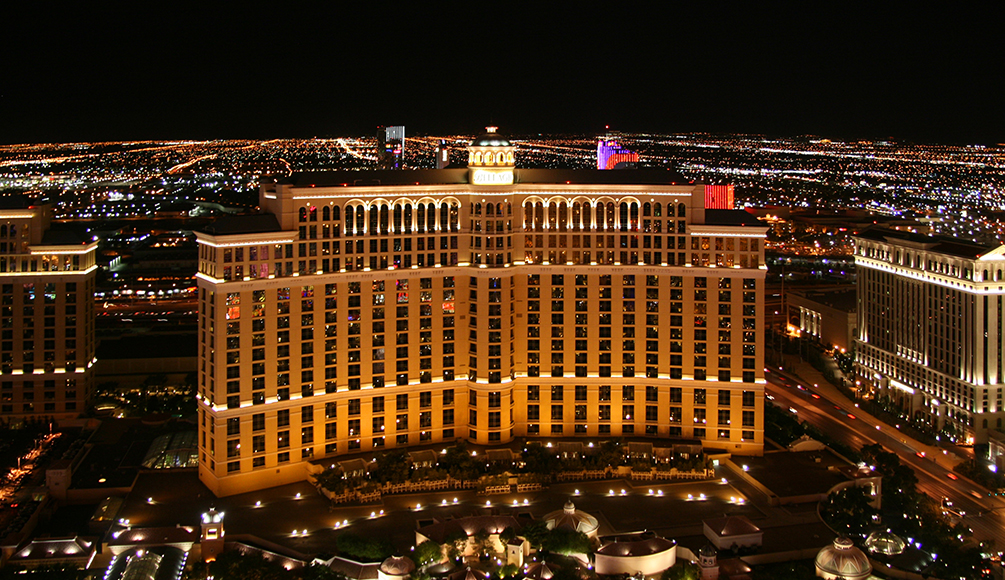 The Bellagio hotel at night. Credit: Clément Bardot
Even if you're not eloping to Vegas and getting Elvis to seal the deal, Las Vegas is an exciting, action-packed honeymoon destination. The Bellagio is the quintessential Vegas hotel, with a pool, spa, sauna and amazing food buffets. The Nevada desert is close by and you can road trip to the awe-inspiring Grand Canyon for the day.
Delight at Disneyland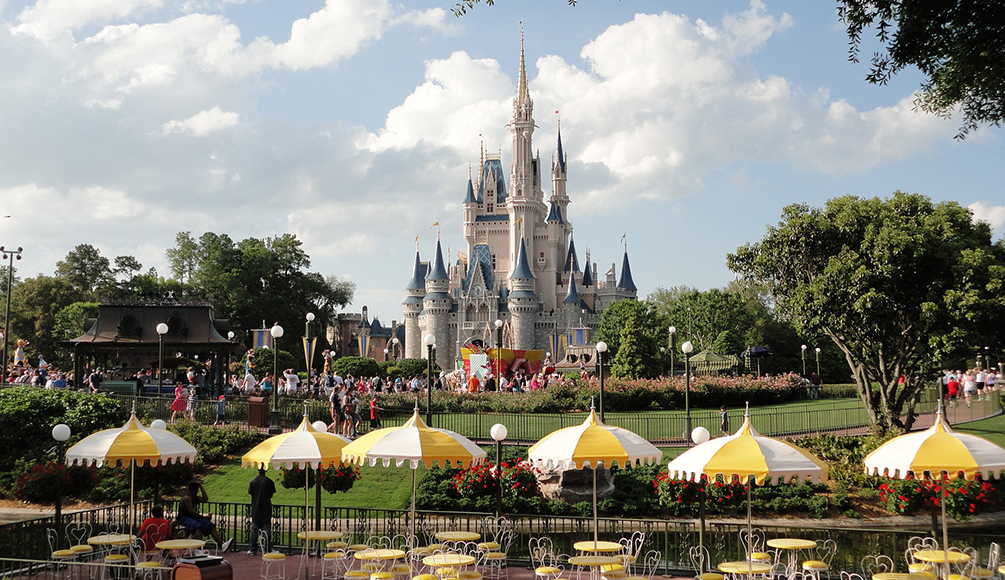 The magical Disneyland castle. Credit: Rgrivas10
If you love theme parks and the magic of Disney, then the fairytale of a honeymoon at Disneyland is for you. There are a range of honeymoon packages available, to fulfil the wishes and dreams of the Princess Bride and her Prince Charming. For romantic meals served in spellbinding locations, this is the stuff love stories are made of.
A Marriage Made in Skiing Heaven in Banff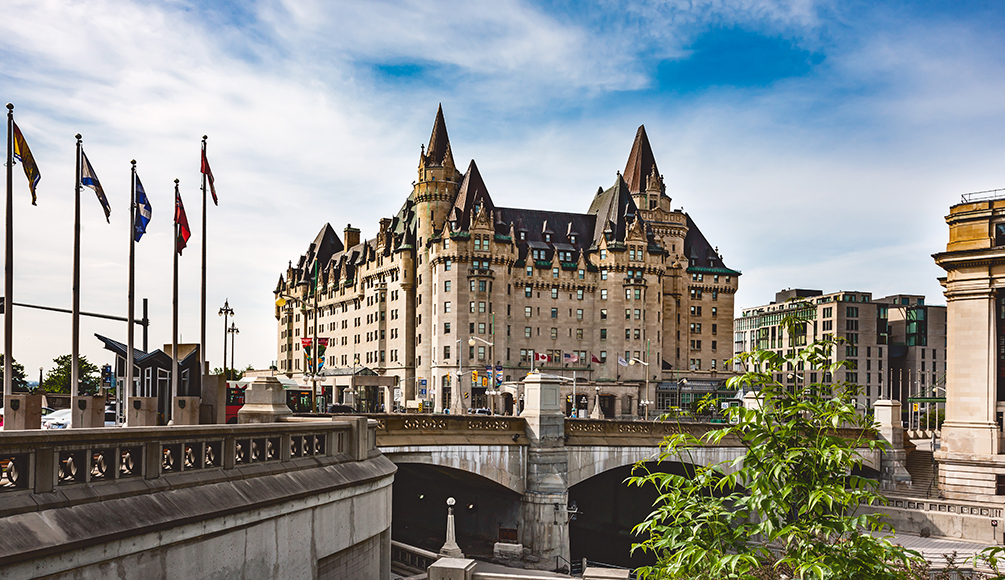 Fairmont Chateau. Credit: Michel Rathwell
If you'd rather be skiing than sun tanning, then the Fairmont Chateau in Banff, Canada, is more your style. The resort is sprawled alongside the stunning glacier-fed Lake Louise, surrounded by hillsides of green pine. Activities include skiing, snowshoeing, dog-sledding, and of course a romantic sleigh ride followed by wine beside a roaring fire.
Stay in paradise at Bora Bora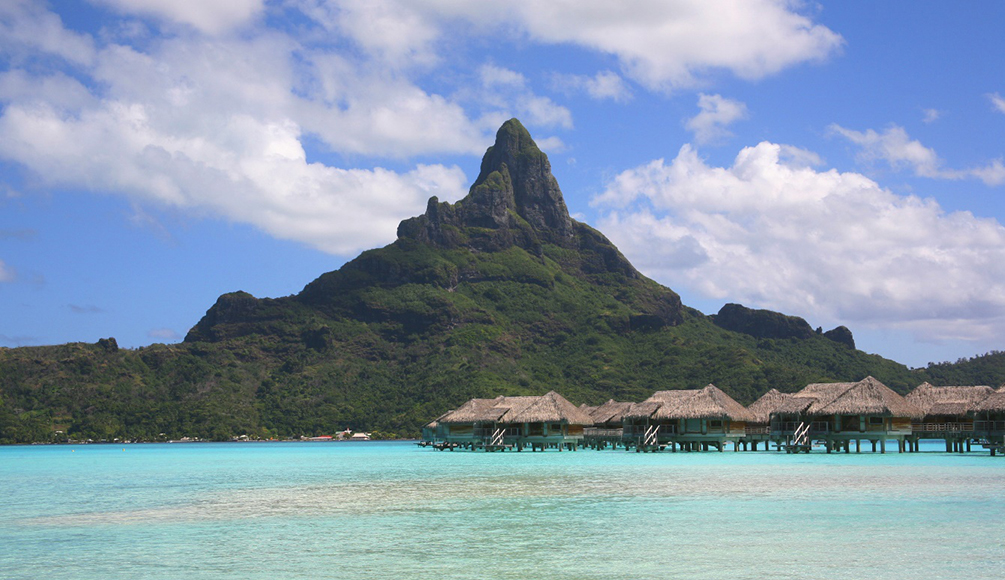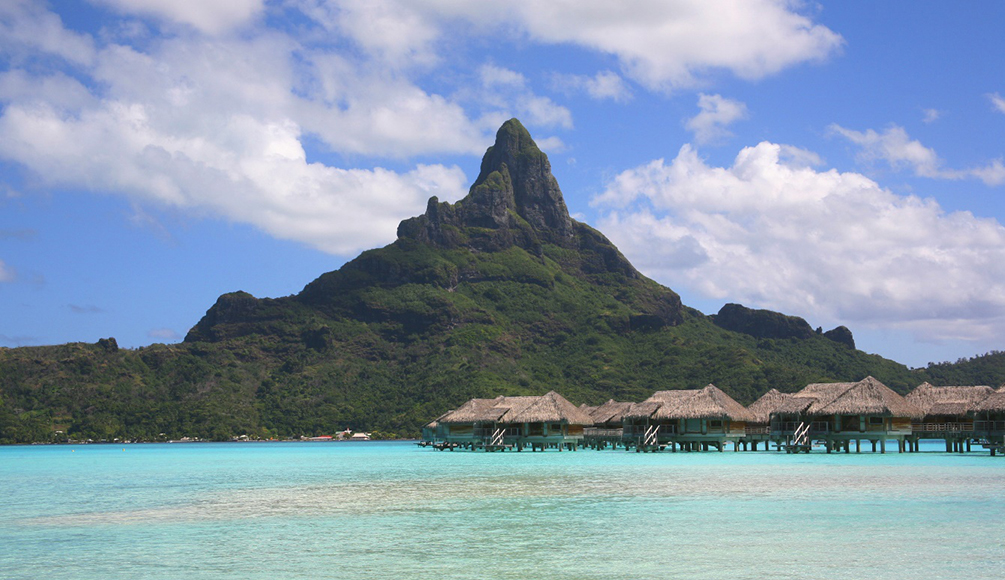 Island of Bora Bora, French Polynesia. By Taka-0905derivative work: Marsilio (talk) Public Domain 
If you've ever needed an excuse to stay in a bungalow on stilts with the warm Pacific Ocean gently lapping underneath you, then a honeymoon is it. The Hilton Bora Bora has glass floor panels so you can watch the underwater life as you luxuriate above it. Snorkel, watch sunsets from the beach with a cocktail in hand…. Bliss.
Sunny Vibrant Queensland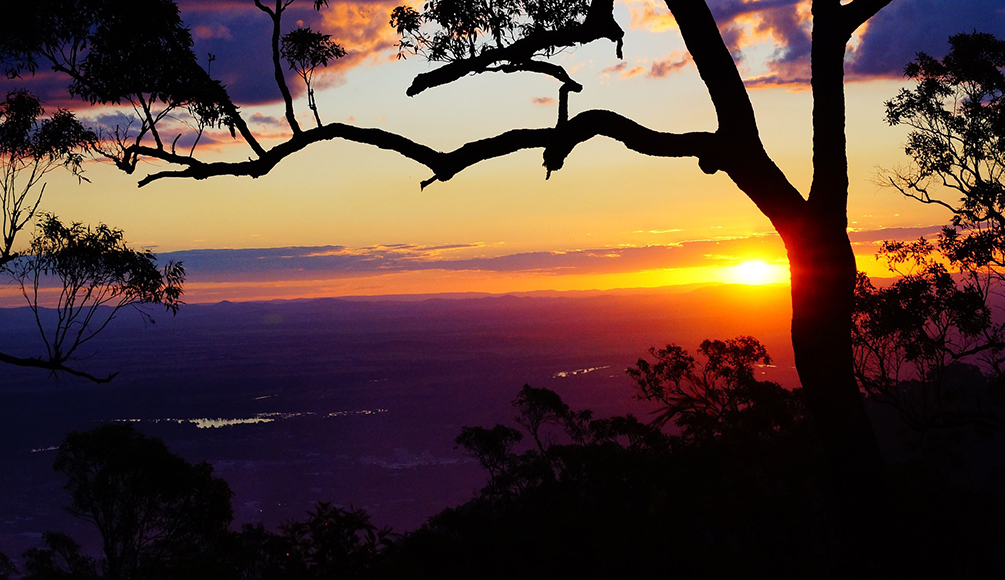 The sun rises over Rockhampton, Queensland Australia. Credit: Joshua_Willson
For guaranteed warmth and a huge range of activities, Queensland has many options for honeymooners. The Great Barrier Reef, golden sandy beaches, rainforests, wildlife, and the incredible food. Stay in Brisbane city and watch the sunset from Kangaroo Point, or visit the Whitsundays for startling white sandy beaches and go yachting on the crisp blue sea.
Learn to Tango in Buenos Aires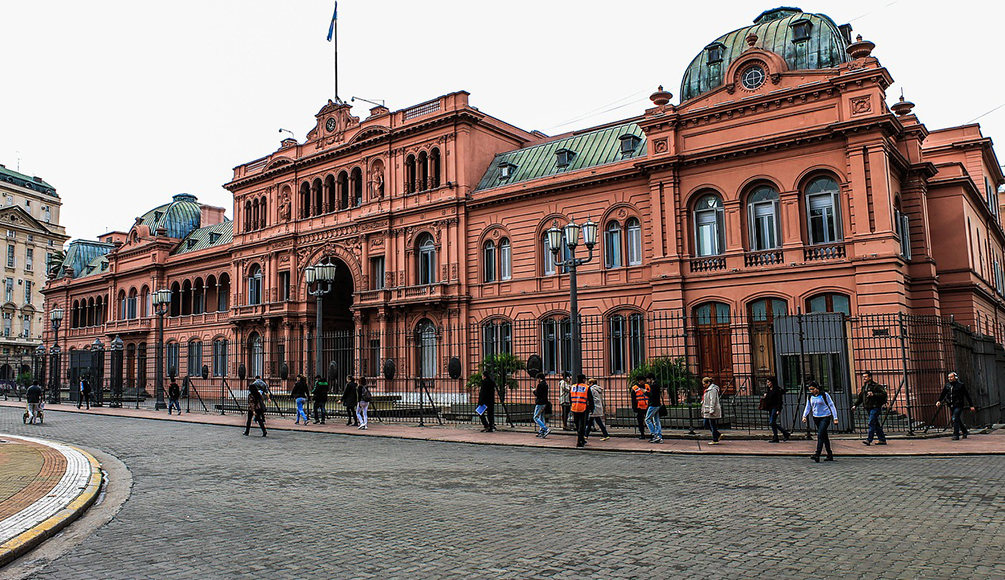 The beautiful architecture of Casa Rosada. Credit: GRAPHICALBRAIN
If you want something exciting and different for your honeymoon, Buenos Aires is a vibrant and charismatic city. Learn to tango or maybe become a gaucho for a day. Eat a traditional Argentinian BBQ while sipping local wines. Visit the pink-hued Casa Rosada where Eva Peron made her famous speech, and visit the Recoleta Cemetery where she is buried.
Destination Wedding in Rarotonga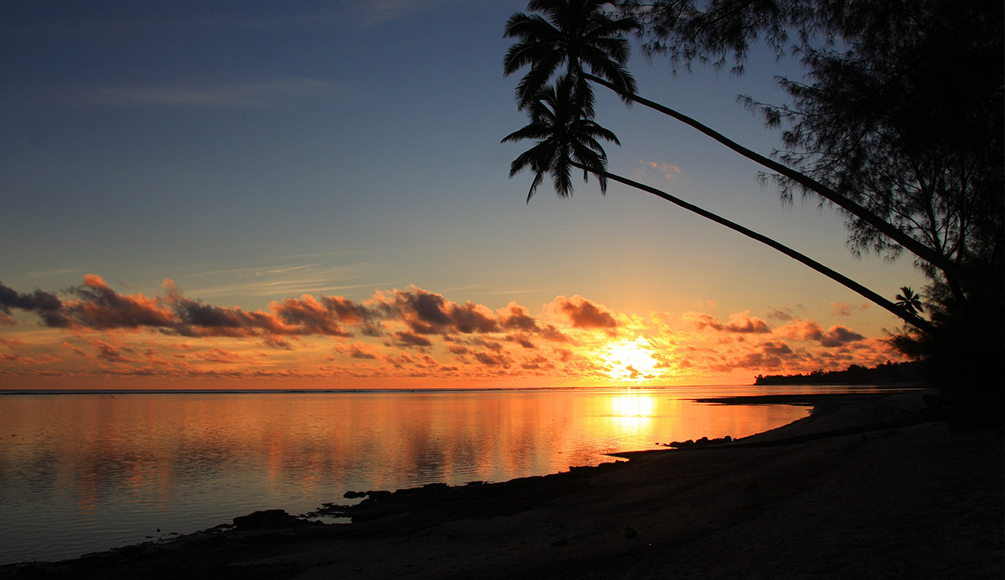 A beautiful Rarotonga beach at sunset. Credit: Fotographernz
If you are planning a tropical destination wedding, then Rarotonga is only a short flight from home. Once the festivities are over, stay at one of the resorts and simply relax. Snorkel, take a scooter ride around the Island, or for an active day, walk over the center of the Island with Pa, the wizened barefoot guide.
Travel Tip: If you are planning your honeymoon make sure you add travel insurance when booking your flights. Take off on your next Air New Zealand flight knowing you've got cover with travel insurance. Expect the unexpected, and protect your trip.