Travelling to Bali for the first time elicits both excitement and hesitation: on one hand there's a blossoming tropical paradise waiting and on the other, there's a slight sense of doubt stemming from cautionary media reports.
With only five full days to spare, my partner and I set out on a journey that struck a balance between exploration and relaxation, with a good dose of top local cuisine. Now, to save you from dissecting countless TripAdvisor reviews, we've rounded up the top places for any first-timers to Bali.
Neka Art Gallery and Puri Lukisan, Ubud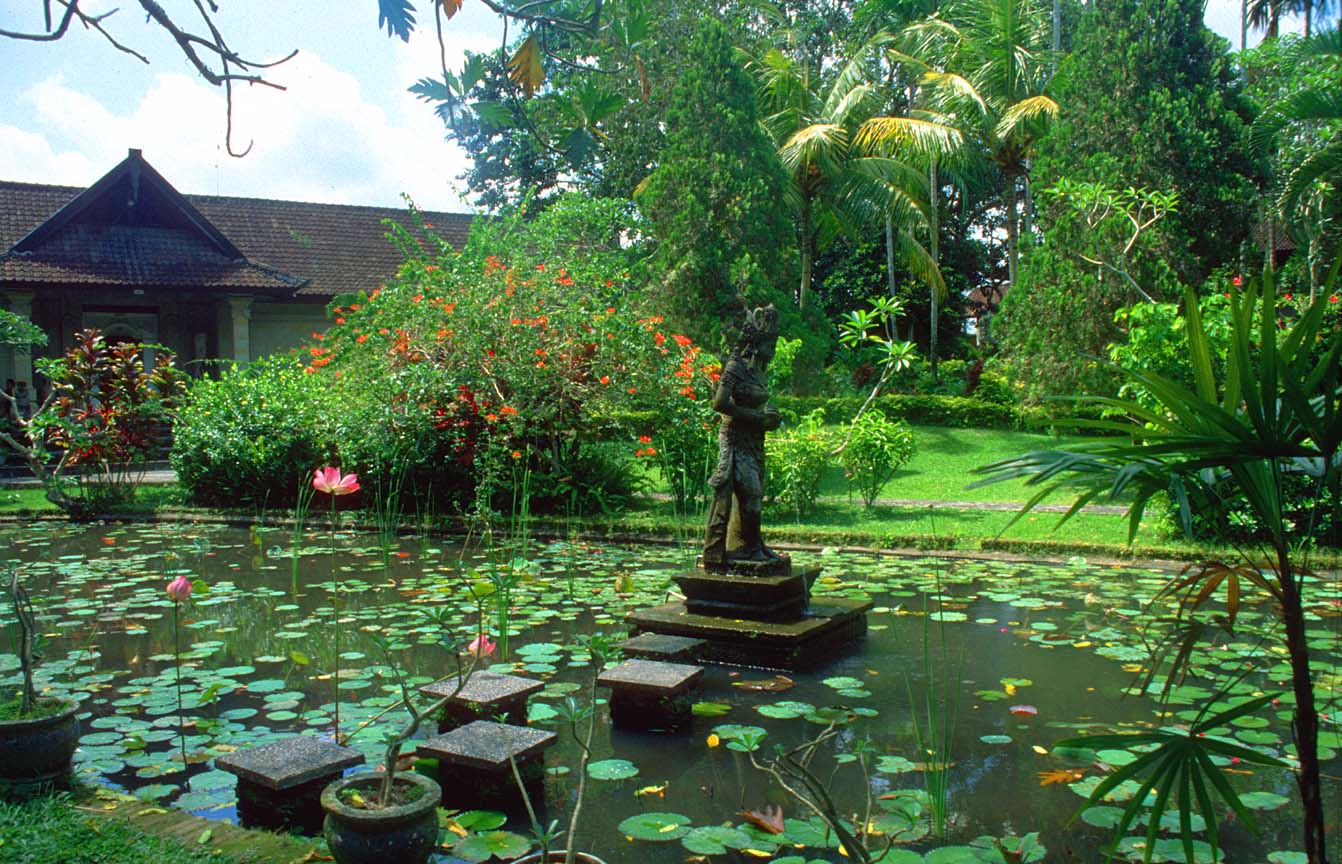 The cultural hub of Ubud boasts a variety of markets, furniture stores and art galleries – fantastic if you're looking to redecorate or if you're simply interested in exploring. One of my favourite art institutions is Neka Gallery, which features an assortment of contemporary Indonesian, Asian and European art.
Puri Lukisan is also in the region and is Ubud's first museum showcasing beautiful Balinese painting and wood carvings.
Ku De Ta, Seminyak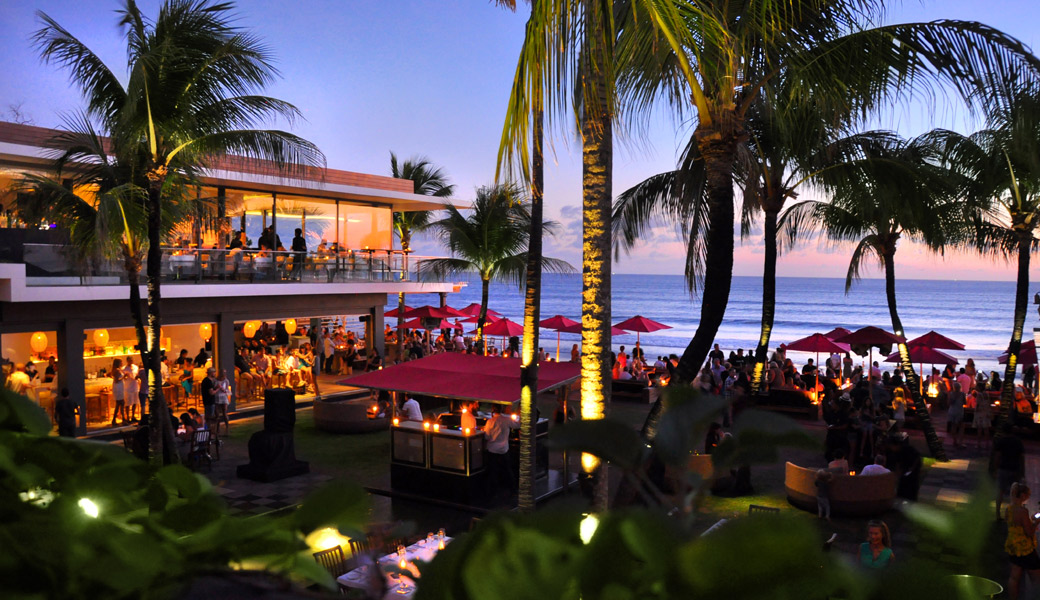 Having opened at the turn of the millennium, Ku De Ta has earned a reputation as one of Bali's most iconic lifestyle establishments. And rightly so. The beachfront day club is a hit with expats, tourists and anyone with an appreciation for good food, service, and a vibrant, social atmosphere.
AWAY spa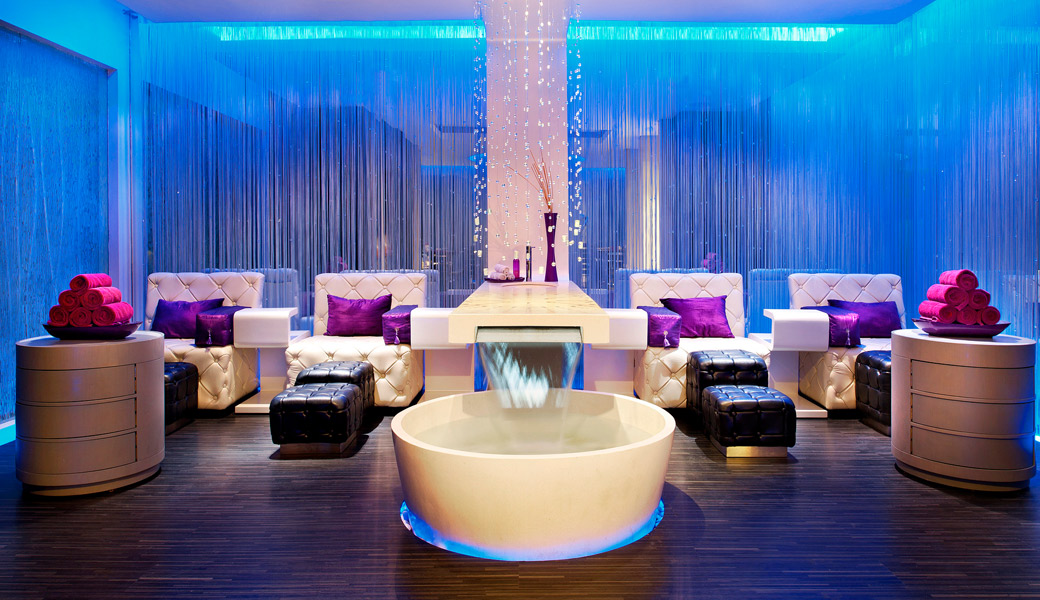 AWAY spa at the W Bali is so advanced it seems like an avant-garde spacecraft. Waiting for our treatments with clinical-style oxygen masks strapped on was next level extravagance – it felt like we had arrived in the future.
The combination of pre-treatment yoga stretches, ayurvedic therapy and detoxifying potions left us feeling carefree and revived. AWAY spa offers everything from Balinese massages and red carpet mani-pedis to 'Zen balancing' treatments and Tantric meditation.
Rock Bar, Jimbaran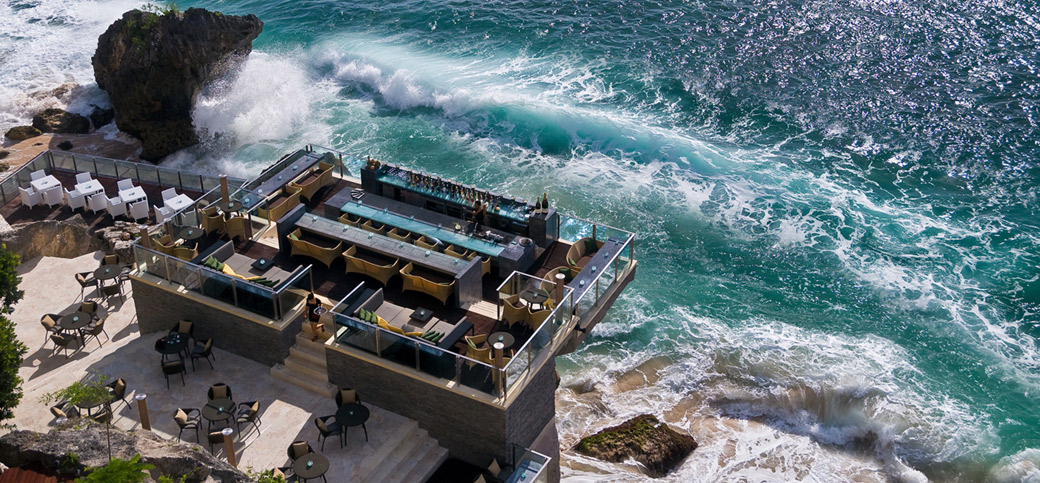 Rock Bar is truly unlike anything else in the world. The 360-degree rock top vantage point provides the most spectacular cinematic view of the shimmering sea and rugged coastline. Watching the sun set here is absolutely magical, although due to the sheer popularity of the place you will need to arrive before 4:00pm which is when the cliffside carts start taking people down.
Fire, Seminyak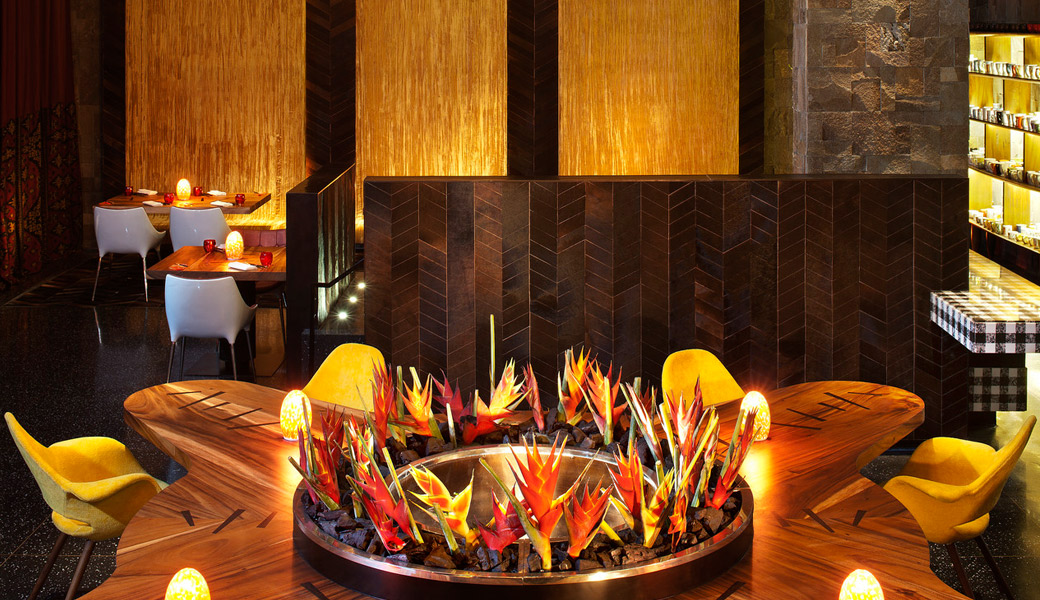 The W boasts some of the best restaurants on the island, one of which is Fire – quite possibly the best breakfast we've ever had. Offering both a la carte and buffet (which is always the holiday go-to), Fire is a dining experience that can't be missed. Wheatgrass shots, smooth coffee and a cocktail of fresh juices and smoothies are on tap – it's a food enthusiast's heaven.
La Lucciola, Seminyak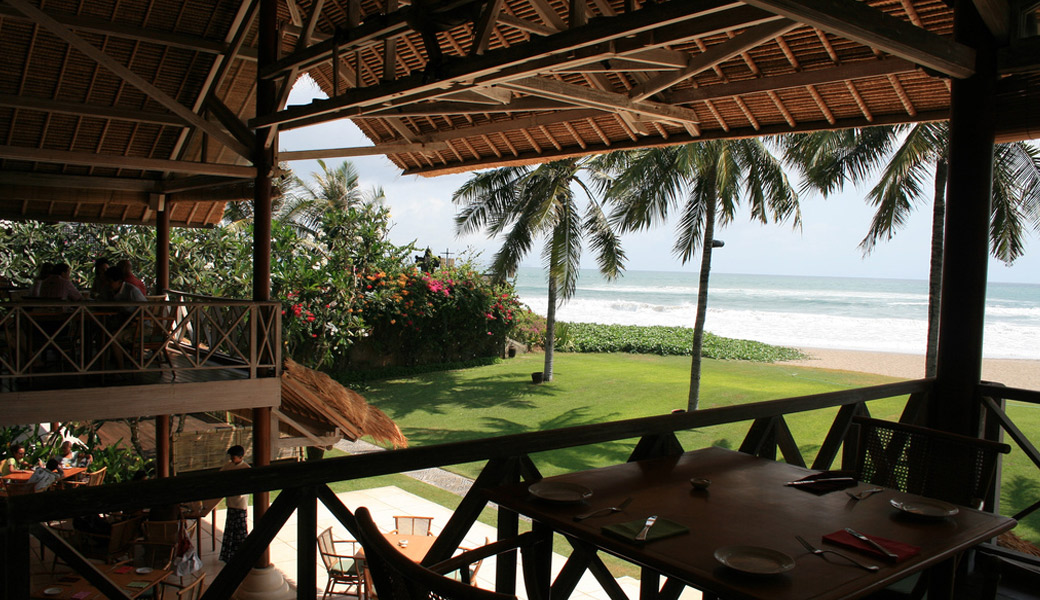 Italian lovers rejoice – La Lucciola is the ticket to some the best Mediterranean cuisine in Bali. Enjoy a classic caprese salad or the coral trout with pancetta, artichokes, rocket and preserved lemon. The dessert menu and extensive wine list is equally excellent. Housed in a breezy hut-style setting on Seminyak beach, La Lucciola is the ideal spot for lunch on a sunny day.