The much anticipated romance movie Me Before You is finally here, telling the emotional story of Will Traynor and Lou Clark and how life is all about living boldly.
So how did we find it?
"I absolutely enjoyed the movie. I find movies like this highly meaningful when I walk away at the end. I had never read the book so everything that was happening in the movie was new for me. The engaging beginning that had me gasp sets you up for what is coming in the rest of the story line. Although the tissues that were provided were well used I have to admit the film leaves you appreciating your significant other more then you could imagine, it also encourages you to take a look at your life a little differently. You are reminded that there are many people like Will Traynor who would give anything to do the simple things that sometimes we take for granted and that living outside our comfort zone is a privilege that we have, not a fear that we should instill in ourselves."
"Push yourself. Don't settle. Just live well, just live" – Will Traynor.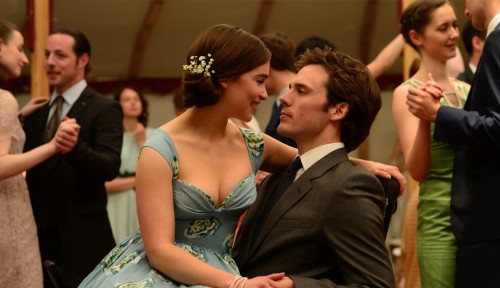 "It was a profound romance that is quite hard to come by these days. It was Emotional and heart quenching, but also comical with a good sense of humour and a hint of sarcasm. It told the story of a practical man who understood the meaning of life and how it should be lived, has lots of love in his heart to give but being bound to a wheelchair made him feel he was a burden to others."
One tip – wear waterproof mascara!
In cinemas now!