Whiskey Girl
When I say to people, "I'm a bourbon gal," the response is usually a unanimous, "Really?! Didn't picture you for a bourbon person." Being a young and petite Korean lass, I may not strike you as the Westie that necks Woodies on the weekends. However, for those who know Korean culture, especially after Bong Joon Ho's ridiculously adorable and humbling Oscar acceptance speech, you may have deduced that our culture revolves around obnoxiously joyful celebrations.
After drinking white spirits, wine and bubbles throughout summer, you may be leaning towards red, dark and sweeter alternatives to make you feel warm inside. Forget about the stigma – bourbon is a multi-billion dollar industry and for good reason. Ask yourself – 'Do I like chocolate?' 'What about cheese?' 'Or Nuts?' Not many can turn down a fancy platter – those are the flavours that bourbon goes well with. When mixed with the right ingredients, it'll open your eyes and palate to a whole new universe of enjoyable imbibing.
To coax and convert the stubborn, misinformed prejudice of premium bourbon, I called the help of Jeremy Nivern, the cute, hilarious pommy with the cap and flamboyant shirt at Scandal Ponsonby. He's rather talented at putting unprecedented flavours together to make some magic in your mouth, so we've got two recipes for you to try at home, or to order in a speakeasy bar. One is for the mojito-lovers to transition their love for rum to bourbon and a heinously delicious, creamy coupette drink that's dangerous for your diet. It's autumn now anyway, so undo your top button and live a little!
Rhubarb and Mint Julep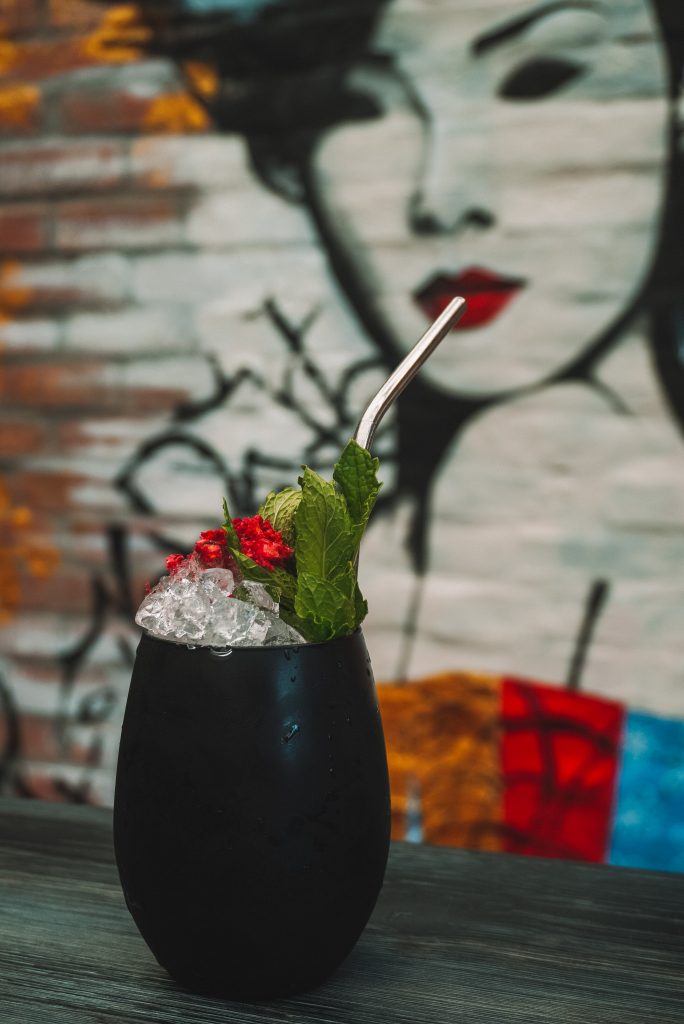 This is a slightly fruity and playful twist on a cocktail that has been consumed at the Kentucky Derby since the 1700's. Flavours that you can expect are slightly sweet, yet refreshing notes from the mint and a strong backbone delivered by the Woodford Reserve.
Glass – Julep Cup/ Rocks Method – Churn
Equipment:
Jigger (Measure)
Crushed Ice
Rocks Glass
Barspoon (Teaspoon)
Metal Straw (Optional)
Ingredients:
35mls Woodford Reserve
15mls Aperol
2x Barspoon Castor Sugar
12x Mint Leaf
3x Dash Rhubarb Bitters
Garnish – Mint Sprig
How-to:
Add all ingredients to the cocktail glass
Stir to ensure all ingredients have combined.
Add ice to the cocktail glass, fill until half full and all the alcohol has been covered
Churn the ingredients – ensuring that the mint is releasing its aroma and diluting the drink
Once it has diluted slightly, add crushed ice to top the drink off
Add straw & mint sprig
Enjoy your drink and make many happy memories
The BanaNut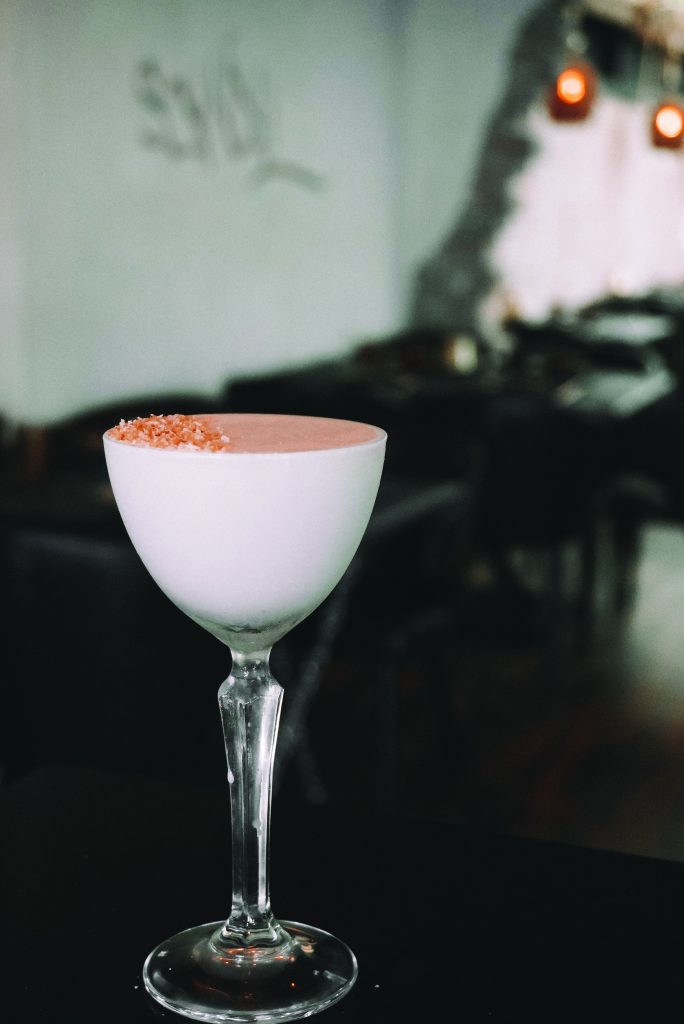 Cocktail By Jeremy Nivern
I wanted to take advantage of the fruity elements of the bourbon by using banana and the rich coffee notes by using Quick Brown Fox. The drink itself is creamy, yet sharp, with distinct flavours that highlight Woodford Reserve's signature taste.
Glass – Coupette Method – Shake/ Double Strain
Equipment:
Cocktail Tin
Jigger (Measure)
Strainer
Ice
Coupette/ Martini Glass
Ingredients:
20mls Woodford Reserve
20mls Banana Liqueur
20mls Quick Brown Fox
40mls Coconut Milk
Garnish – Toasted Coconut
How-to:
Add all ingredients to the cocktail shaker
Stir to ensure all ingredients have combined
Add ice to the cocktail shaker, fill until all the alcohol has been covered
Seal the tin onto your cocktail shaker and shakey shakey!
Shake for between 6-8 seconds
Open cocktail shaker and strain liquid out, holding back all shards of ice
Garnish with toasted coconut, a la salt bae
Enjoy your drink, make many happy memories
You'll also like:
You're seeing this M2woman article with compliments of our channel sponsor. If you enjoyed it why not try our entire library from only $1.99 a month - get instant access right now, every issue of M2woman since June 2017. Get local NZ made content on beauty, health, style, design, technology, entertainment and more right now!
CLICK HERE
for options.