Why The All-New Mazda3 Is One Of The Smartest Vehicles On The Road
To talk about the specifications of a vehicle in years gone by was a fairly straightforward affair. You might talk about weight, horsepower and fuel economy, oh and how it looks. But these days things have become far more technical, as the vehicles that now drive us from A to B have more computing power than the Apollo 11 mission. One of the marques driving this technical innovation is Mazda and the All-New Mazda3 is a perfect example.
The command centre for some of this technology is found inside via the 8.8-inch wide centre display which is operated exclusively via an intuitive commander dial. It also uses a voice recognition system and includes Apple Car Play and Android Auto Connectivity.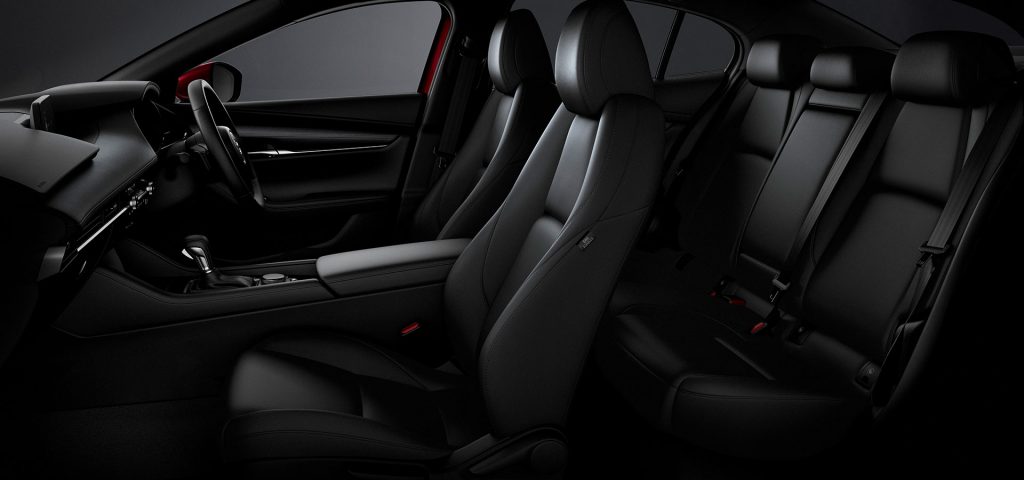 The All-New Mazda3 also ramps up Mazda's Jinba Ittai philosophy of providing an intuitive and natural connection between the car and driver with its 7-inch multi-information display in front of the driver, which shows critical safety-related information in the top section of the display.
As well as top notch visual data the All-New Mazda3 takes care of your ears courtesy of a premium Bose amplifier and 12-speakers in the Limited model. Bass speakers (woofers) are located in the front corners to reduce distortion and eliminate reflected sounds across other parts of the cabin.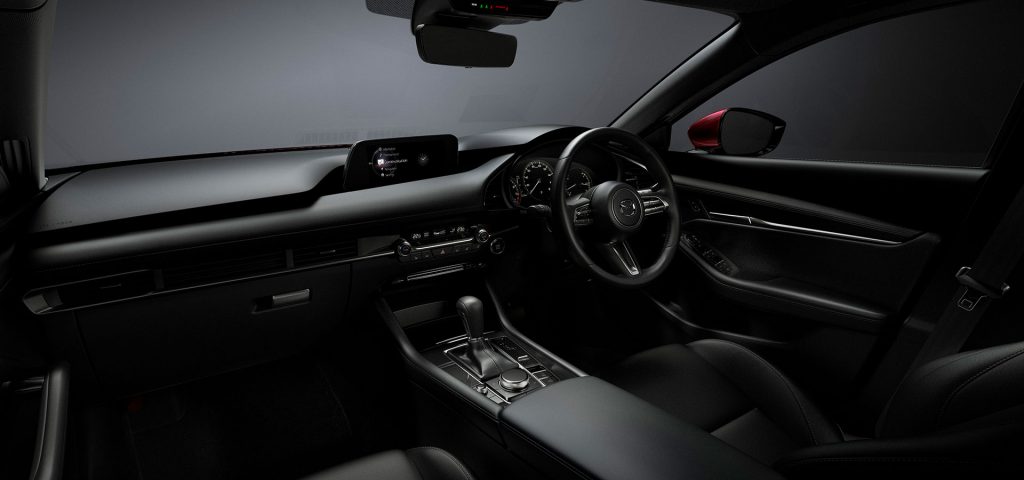 This sound system is also aided by an insanely quiet drive which is created by a sort of insulation due to a "two-wall" structure which leaves space for air between the floor carpeting and body panel beneath it. It also features a seal inside the parting lines between the roof panel and tailgate on the hatch or the rear window and boot on the sedan. This reduces noise caused by wind blowing into the gap and delivers rear seat passengers a far quieter ride when travelling on the open road.
And if that dance music is not working to keep you alert on a long drive, an infrared camera mounted on the centre display detects if you are falling asleep or are unaware of a possible collision with a vehicle in front. It will provide an audible and visual warning, followed by a second warning and deployment of SBS (Smart Brake Support) if you still don't take any action. Further active and passive safety technologies come via this i-Activsense bundle, which includes Front Cross Traffic Alert (FCTA), Cruising and Traffic Support (CTS) and Driver Monitoring. Front Cross Traffic Alert operates on the same basis as Rear Cross Traffic Alert (RCTA). It uses front-sided radars to detect and warn you when approaching intersections where the view is partially blocked. And at night or in bad weather you will be thankful for the improved Adaptive LED Headlight (ALH) system, featuring a 20-block array of LED's in each headlamp that can be turned on or off independently. The system also distributes light from the high beams in three different patterns depending on your speed.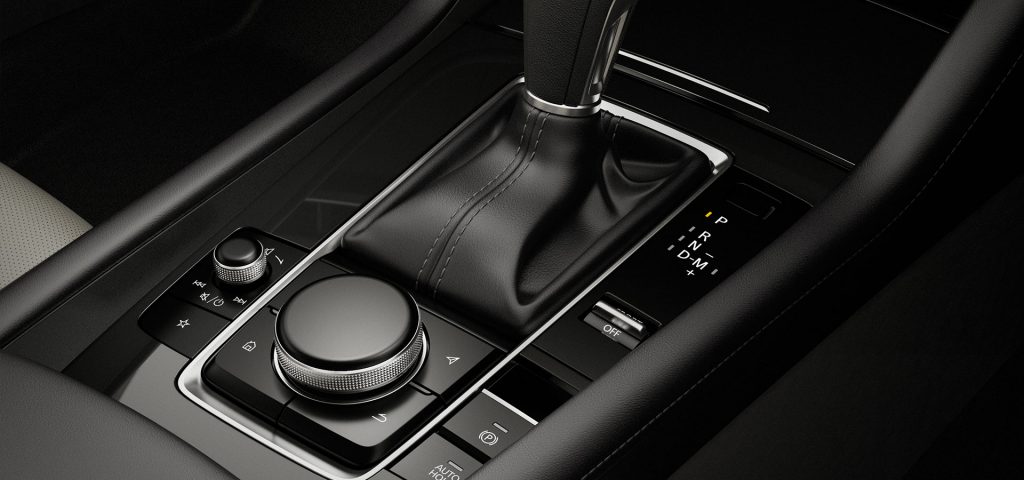 Over in the engine department there is also a bundle of technology at play all working to deliver enhanced performance, fuel economy and efficiency, in the Skyactiv-G 2.0L and 2.5L petrol engines, including optimising the shape of intake ports and pistons to increase the strength of the tumble flow which improves torque at low-med rev range and improves fuel economy at the top end. Cylinder deactivation (CDA) also features on the Skyactiv-G 2.5L engine which contributes to fuel economy by shutting-down the outer two cylinders when driving at constant speeds.
The range starts with a GSX model priced at $36,595 and two grades: GTX and Takami have also been added to compliment the model line-up. Every All-New Mazda3 also includes a 5-year, unlimited kilometre, Factory Warranty, 5-years of Mazda On Call Roadside Assistance and Genuine Scheduled Servicing for 5 years or 100,000 kilometres (whichever occurs first) at no extra cost.
Technically speaking, this is a lot of car for the price.
For more info, visit Mazda's website.
You'll also like:
You're seeing this M2woman article with compliments of our channel sponsor. If you enjoyed it why not try our entire library from only $1.99 a month - get instant access right now, every issue of M2woman since June 2017. Get local NZ made content on beauty, health, style, design, technology, entertainment and more right now!
CLICK HERE
for options.