A woman in Hong Kong has been arrested and incarcerated for 3 and a half months for "assaulting a police officer" with her breast.
Ng La-ying, whose breast is Exhibit A in court was protesting against mainland Chinese border traders in March when she bumped a police officer. The event was captured in this amateur video
https://www.youtube.com/watch?v=YaqjCYto8jo
In court Ng La-ying said she was indecently assaulted at the protest by a chief inspector who touched her breast. The magistrate said last week that although the police inspector assaulted by Ng had not suffered any injury, Ng's attempt to accuse the inspector of molesting her made her case serious. The Magistrate went onto say she was lying before sentencing her to three and a half months in prison.
"you used your female identity to trump up the allegation that the officer molested you. This is a malicious act."
Since the arrest people have rallied in her support, ridiculing the assault charge the police originally laid on her.
"I believe we are all baffled as to how a breast attack works," said Ng Chuek Ling, a 24-year-old activist with the Hong Kong Women's Coalition on Equal Opportunities to CNN.
"It's ridiculous and alarming that the judge didn't just convict the protester of assaulting police with her breast, but that her seeking help was also considered part of the assault. Should we silence ourselves in the face of sexual violence?"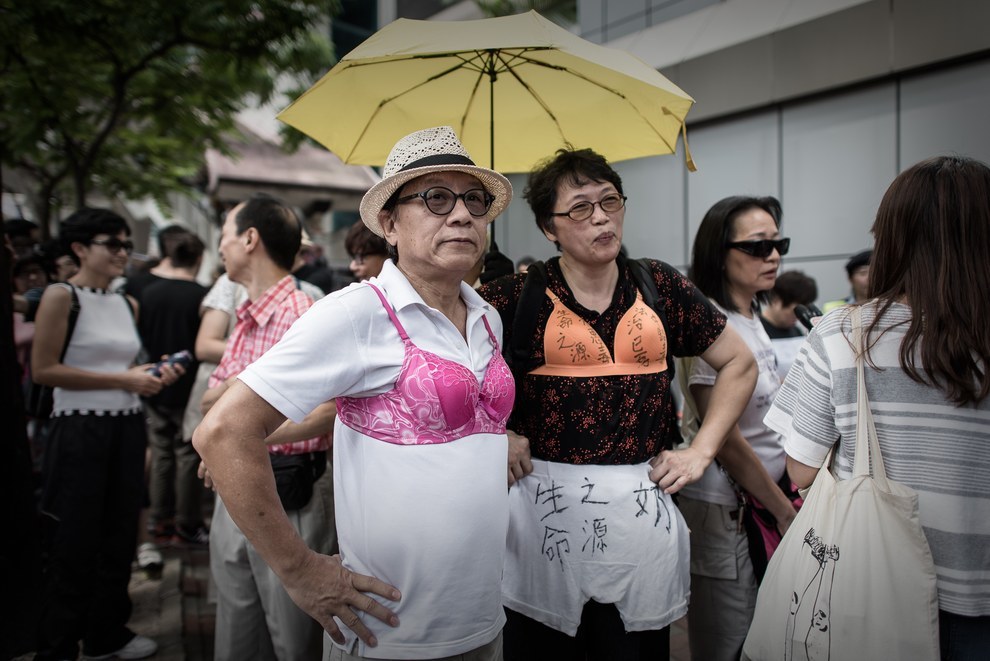 "If this sets a precedent, the police will not only abuse their power but also strip women of their rights to take part in protests. Sexual harassment becomes a tactic for police suppression."
More than 20 rights groups have stood up in support of the Breast Walk which had male and female protesters with Bras worn on the outside of their clothing at the