Annie Ford Danielson has enjoyed a lifetime playing with "powder and paint" as the daughter of Jean Ford and niece of Jane Ford, the co-founders of Californian brand Benefit Cosmetics.
When do you feel most beautiful?
When I'm on vacation. There's something about being relaxed, getting a little tanned and wearing less makeup that makes me feel great. I absolutely love to feel carefree.
What is your favourite skin care product and why?
I have dry, sensitive skin which is exacerbated by air conditioning and makeup. Even removing makeup is really irritating to my skin. I use Shu Uemura Oil Cleanser to gently remove all traces of makeup at the end of the day and it leaves my skin completely clean – not dirty or greasy.
Who is your beauty icon?
My Mum. She barely wears makeup, she's just effortlessly beautiful – the epitome of natural.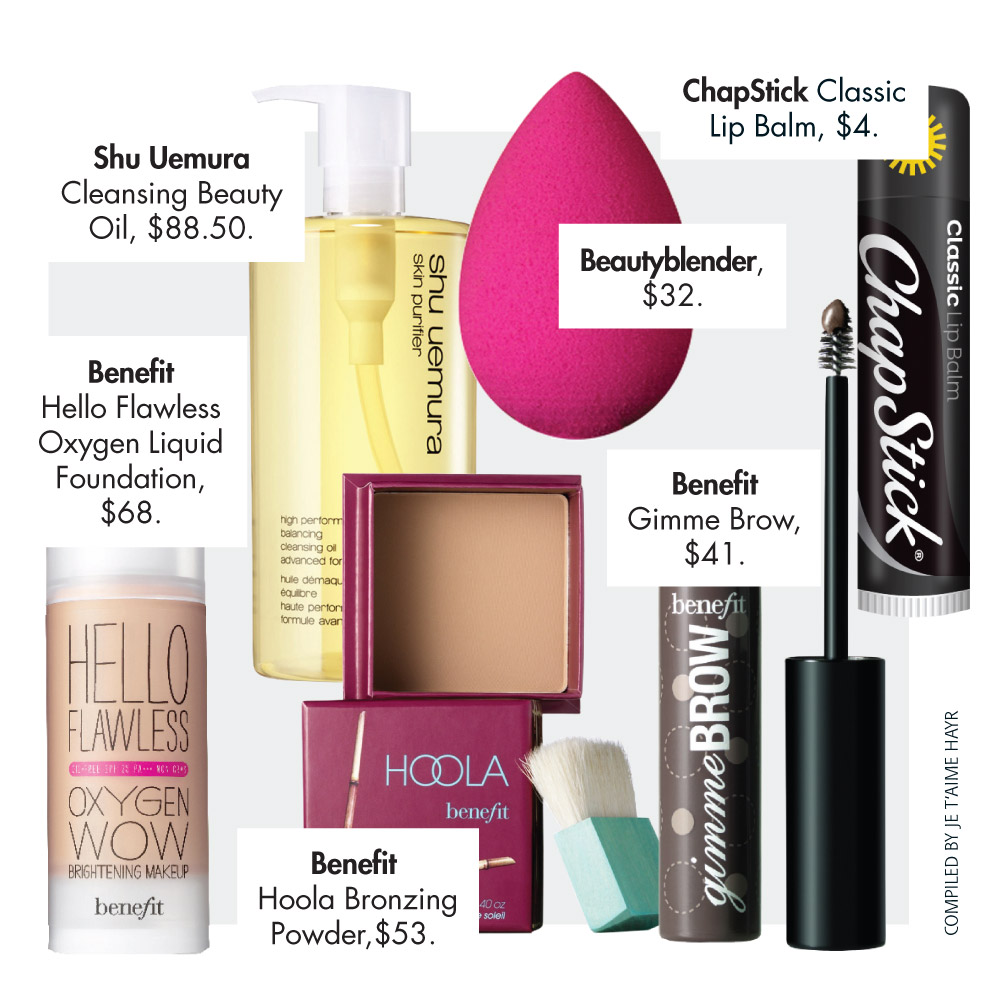 What is your daily beauty routine?
I splash water on my face in the morning and I wear eye cream religiously – morning and night. I use the Beautyblender to apply Benefit Hello Flawless, which makes the skin look amazing. I like to look slightly tanned, so instead of setting powder I use a huge brush to apply Hoola Bronzer over the neck, cheeks, chin, forehead and a little extra under the cheekbones. I think defined brows are really important to the face, so I use Gimme Brow, which has microfibers to make them look fuller. And I swear by blush – it gives you an instant facelift.
What product lives in your handbag?
Benefit Fakeup. It's a concealer, with a covering core and a hydrating outer, so it glides under the eyes and hydrates for up to seven hours. I always carry ChapStick and I won't mention the hundreds of lipglosses that reside at the bottom of my bag.
What is your beauty philosophy?
Focus on the good. As women we often complain about how fat we feel, or what we don't like about ourselves. It's much better to focus on – and accentuate – the two or three things you really like about yourself. You'll feel so much better.