In a disgusting sign of unrepentance, one of the five men convicted of the brutal 2012 rape and murder of an Indian student says it was her fault.
In a recent interview from prison, Mukesh Singh, the bus driver who admitted driving the bus when 23-year-old Jyoti Singh was brutally gang raped suggested that women who went out at night had only themselves to blame if they attracted the attention of gangs of male molesters. "A girl is far more responsible for rape than a boy,"
Housework and housekeeping is for girls, not roaming in discos and bars at night doing wrong things, wearing wrong clothes. About 20 per cent of girls are good.
Yoti, a medical student, was returning home with a friend after watching a movie at a mall in south Delhi. The friend was beaten and Jyoti was dragged to the back of the moving bus and savagely gang raped and assaulted before being thrown off the moving bus.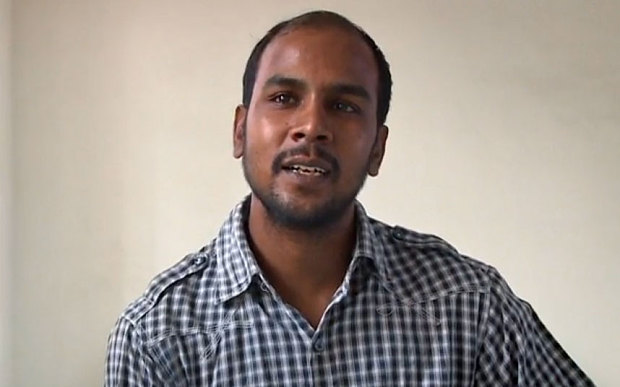 Singh, who is sentenced to death by hanging, along with four others, claims that she might still be alive today if she hadn't fought back.
"When being raped, she shouldn't fight back. She should just be silent and allow the rape. Then they'd have dropped her off after 'doing her', and only hit the boy," he said.
"Housework and housekeeping is for girls, not roaming in discos and bars at night doing wrong things, wearing wrong clothes. About 20 per cent of girls are good."
Fortunately Mukesh's sentiments have been outweighed by a groundswell of public protest about the act.
Jyoti's father said that since her death she had become a symbol.
"In death, she has lit such a torch that not only this country, but the whole world, got lit up. But at the same time, she posed a question. What is the meaning of 'a woman'? How is she looked upon by society today? And I wish that whatever darkness there is in this world should be dispelled by this light."
As shocking as this case was, rape is an all too common occurrence still in the world today.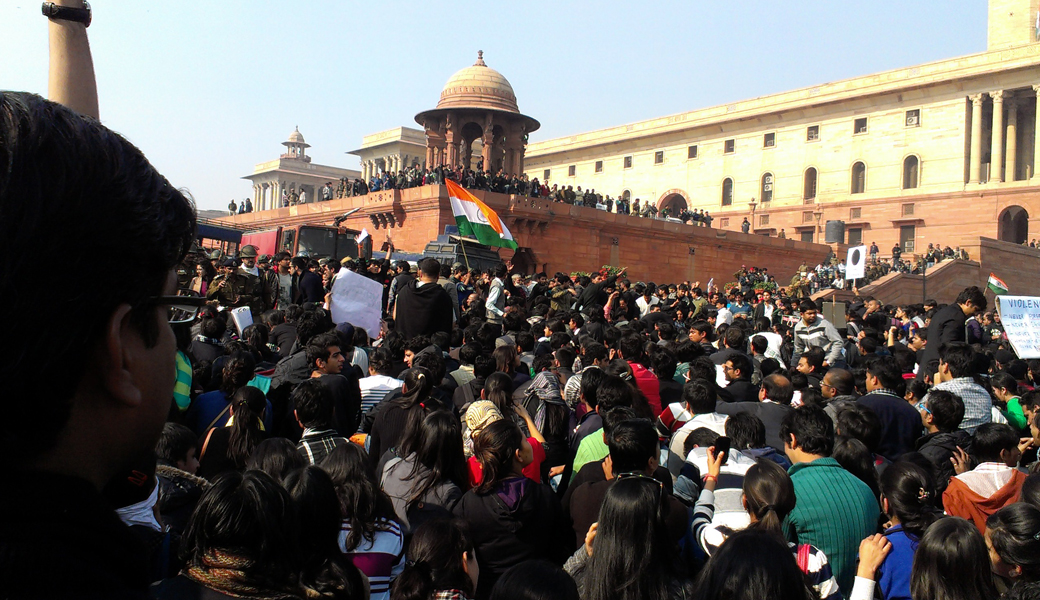 In the March/April issue of M2woman we look at the rape culture that is still very prevalent in 2015. The following is an extract.
Rape is an act which has existed since well before recorded history – alluded to in every civilisation, culture and age. What once was seen as normal part of life, though – what was once the right of a man, or the expectation within a relationship – is now condemned and punished. These days rape is legally, if not always morally, seen as wrong by many cultures, but when it comes to assigning responsibility for that rape, blame often falls on the offended rather than the offender. Despite the work of individuals, governments, and support groups alike, the idea of a modern "rape culture" bleeds more and more into society.
Things are made worse by the feeling among many women that they can't talk about these crimes for fear of being treated unsympathetically
Rape culture is closely linked to the act of victim-blaming, and is the idea that a culture or society as a whole blames those who have been raped or sexually assaulted for their rape, rather than the perpetrator. Despite the laws condemning rape, promising justice and protection, in many countries attackers are not punished for their actions; the blame instead moving to the survivor who somehow encouraged the attack by the way they dressed or acted. In fact, a survey by British company, Mumsnet in 2012 found that 83 percent of women who were raped did not report it to police, with around two-thirds saying it was down to low conviction rates and an unsympathetic culture. Co-founder of Mumsnet, Justine Roberts, says the "shocking" results showed just how entrenched this belief was over all cultures.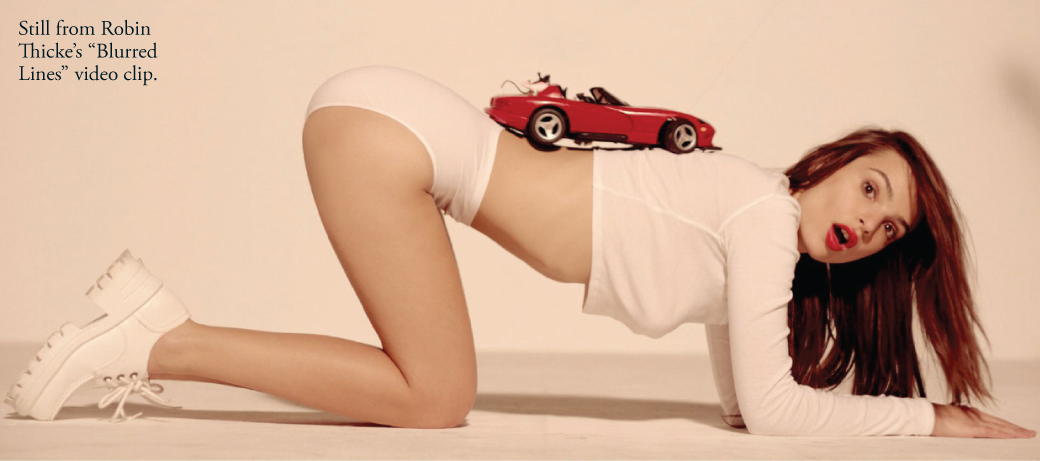 "Things are made worse by the feeling among many women that they can't talk about these crimes for fear of being treated unsympathetically, denying them access to practical and emotional support when they need it most."
To understand this seemingly illogical reasoning, it is helpful to look at the history of humans. Perhaps unsurprisingly, rape hasn't always been illegal and punishable in the way it is now. In Roman times, raptus was described as a "crime of assault" – sex wasn't a necessary part of the crime, it was the act of abducting the woman, away from her husband or family, that was more important. Because of this, rape was seen as a private issue, one solved between the family and the abductor.
Likewise, in many ancient cultures, rape wasn't seen as an assault or violation on the female – but rather the whole family. For example, if a virgin was abducted from her family and raped, this seriously reduced her chance of marrying, and the dowry available to her father if she did find a husband. Because of this, in many cultures the punishment for rapists was financial compensation to the father of the family, a way to make amends for the "damaged goods" that was their daughter.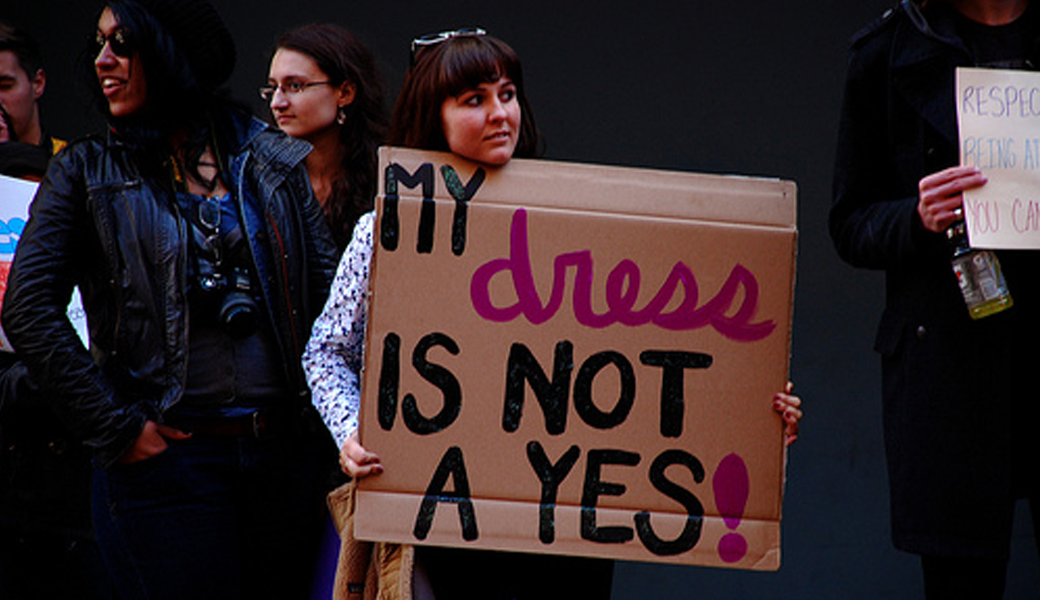 Luckily, times are changing, if slowly. Though rape is still common, the perceptions and actions surrounding rape have changed. The term "rape culture" came about in the 1970s, and was originally a term used by American feminists to describe the contemporary culture of rape – the idea that rape was not just about sex; it was about power and control. Rather than a random act of aggression, as rape had been seen in the past, feminists began filtering the idea that rape often wasn't a one-off act, in fact, it is part of a larger picture – a picture that sees women subordinate to men in daily life, that pattern of oppression creating a culture in which men can dominate, in a multitude of ways, to gain control.
Most feminists of the '70s believed that gender equality would fix this rape culture. But even now, more than 40 years on, it is still an issue. Recently, people have questioned the depictions of women in the media – particularly through music – as acts that are encouraging violence among young people. One particularly impressive movement to combat this came in the form of 3,000 students at Boston University, who recently fought to cancel a Robin Thicke concert on campus because his song "Blurred Lines", according to campus group Humanists of Boston University saying the song uses "explicitly non-consensual language" and has a context containing "systematic patriarchy and sexual oppression".
Rape is caused not by cultural factors, but by the conscious decisions of a small percentage of the community to commit a violent crime.
According to the Rape, Abuse and Incest National Network (RAINN), though, it is unfair to continue to blame rape culture for sexual violence, particularly among young people. They believe that greater importance should be placed on recognising that individuals are making the decision to rape or be violent.
"In the last few years, there has been an unfortunate trend towards blaming rape culture for the extensive problem of sexual violence… While it is helpful to point out the systemic barriers to addressing the problem, it is important not to lose sight of a simple fact: Rape is caused not by cultural factors, but by the conscious decisions of a small percentage of the community to commit a violent crime."