A crowd of VIPs gathered at The Golden Dawn on Wednesday evening for the Workshop Marr Factory show to catch an up-close preview of the Spring/Summer 15 collections available in store now.
S/S15 Helen Cherry and Workshop Denim collections were interlaced with the latest from the international designer brand selection available at Workshop stores.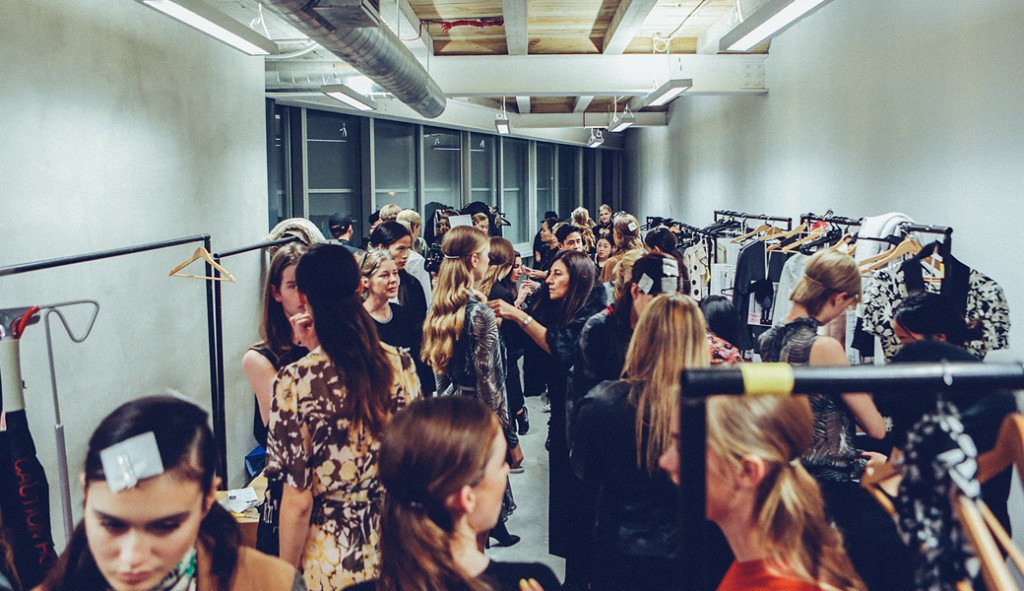 Fresh Helen Cherry floral prints were shown with delicate silk georgettes and pastels, setting the tone for Spring. The menswear was sharp modern tailored Workshop suits styled to perfection with an array of Workshop shirts.
Footwear and bags by Alexander Wang, Acne Studios, Common Projects, Isabel Marant, Marc by Marc Jacobs and Workshop Denim were the heroes of the show – demonstrating the strength of the international accessories brands available at Workshop.
Glitter eyes by M.A.C were complimented with timeless chic hair by Stephen Marr, giving an overall very fresh and slick feel.