Arriving at the BFI London Film Festival  for her latest movie Carol wearing a ruffled fine lace knitted nude gown from Alexander McQueen's Spring 2015, she certainly looked good. But when we got a look at her sectioned off ponytail we knew we had found a new fashion muse.
"I bound Rooney's hair with a blush-colored silk cord — eight yards of it to be precise," her stylist, Ken O'Rourke, told Us Weekly. "The only tool I used were my hands, but at moments, I wished I'd had another pair!"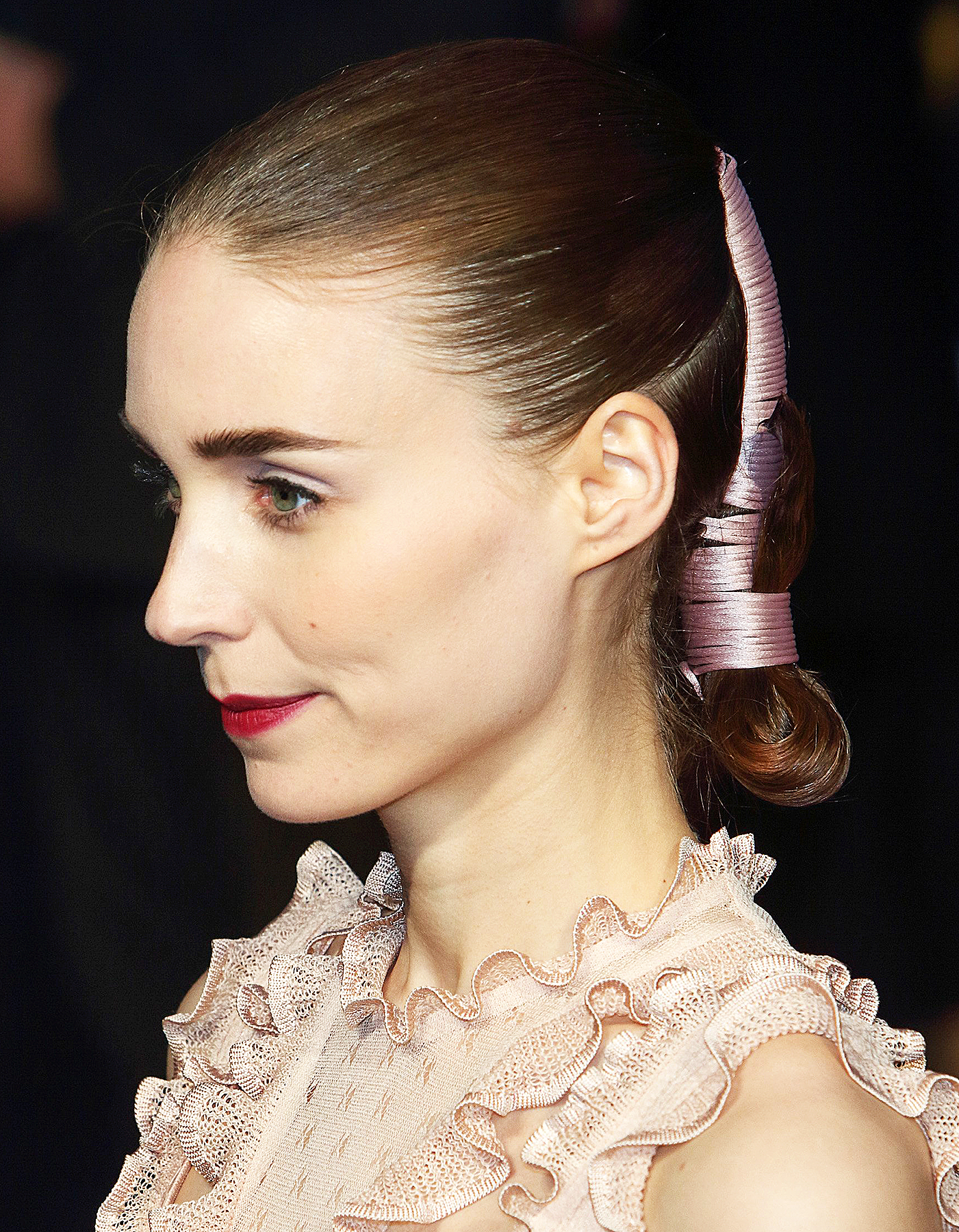 Recently the actress has spoken up about her frustration with the pay inequality "To me, it's frustrating, but at the same time, I'm just grateful to be getting paid at all for what I do."
She reflected on this in a wider context though, "I think about how much teachers are getting paid, or other people who are doing jobs that are so much more important than what I do, and it's kind of hard to complain about it," she said. She's down to earth, she knows what she's talking about, she's pretty much the best.