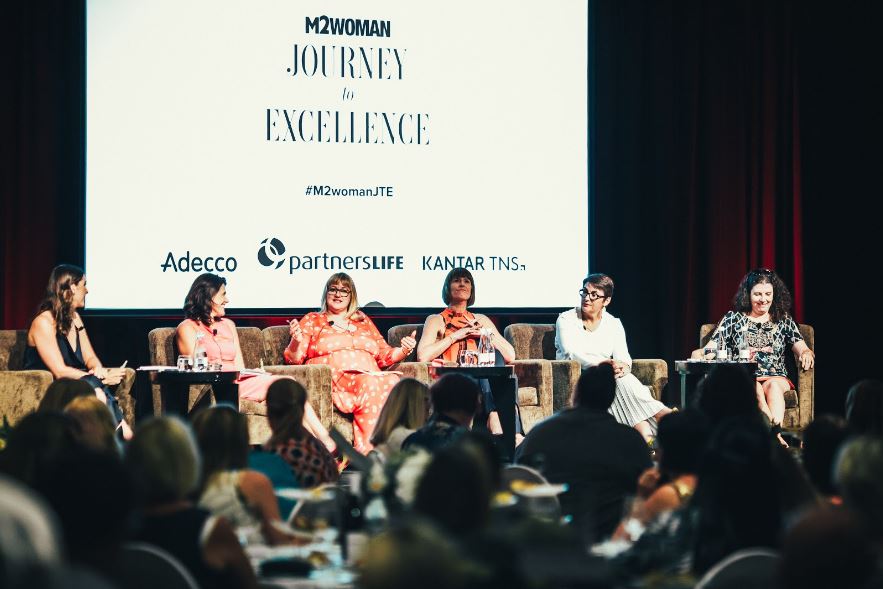 Proudly brought to you by:

The world is heading in the direction of true authenticity. People want everything in their lives to be a true expression of themselves – their jobs, brands and relationships. Alignment of values has never been more essential to doing business and attracting the best people to your workplace.
There is a paradigm shift going on and we are thrilled to be at the leading edge of this. For the past 10 years M2woman has always been about inspiring women, but the current climate, and appetite for change, is creating some incredible momentum in this area. We want to be part of this momentum by creating a forum where people hear other successful women in their 'Journey to excellence'.
Our next 'Journey to Excellence' forums will delve into the issues and barriers women are facing in the quest for pay equality and gender diversity in the workplace. We will be sharing insights around these issues from a major research piece conducted for M2woman in partnership Kantar TNS. We will 'deep dive' into these issues with a remarkable line-up of panellists delivering a fair representation from all regions across New Zealand.
Learning & Networking: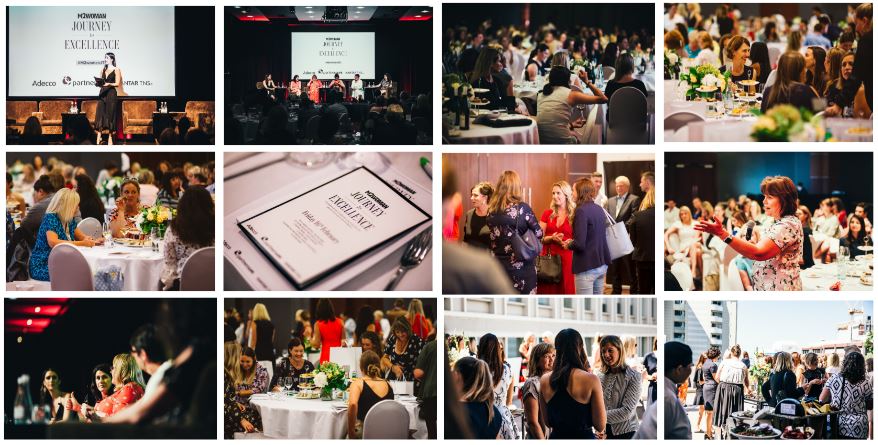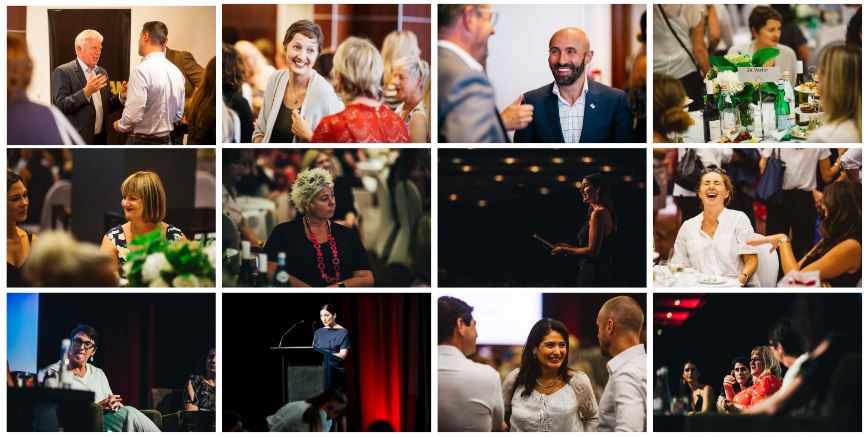 See the full gallery here.
Media coverage of our first Journey to Excellence Event (Friday 16 Feb 2018):
Gender equity conference to highlight women in the workplace
Gattung says Fletcher wouldn't have foundered with a woman at the top
Focus: Call for more transparency in NZ on gender, pay equality
Social conversation – posts & tweets
Top businesswomen call for gender diversity and pay equality
Gender equity taking too long, business leaders tell forum
Find out more about M2woman's Journey To Excellence:
READ: M2woman Journey To Excellence Forum – Friday 16 February 2018
READ: Top Businesswomen call for Gender Diversity & Pay Equality
READ: Theresa Gattung and Justine Smythe On Why We Don't Have More Female CEO'S
READ: Full Feature: How We Can Make The Workplace More Diverse
READ: The Journey To Excellence Action Plan
LOOK: M2woman Journey To Excellence Gallery Feb 2018
WATCH: What Are The Advantages of Being A Woman In A Male Dominated Industry
WATCH: Are Women Holding Themselves Back Career-Wise?
The Journey To Excellence Continues
Journey to Excellence – Series 2:
Friday 15 February 2019 – Auckland
To sponsor or book a table click to contact Amy
To influence this change we need to engage and inspire as many career women as possible by:
– Having regular forums like this with business decision makers immersed in the topic, uninterrupted.
– Increasing the number of forums beyond Auckland to: Auckland, Wellington and Christchurch to spread the message even wider.
– Printing a summary feature of the learnings with a complete picture gallery in M2woman magazine to reach our 100,000 readers and targeting these magazines directly to women in leadership here is the feature in M2woman
– Posting video snippets from the forum and fortnightly articles on the topics on social media with the videos and articles posted on this dedicated channel, like: What Are the Advantages of being a Woman in a Male Dominated Industry?
– Building an exclusive Journey to Excellence database built from people who are attending the events, they will be emailed these fortnightly articles linking them back to the website. (You can join this emailer list below).
– All guests at the Journey to Excellence forums receiving annual subscriptions to the magazine with ongoing articles around the topic.
– Sharing insights around these issues from a major research piece conducted for M2woman in partnership Kantar TNS based on feedback forms from the forum
To influence change we also need to engage men in the debate by:
– Extending the invitation to men as they need to be part of the discussion and play their role in the solution.
– Influencing men in business through regular content within M2 magazine, and through M2 digital channels, around the benefits of embracing pay equity and gender diversity in the workplace, like: "The Fight For Gender Diversity, An Ad Man's Point of View".
For more information on Sponsorship & Table Bookings:
Amy Thurlow
M2woman Magazine
Tel: (09) 377 62 90
Email: amy@M2woman.co.nz
Join the Journey to Excellence Newsletter to stay up to date with the latest news on our country's journey to gender diversity and pay equity.
The M2woman Journey To Excellence is brought to you by: