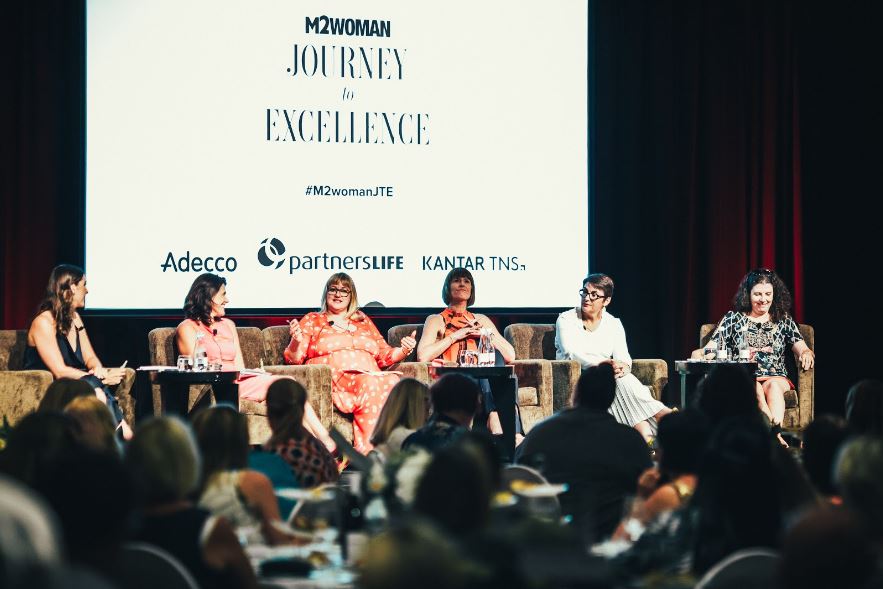 The world is heading in the direction of true authenticity. People want everything in their lives to be a true expression of themselves – their jobs, brands and relationships. Alignment of values has never been more essential to doing business and attracting the best people to your workplace.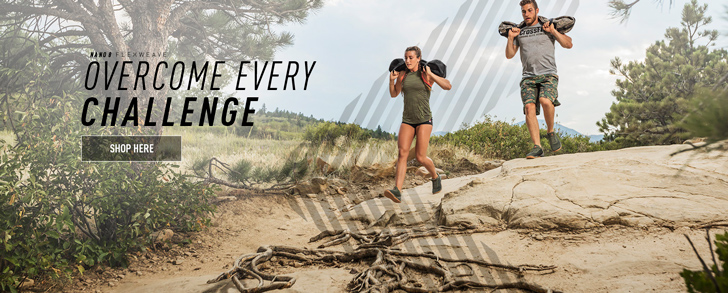 There is a paradigm shift going on and we are thrilled to be at the leading edge of this. For the past 10 years M2woman has always been about inspiring women, but the current climate, and appetite for change, is creating some incredible momentum in this area. We want to be part of this momentum by creating a forum where people hear other successful women in their 'Journey to excellence'.
On 16 February 2018 we took a major step forward by launching the M2woman Journey to Excellence Forum Events. An immersive event where a panel of success women in business talk about the issues and solutions to gender diversity in the work place. At our launch event we had over 200 attendees from a broad range of industries.
Learning & Networking: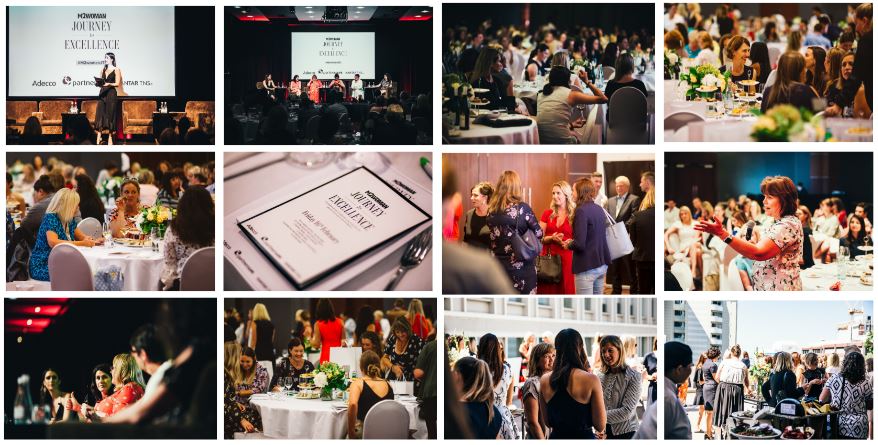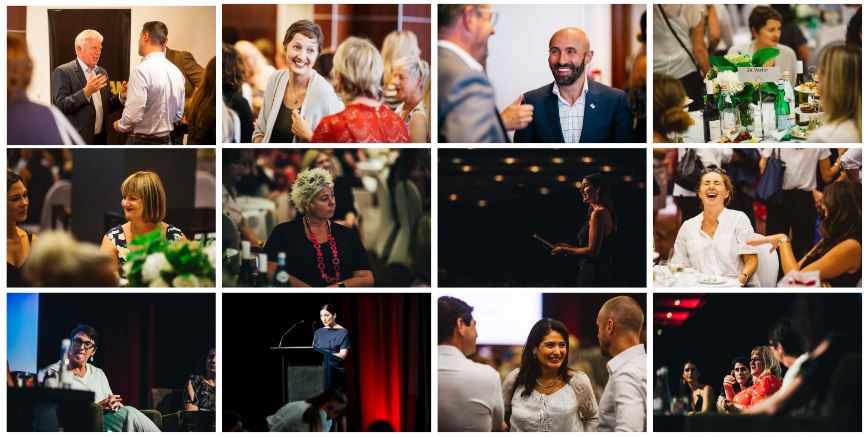 See the full gallery here.
Media coverage of our first Journey to Excellence Event (Friday 16 Feb 2018):
Gender equity conference to highlight women in the workplace
Gattung says Fletcher wouldn't have foundered with a woman at the top
Focus: Call for more transparency in NZ on gender, pay equality
Social conversation – posts & tweets
Top businesswomen call for gender diversity and pay equality
Gender equity taking too long, business leaders tell forum
Find out more about M2woman's Journey To Excellence:
READ: M2woman Journey To Excellence Forum – Friday 16 February 2018
READ: Top Businesswomen call for Gender Diversity & Pay Equality
READ: Theresa Gattung and Justine Smythe On Why We Don't Have More Female CEO'S
READ: Full Feature: How We Can Make The Workplace More Diverse
READ: The Journey To Excellence Action Plan
LOOK: M2woman Journey To Excellence Gallery Feb 2018
WATCH: What Are The Advantages of Being A Woman In A Male Dominated Industry
WATCH: Are Women Holding Themselves Back Career-Wise?
The Journey To Excellence Continues
Journey to Excellence – Series 2:
"How is Gender Diversity perceived in New Zealand business psyche and how that Influences New Zealander's career decisions?"

Our next 'Journey to Excellence' forum will delve into the issues and barriers women are facing in the quest for gender diversity in the workplace. We will be sharing insights around these issues from a major research piece conducted for M2woman in partnership Kantar TNS. We will 'deep dive' into these issues with a remarkable line-up of panellists delivering a fair representation from all regions across New Zealand.
Our first of two forum events will held Friday 8 June 2018 in Wellington at Te Papa (12:30pm-4:00pm)
The second will be forum event will be held  Friday 15 June 2018 in Auckland at the Pullman Hotel. (12:30pm – 4:00pm)
They each will follow our popular format of:
12:30pm Registration
1:00pm  Unveiling of Key Findings Emma Eichbaum from Kantar TNS on "How is Gender Diversity perceived in New Zealand business psyche and how that Influences New Zealander's career decisions?"
1:15pm Panel Discussion
2:30pm Q&A with audience
3:00pm Cocktail Networking Function
4:00pm Close
Our panels:
Friday 8 June 2018 – Wellington:
Bridget Taylor
Emma Eichbaum
Caroline Rawlinson
Tracey Cross
Friday 15 June 2018 – Auckland: (SOLD OUT)
Bridget Taylor
Emma Eichbaum
Sandhya Pillay
Vic Crone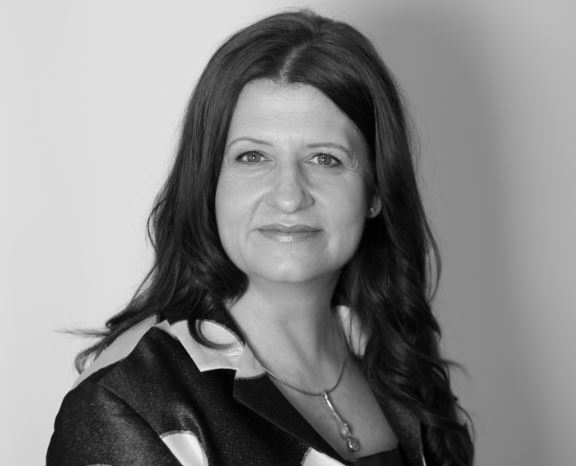 Vic Crone (Auckland Forum Event)
Chief Executive, Callaghan Innovation
Vic came on board as Chief Executive with Callaghan Innovation in March 2017. She has significant executive and governance experience in technology and innovation. She brings a strong customer focus, and a track record of leading and implementing strategy, and building organisational culture. Vic was previously the Managing Director of Xero, NZ and New Markets, following executive roles at Chorus and Telecom New Zealand. She has been an Independent Director on the Boards of a number of companies and organisations in the technology sector, including RedShield, Figure.NZ, Creative HQ and the Hi-Tech Trust.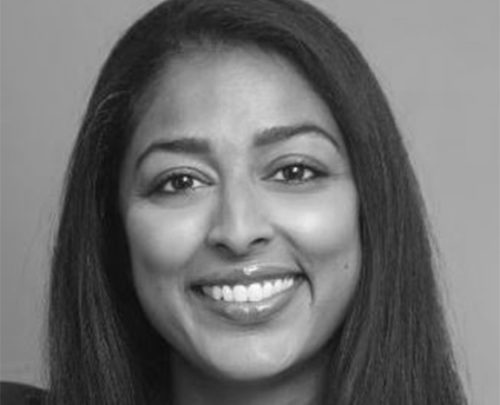 Sandhya Pillay (Auckland Forum Event)
General Manager, Coca-Cola Oceania
Sandhya joined the Coca-Cola system in 2004 in South Africa and has worked in a variety of roles including Retail Shopper Marketing, Customer Capability and Customer Management.In July 2015 she was appointed as the General Manager for Coca-Cola Oceania and relocated to New Zealand with her husband, three young daughters and two dogs. Sandhya is a graduate from the University of Natal, Pietermaritzburg, South Africa.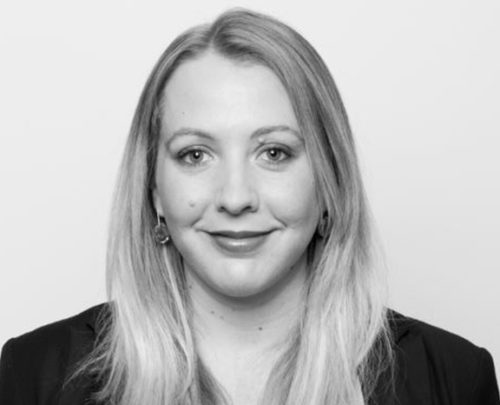 Emma Eichbaum (Auckland & Wellington Forum Event)
Executive Director- Kantar TNS
Emma has been with Kantar TNS New Zealand for over 12 years, beginning her career as a Consultant. Emma is now Executive Director and is responsible for developing and overseeing the implementation of the business development strategy for Kantar TNS New Zealand. Over the course of her career, Emma has worked closely with many clients in a range of industries and geographies, consulting for clients in categories including: tourism, aquaculture, retail & commercial banking, insurance, telecommunications, entertainment, education, clothing, energy, media, advertising, and food & beverage. Emma is the Kantar Insights domain lead for Brand Strategy in New Zealand.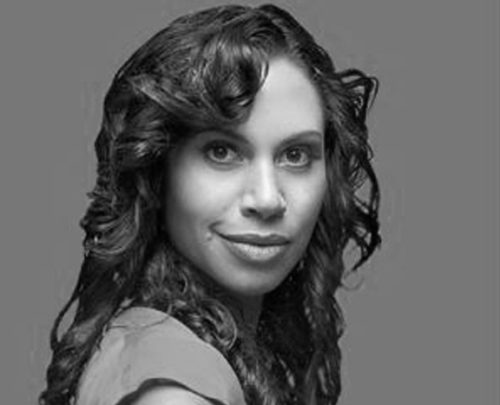 Bridget Taylor (Auckland & Wellington Forum Event)
Executive Creative Director & Co-Founder, Contagion
Bridget is a multi-award winning woman executive creative director, having won and judged awards globally. Cannes gold, D&AD, One Show, Clio, Award, ADFEST best in Show and ADFEST Grand LOTUS to name a few. In her years at the helm of Contagion, the company she started has grown to be a top ten agency in the ever-changing market. Bridget Taylor, is of Maori decent and strives to portray the misrepresentation of maori in the media and advertising realm. She is an advocate of business and the prosperity it can bring to us all. That means giving everyone in our country a fair shoot at success. In the global economy a vibrant, diverse local business community is our best defense. Economically and culturally for generations of New Zealanders. And this is what drives Bridget. When Bridget's not creating marketing, she likes talking about it. She is a regular feature on the hit ABC show The Gruen Transfer, where she demystifies advertising.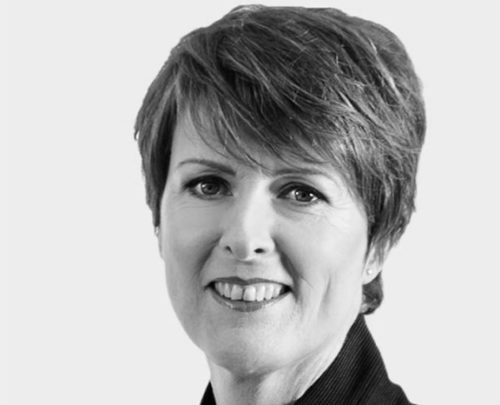 Tracey Cross (Wellington Forum Event)
Partner, DLA Piper
Tracey leads the national financial services team for DLA Piper, New Zealand's only global business law firm. She has more than 20 years' experience in funds management, regulatory compliance, governance and contracting issues. She is on the management committee of Women in Super and chairs DLA Piper's Leadership Alliance for Women.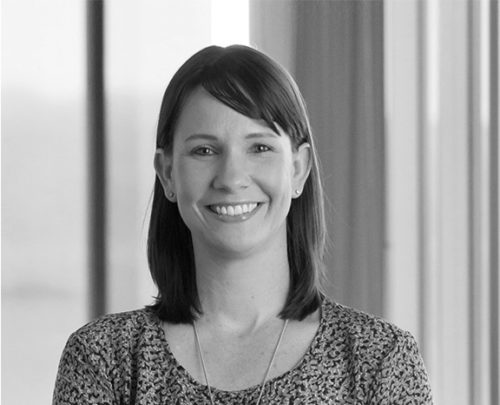 Caroline Rawlinson (Wellington Forum Event)
Chief Financial Officer – Trade Me
Caroline joined Trade Me in August 2016 and is responsible for managing Trade Me's governance, strategy, legal and finance functions.
Prior to Trade Me she was the CFO of Formica Asia (a division of Fletcher Building), a role she has held since October 2013. She was previously Fletcher Building's general manager of strategy and corporate development, and has also worked at Sealord and PwC.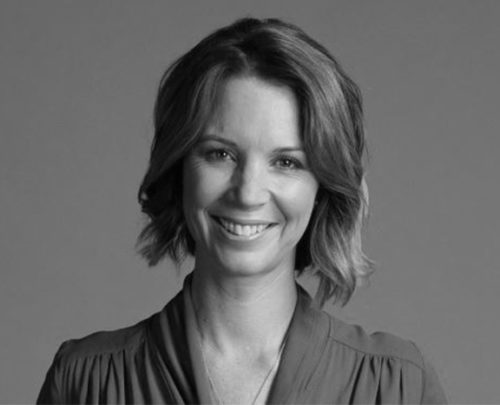 Your host will be Carly Flynn
Broadcaster Carly Flynn is a New Zealand journalist, presenter, MC and host, who's worked in the industry for more than 20 years. A former Nightline, Sunrise and 3News presenter and journalist, Carly is more recently known for her role as presenter of TV3's flagship consumer affairs programme Target, reporting and hosting 60Minutes, as well as lifestyle shows Cook the Books and the Healthy Food Guide. Carly gained a Bachelor of MediArts in the late 90s and has worked in the industry ever since, she also writes on a variety of topics for newspapers and magazines, all while juggling a busy family life.
To sponsor or book a table click to contact Amy
To influence this change we need to engage and inspire as many career women as possible by:
– Having regular forums like this with business decision makers immersed in the topic, uninterrupted.
– Increasing the number of forums beyond Auckland to: Auckland, Wellington and Christchurch to spread the message even wider.
– Printing a summary feature of the learnings with a complete picture gallery in M2woman magazine to reach our 100,000 readers and targeting these magazines directly to women in leadership here is the feature in M2woman
– Posting video snippets from the forum and fortnightly articles on the topics on social media with the videos and articles posted on this dedicated channel, like: What Are the Advantages of being a Woman in a Male Dominated Industry?
– Building an exclusive Journey to Excellence database built from people who are attending the events, they will be emailed these fortnightly articles linking them back to the website. (You can join this emailer list below).
– All guests at the Journey to Excellence forums receiving annual subscriptions to the magazine with ongoing articles around the topic.
– Sharing insights around these issues from a major research piece conducted for M2woman in partnership Kantar TNS based on feedback forms from the forum
To influence change we also need to engage men in the debate by:
– Extending the invitation to men as they need to be part of the discussion and play their role in the solution.
– Influencing men in business through regular content within M2 magazine, and through M2 digital channels, around the benefits of embracing pay equity and gender diversity in the workplace, like: "The Fight For Gender Diversity, An Ad Man's Point of View".
For more information on Sponsorship & Table Bookings:
Amy Thurlow
M2woman Magazine
Tel: (09) 377 62 90
Email: amy@M2woman.co.nz
Join the Journey to Excellence Newsletter to stay up to date with the latest news on our country's journey to gender diversity and pay equity.